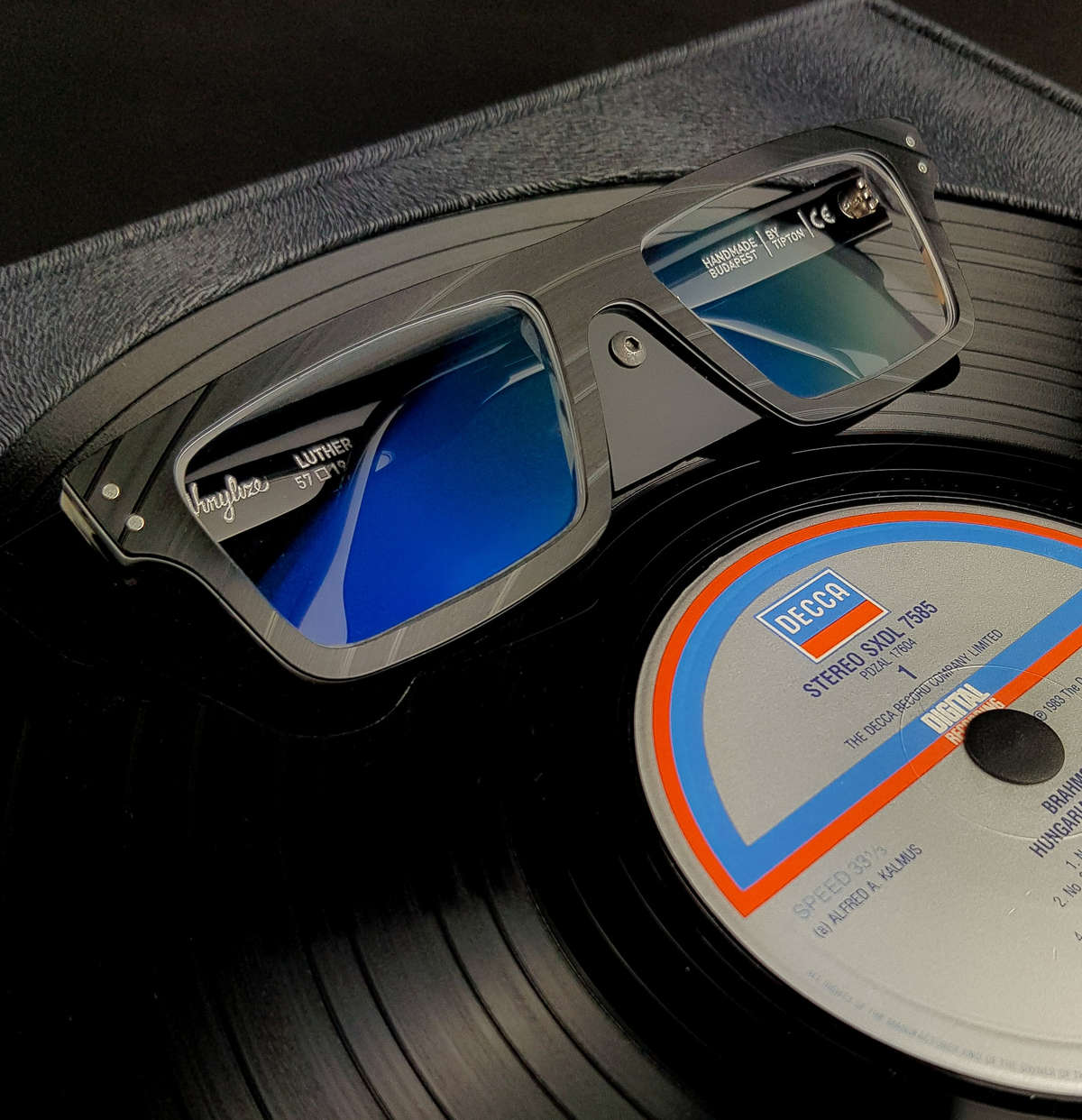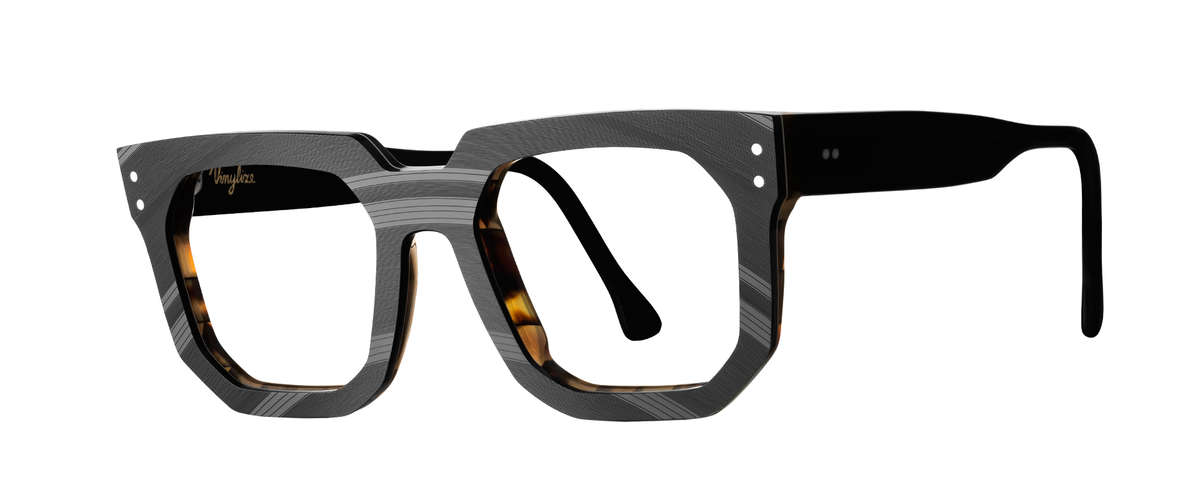 No two Vinylize are ever alike. Vinylize frames appear bold and black from afar, upon closer inspection individual tracks shimmer and shine.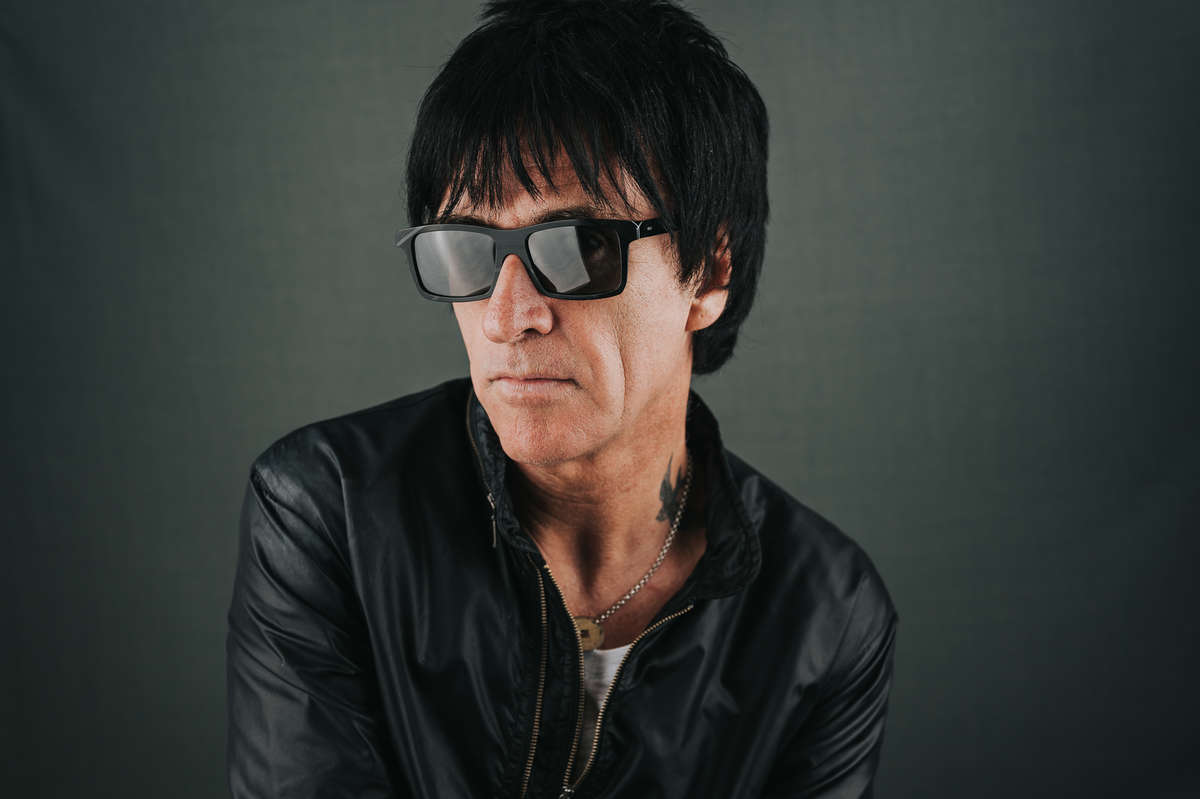 "Who doesn't love a star in a pair of good shades?"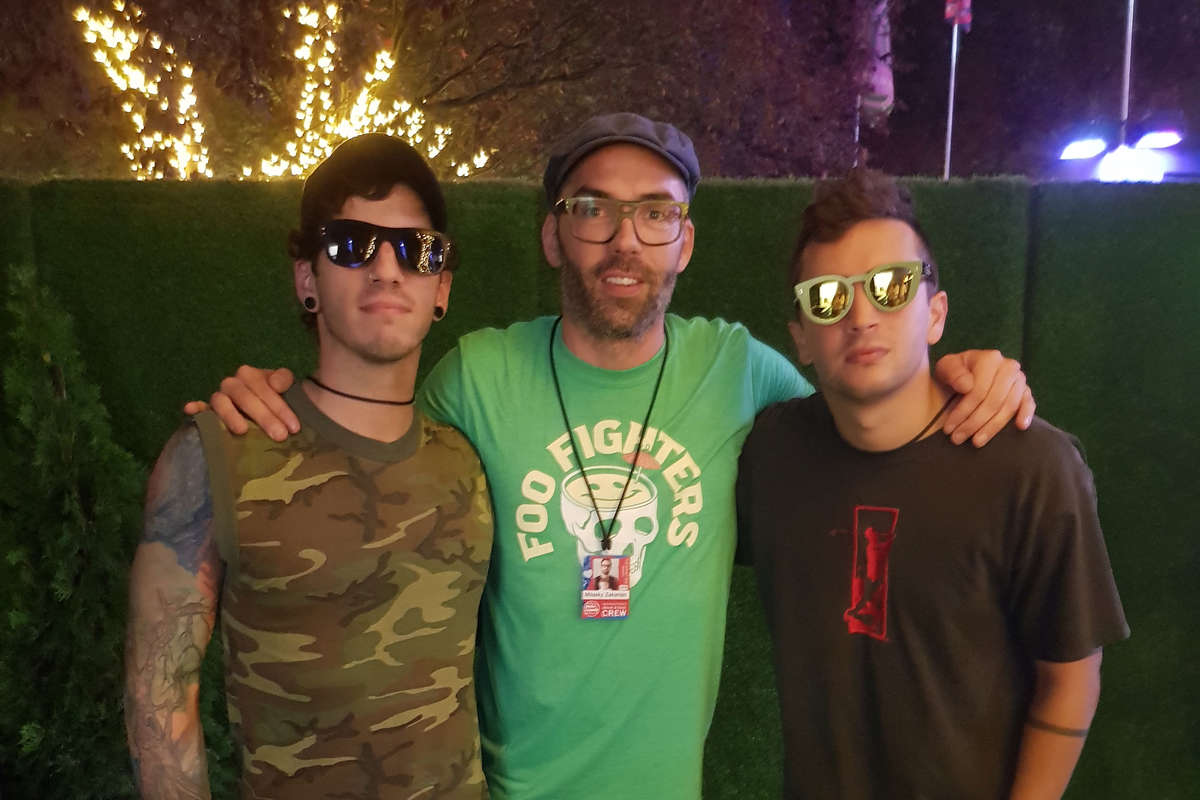 "For me, music is more than just what you hear. It can affect other senses like touch. And Vinyl is something I always thought was really cool to touch. So, discovering this company Vinylize that has the ability to turn vinyl into sunglasses is one of the coolest things I've seen in a while. I'm really excited to get a pair of Vinylize."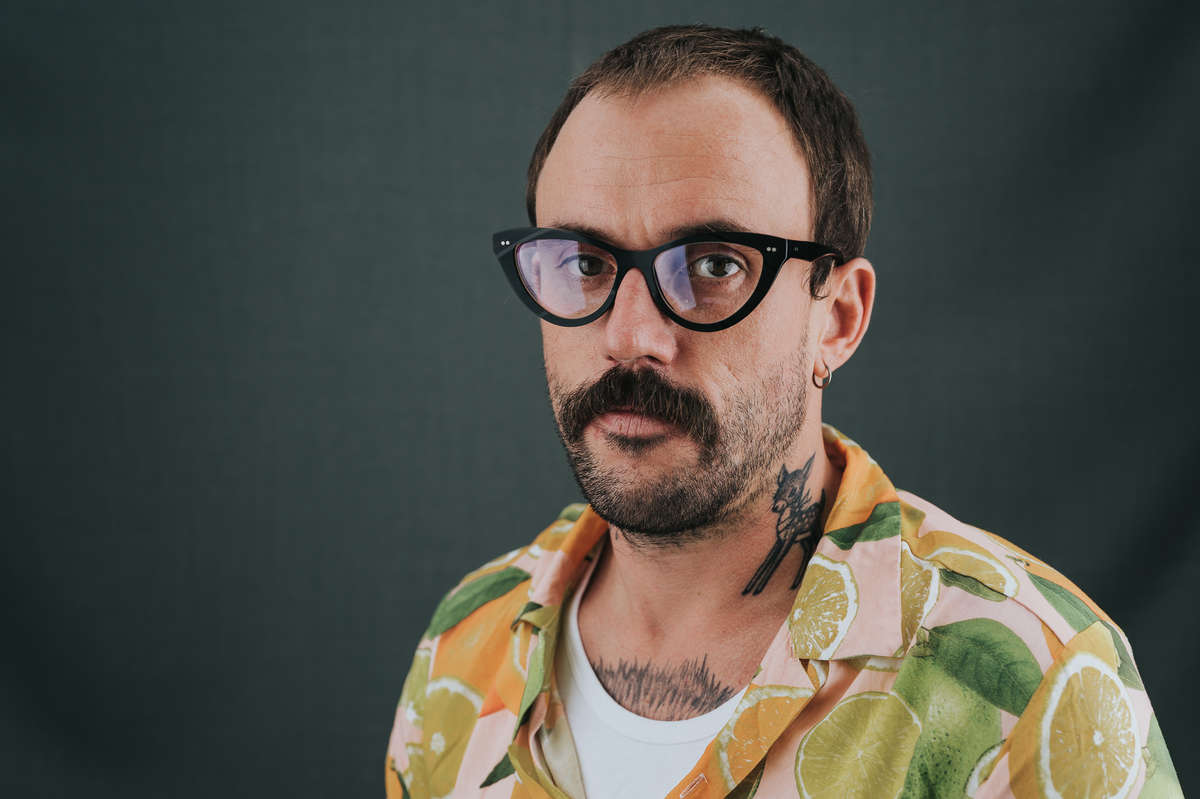 "I love my new glasses. I really appreciate them and love your hard work. Vinylize is a beautiful idea. You're recycling and reimagining things in a stunning way. Thank you, man."
Since 2004
thousands see and look better in Vinylize
"My Bauhaus tribute glasses are insane. I love the design. When I first put them on I was 84 years old and after wearing them for a month as crazy as it sounds I 'm now in my mid 60's... I realize it's all a state of mind but it seems so real to me. I love these beauties!"
- Zane Mathias from Maui Hawai'i USA
"I had a pair of these and loved them. I was in Vancouver at a restaurant and left them on the table when I went to the bathroom. When I returned, they were gone! I guess you make glasses people want to steal. So I'm buying another pair, because these are great. PS: I own three pairs of your regular eyeglasses. "
- Joshua from Texas
"Whilst on vacation in Seville I came across an opticians called Cervantes Opticas. The owner suggested I try on a pair of 'Roy' frames and as soon as I put them on I had that 'these are the ones' feeling ! Beautiful design and material, really well made and very cool whilst still being quite understated. I wear mine every day and I'm delighted."
- Shobhan Gajjar from London, England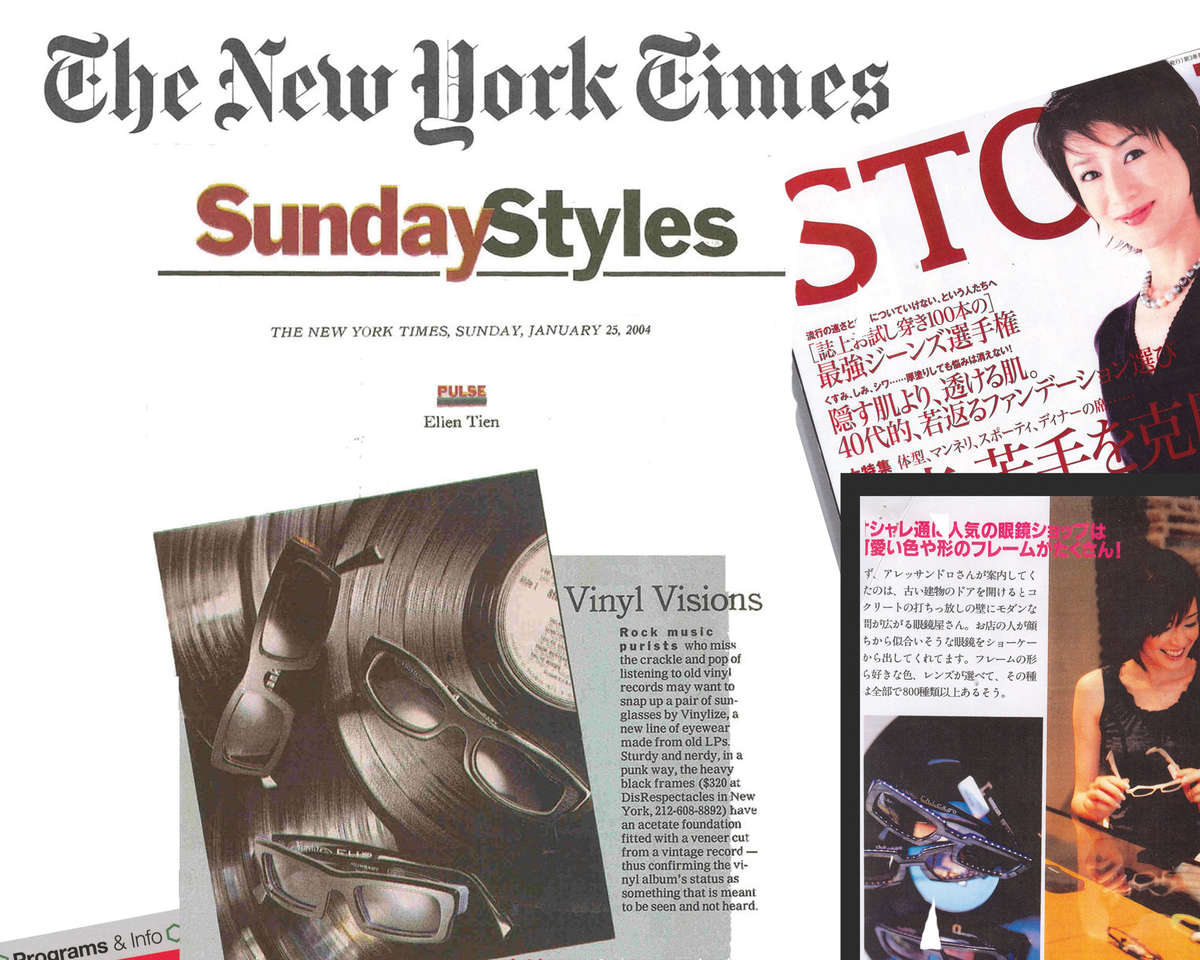 "Rock music purists who miss the crackle and pop of listening to old vinyl records may want to snap up a pair of sunglasses by Vinylize, a new line of eyewear made from old LPs. "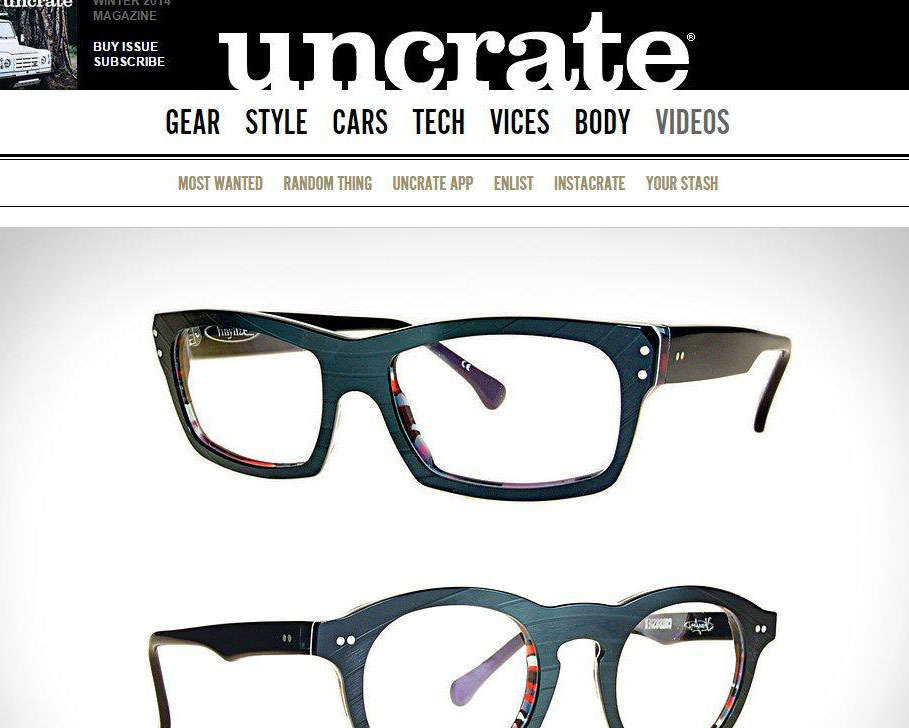 "You know by now that your favorite album sounds better on vinyl (it's hardly a secret), but because not every record can be a hit, some are destined for a higher purpose — like making Vinylize Eyeglasses."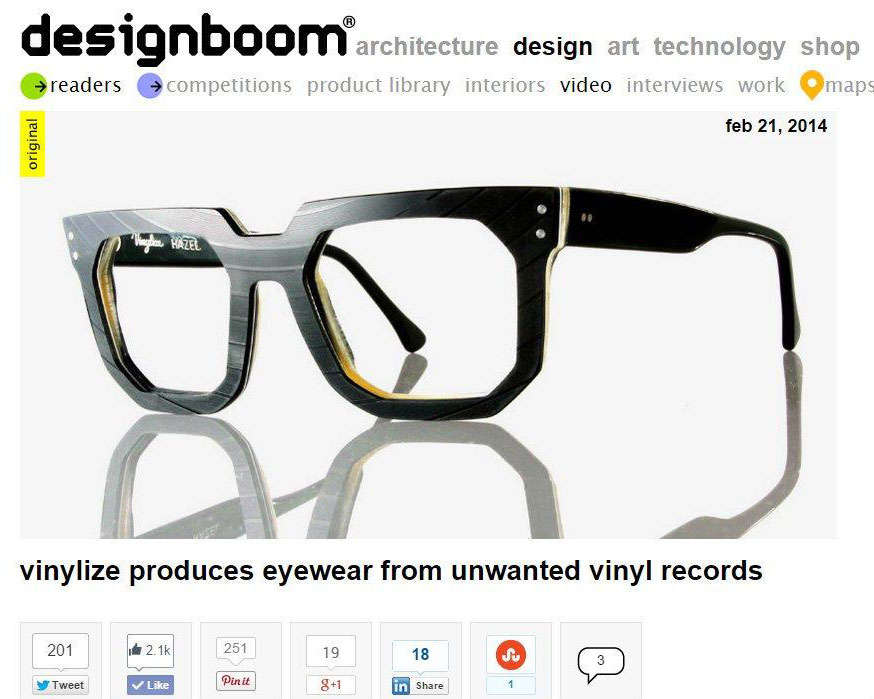 "vinylize' was founded on the principles of making quality glasses from recycled materials and the use of old records has given the collection a distinctive look. the frames are big, thick and rugged and the grooves are an integral part of the design. the project serves to remind people to reuse, recycle and conserve."
Join the Vinylize mailing list
and get news about new releases