AC/DC Collectible Gift Set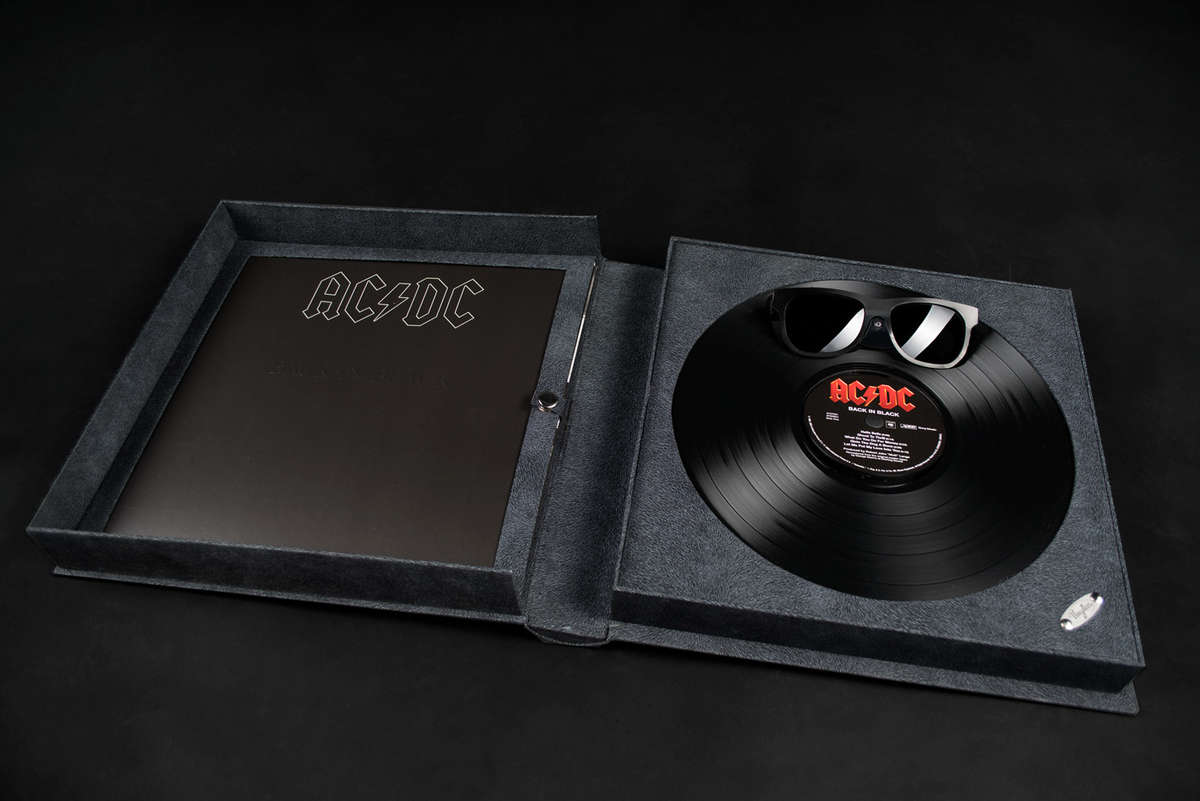 The sunglasses in the AC/DC Collectible Gift set are framed in the original Back in Black vinyl from which it was made. This ultimate collectors piece pays tribute to the greatness of AC/DC. Presented in a signature coffer and fitted with a stunning catapult ejection system for easy access.

Use the table top display stand to make this the centerpiece of your AC/DC memorabilia collection.



Get the following extras with the custom box set:
- Original "Back in Black" 12 inch vinyl album with the shape of your frame cut out
- Vinylize x AC/DC Pocket Brochure
- Guarantee card
- AC/DC wiping cloth
- Table top display stand
-Custom designed coffret
-Certificate of Authenticity
-Limited to 100 pieces
The custom designed 3D printed catapult system gracefully ejects your frame for easy access.