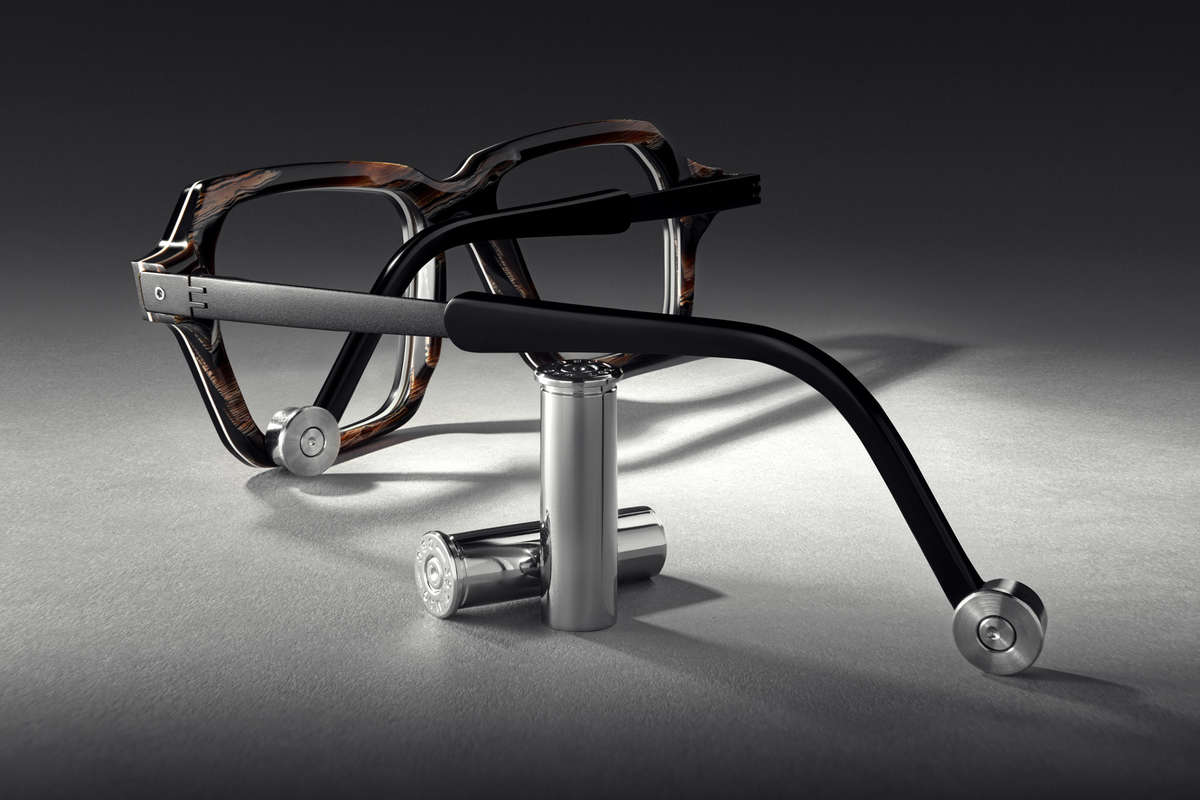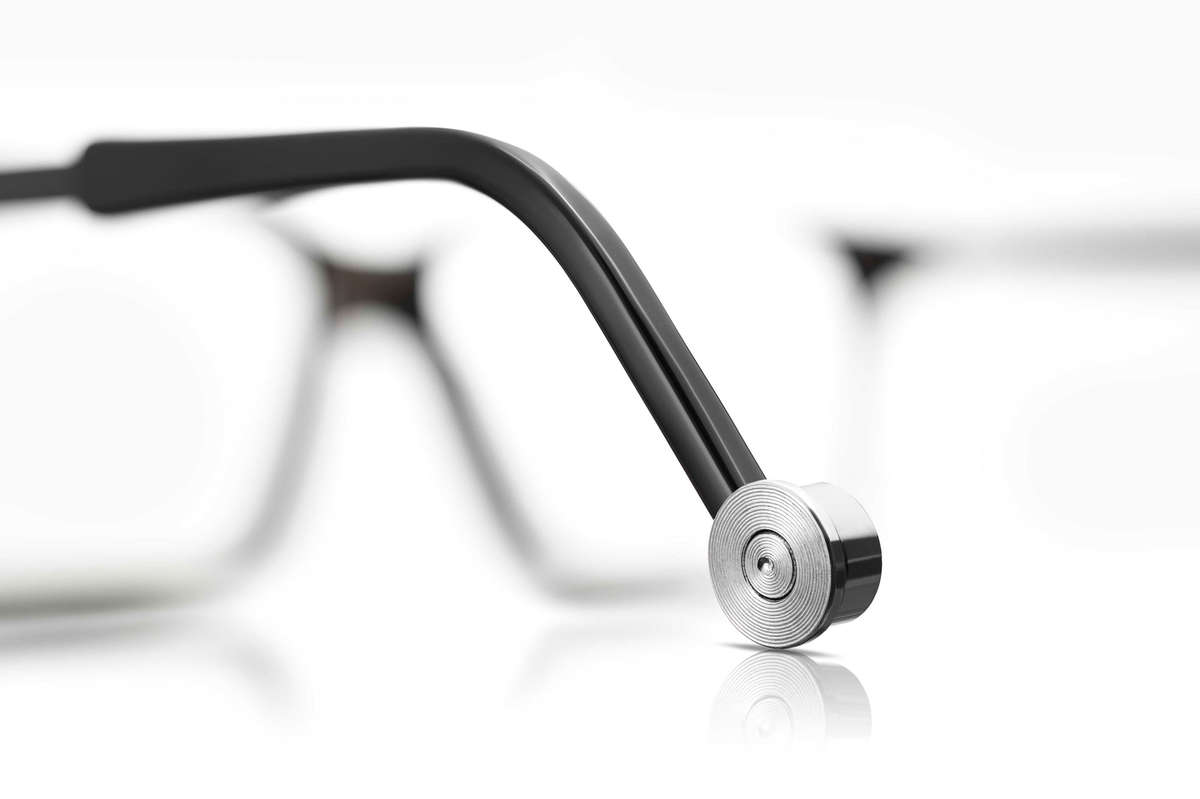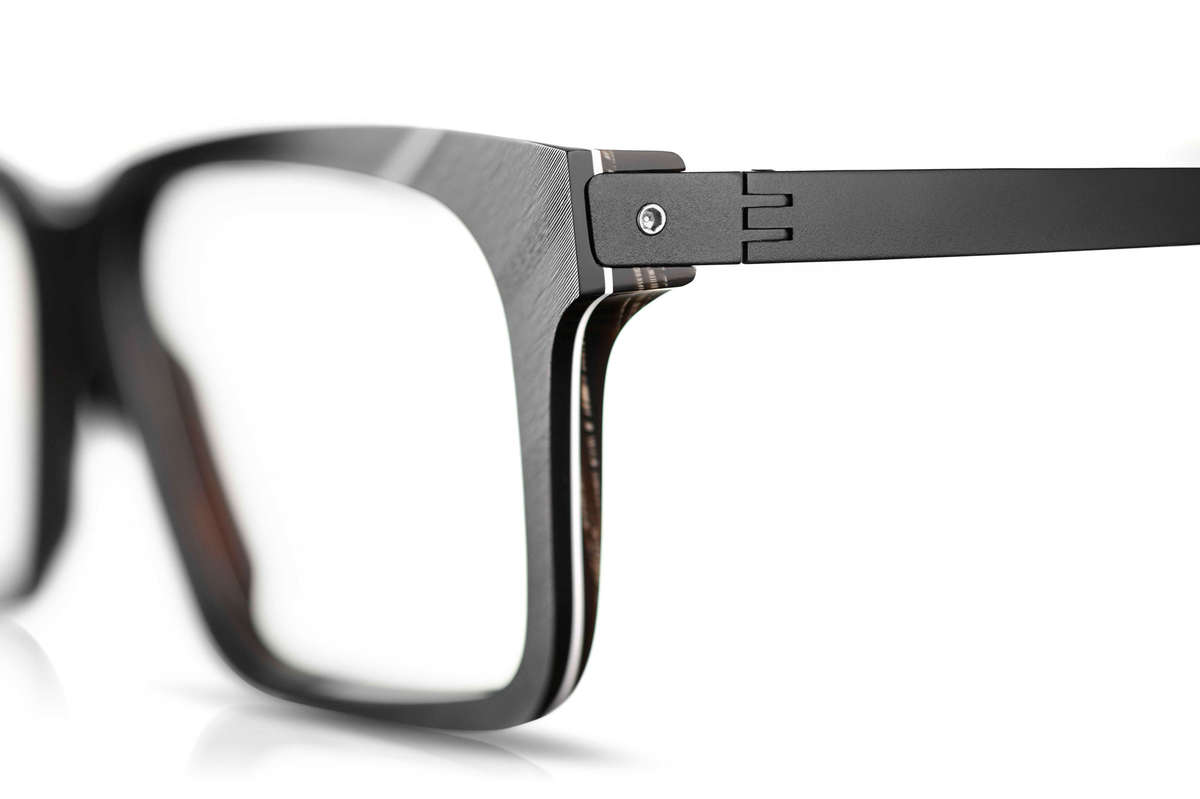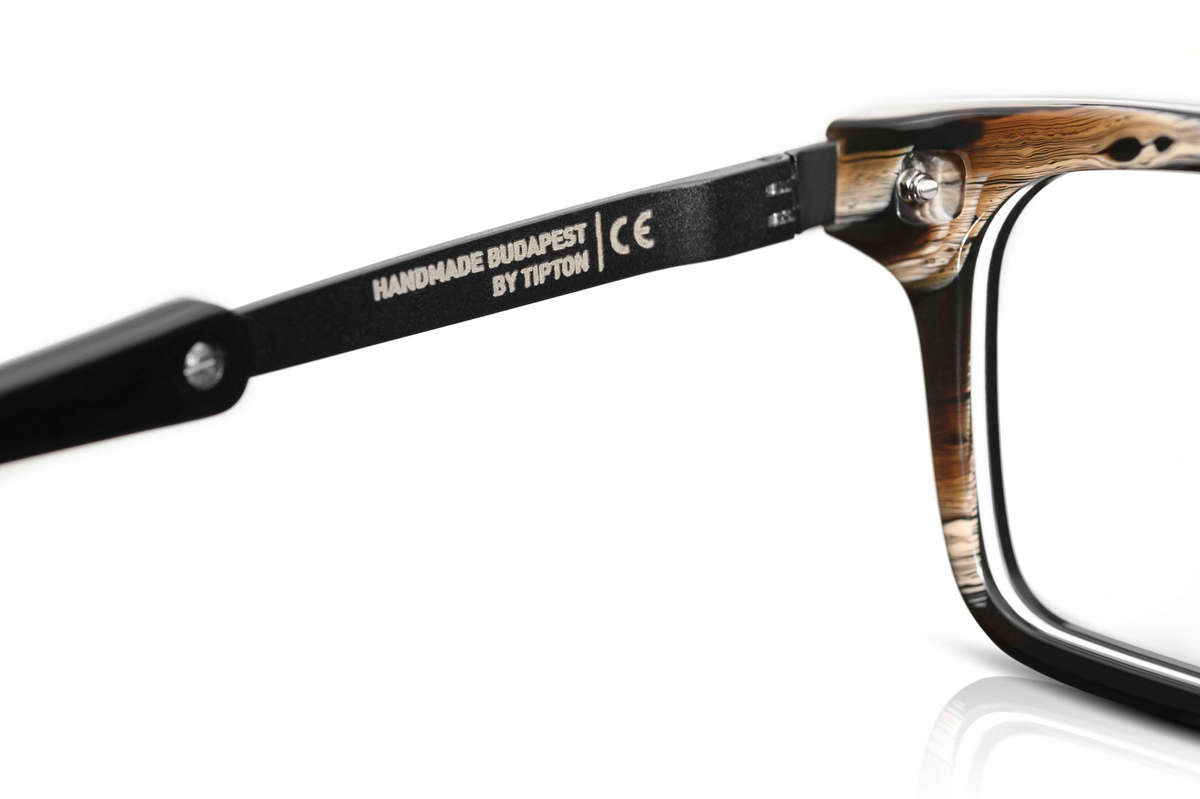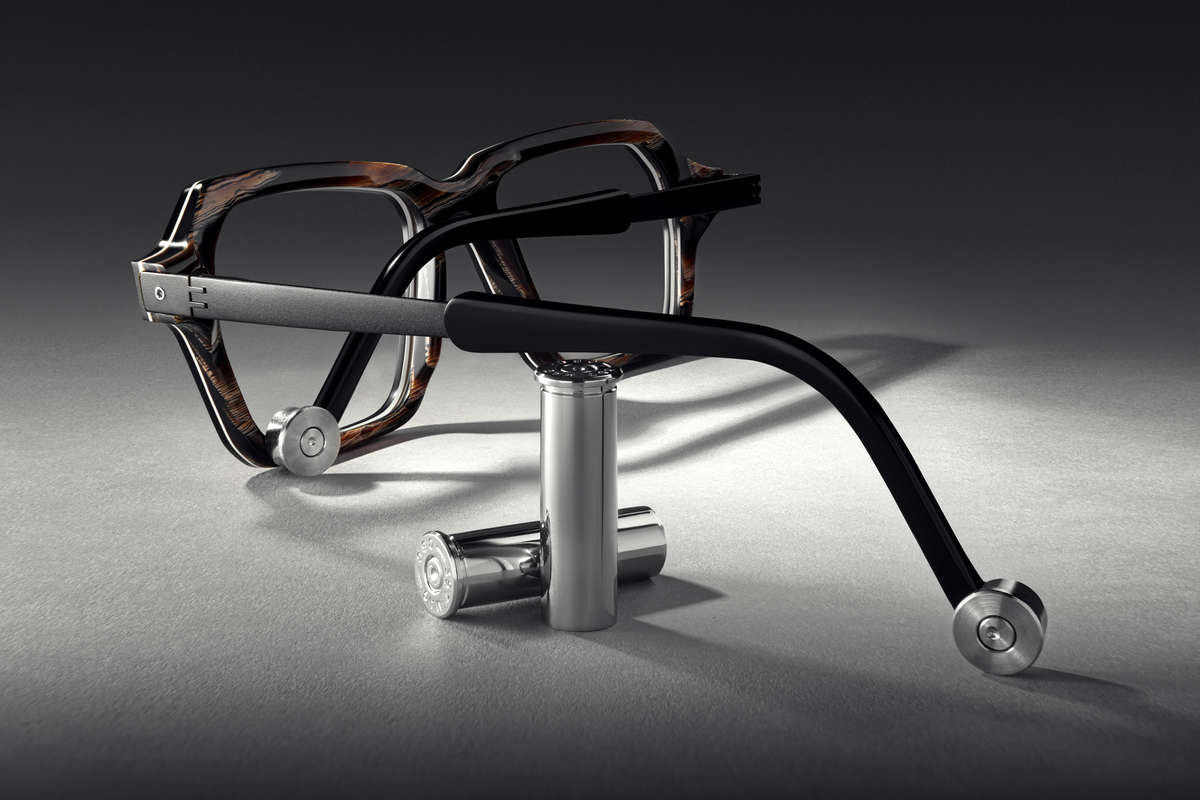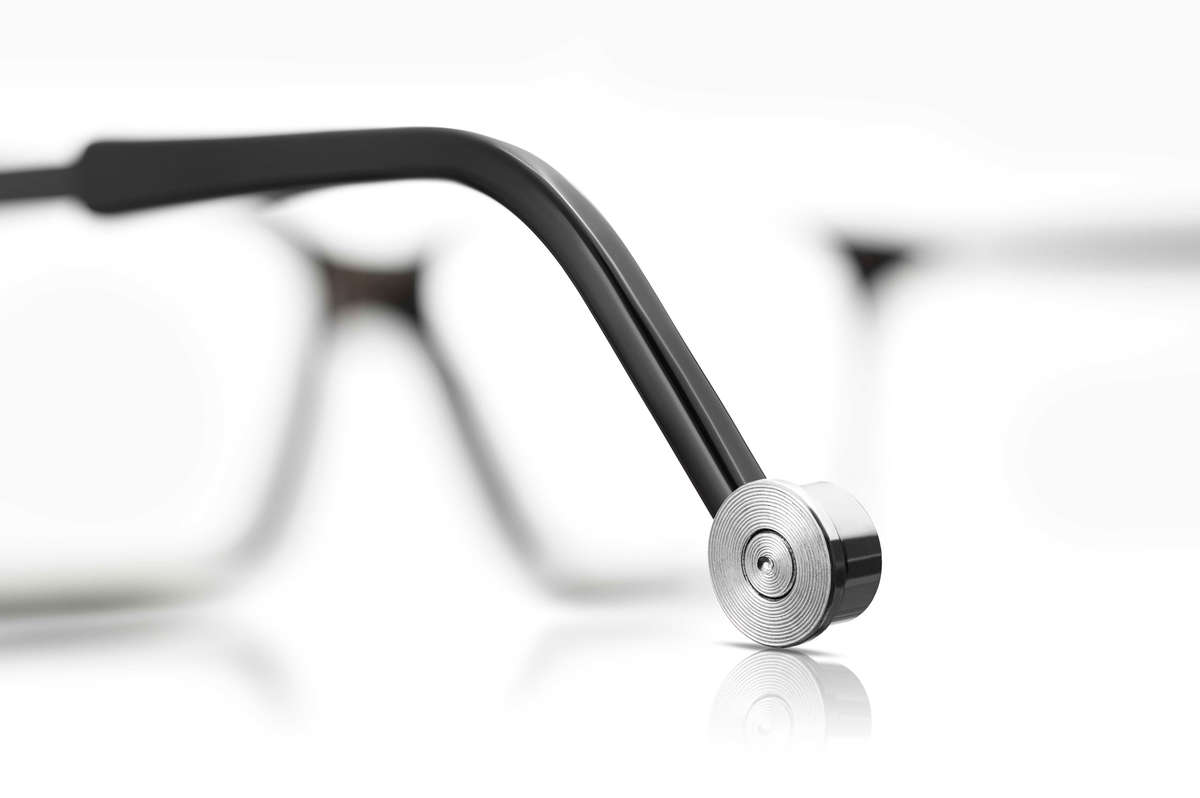 Introducing the counterweight
Spectacles are front heavy because of the lenses, which can cause them to slip down
the nose. Heavy brass from the casings are crimped onto the temple tips to balance the frame.

The headstamp markings are removed with a lathe. This leaves concentric marks on the surface that look a lot like the grooves on a vinyl record.