Superstars salute Vinylize
"Who doesn't love a star in a pair of good shades?"
Johnny Marr, legendary guitarist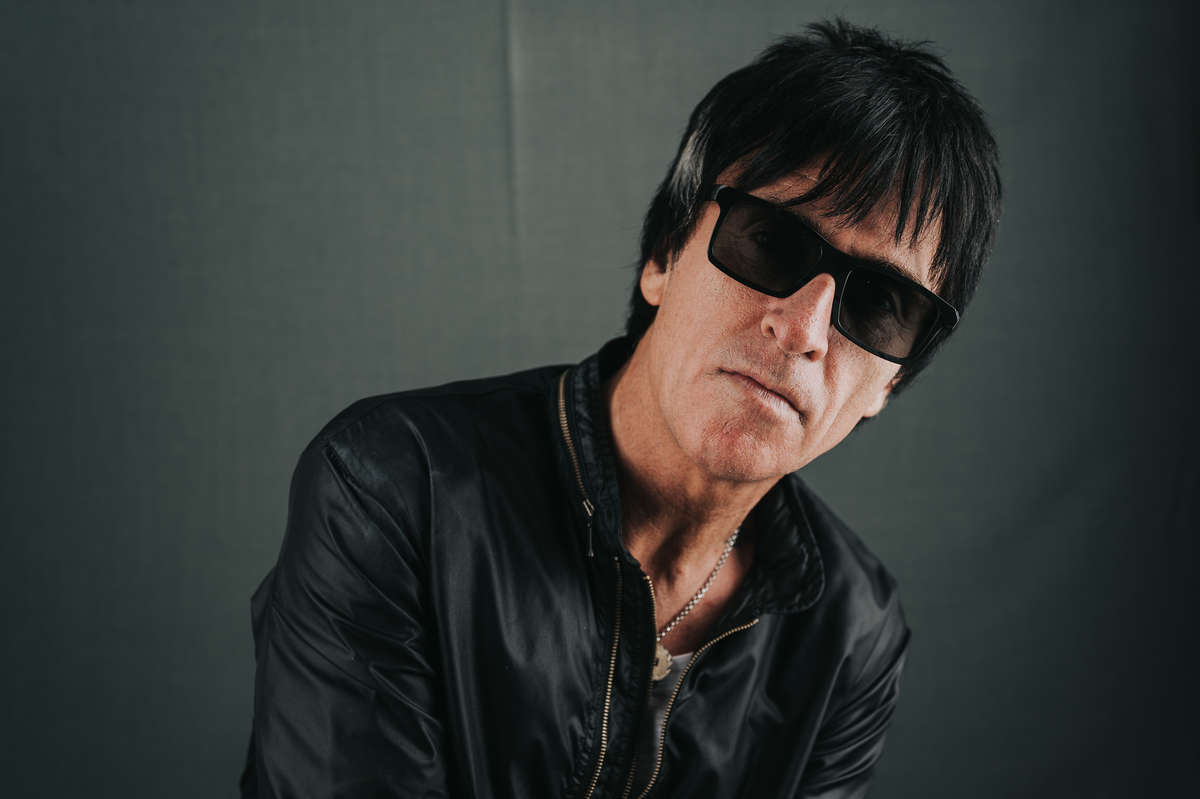 For many of the stars of the 2019 Sziget Festival, one of the highlights of the festival was trying on a pair of Vinylize glasses for the first time.

Some, like headliners Ed Sheeran, Dave Grohl (Foo Fighters), Matthew Healey (The 1975), Florence Welch (Florence and the Machine), Post Malone, Tyler Joseph and Josh Dun (Twenty One Pilots) and DJ Martin Garrix received a special pair of commemorative Vinylize sunglasses as a thank you from the Sziget Festival organizers.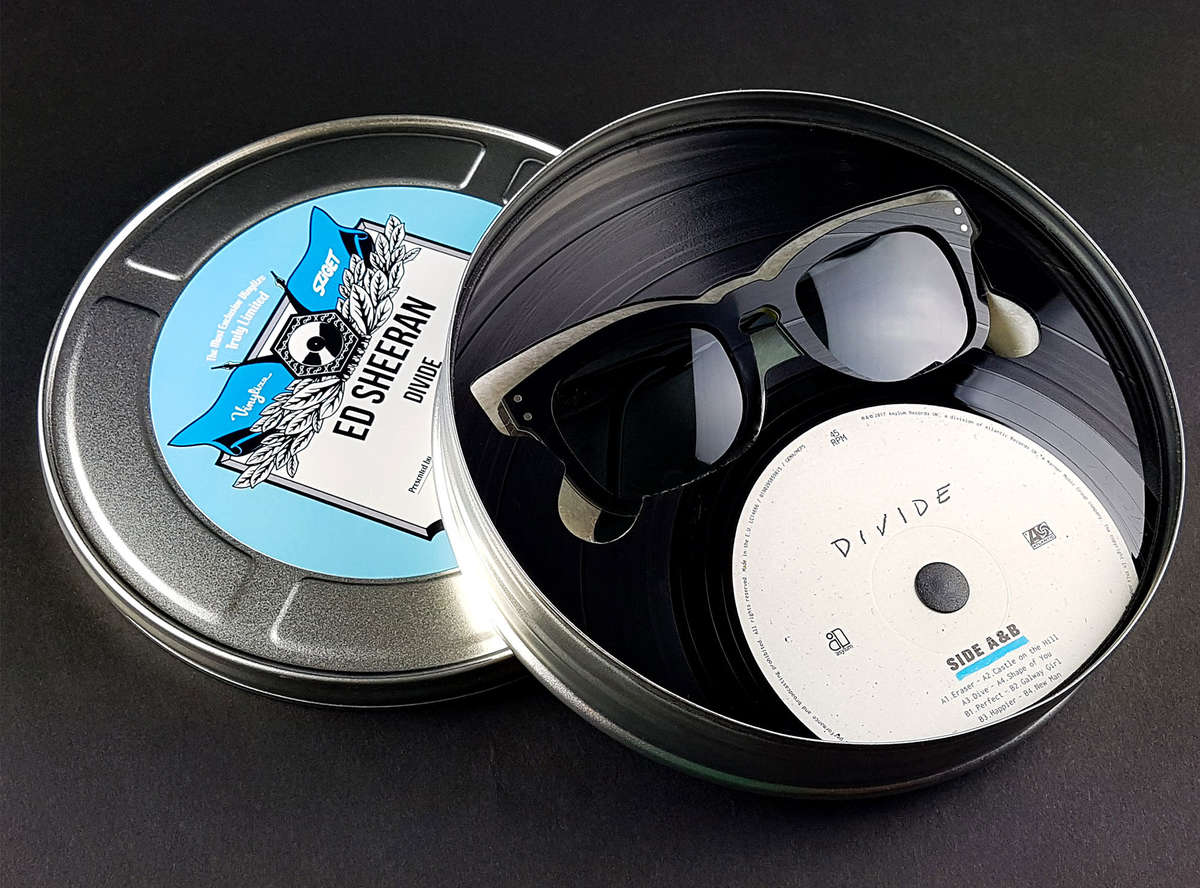 Ed Sheeran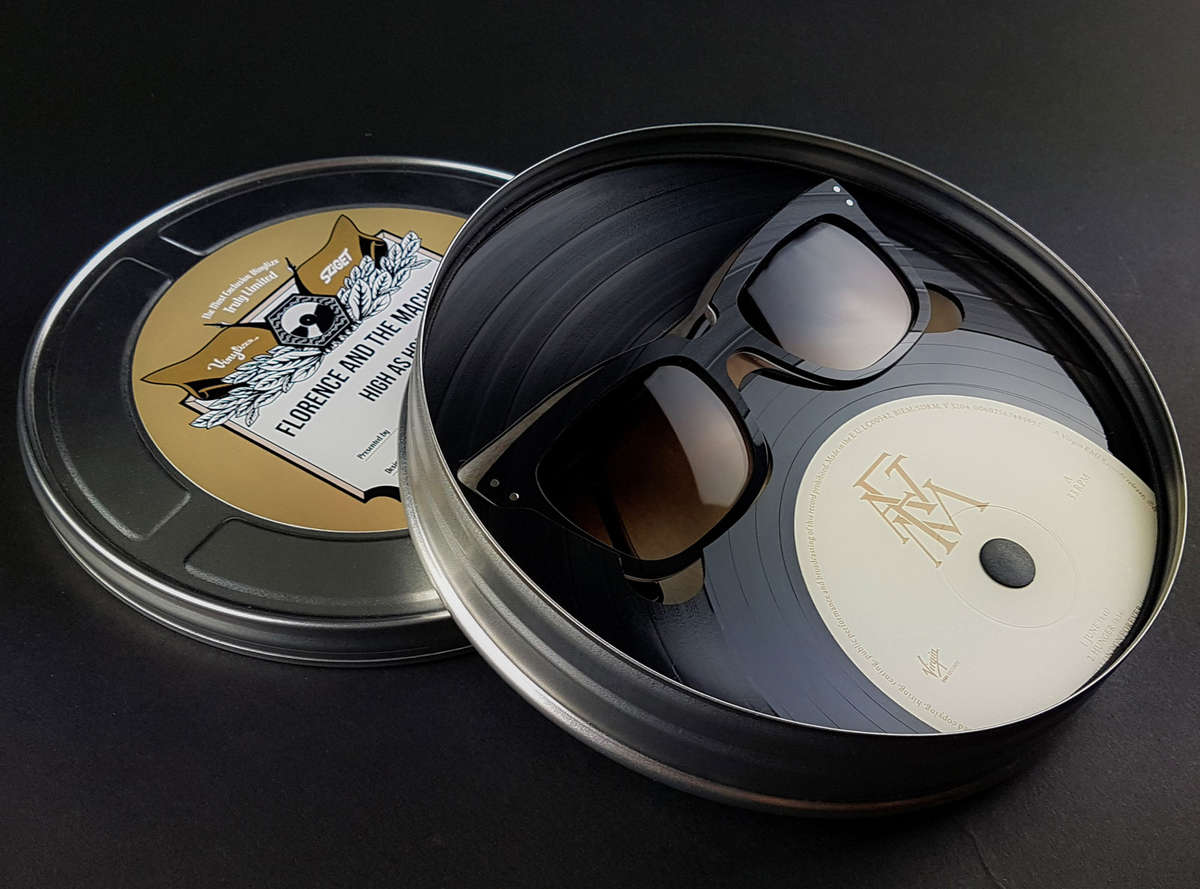 Florence and the Machine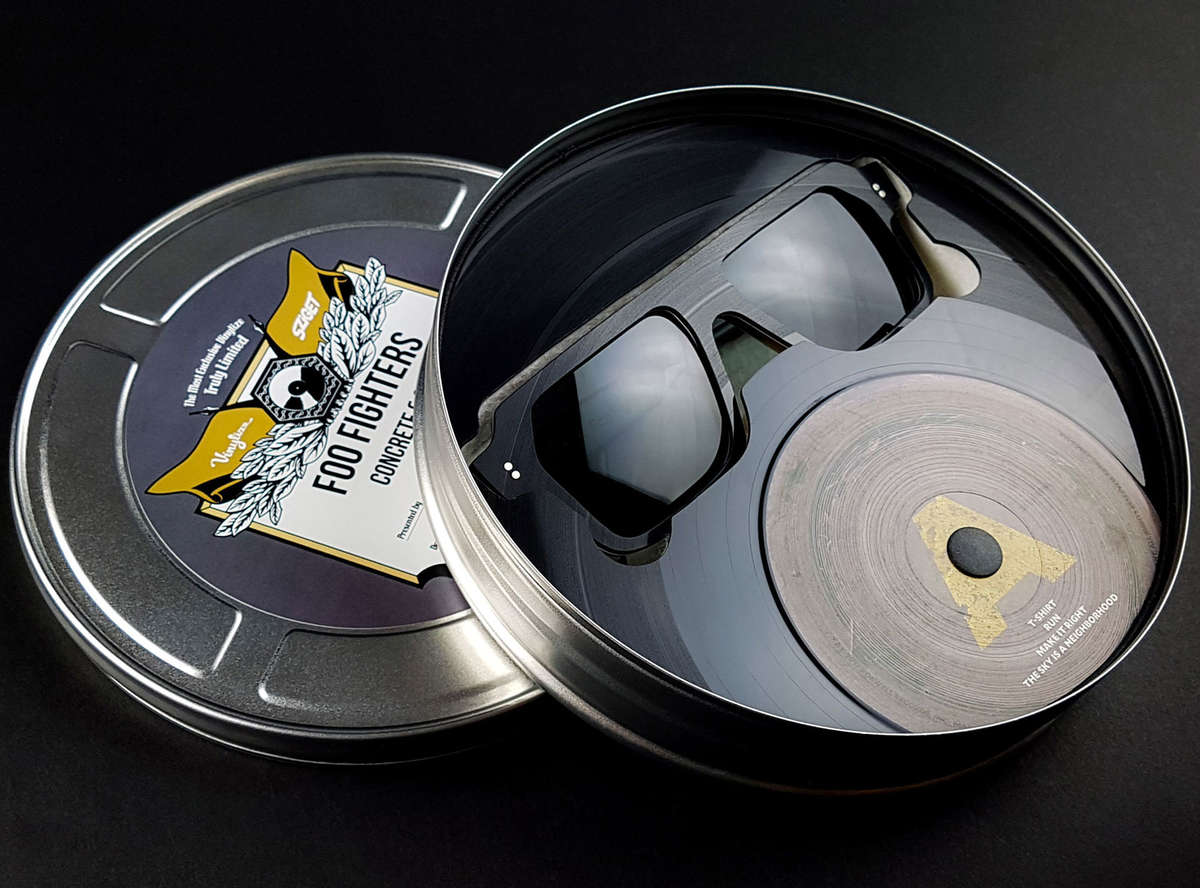 Foo Fighters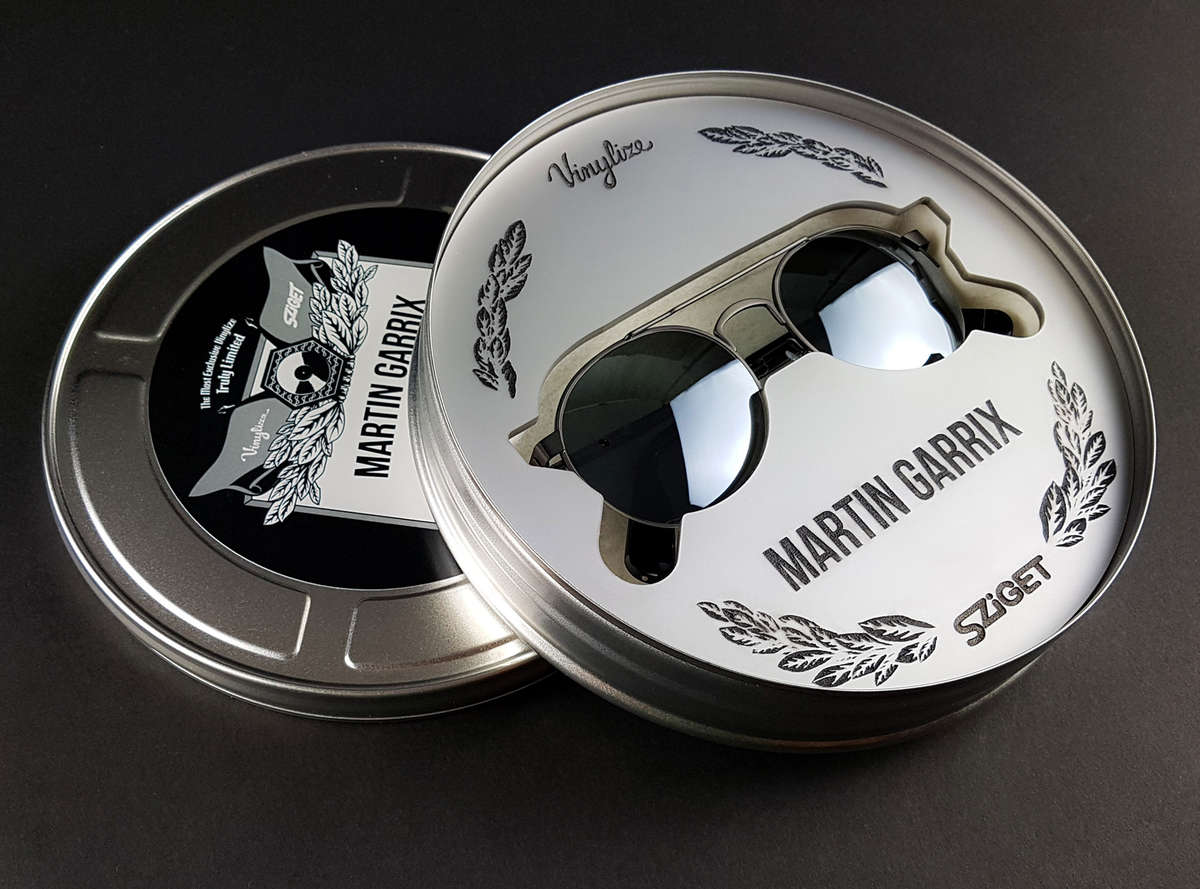 Martin Garrix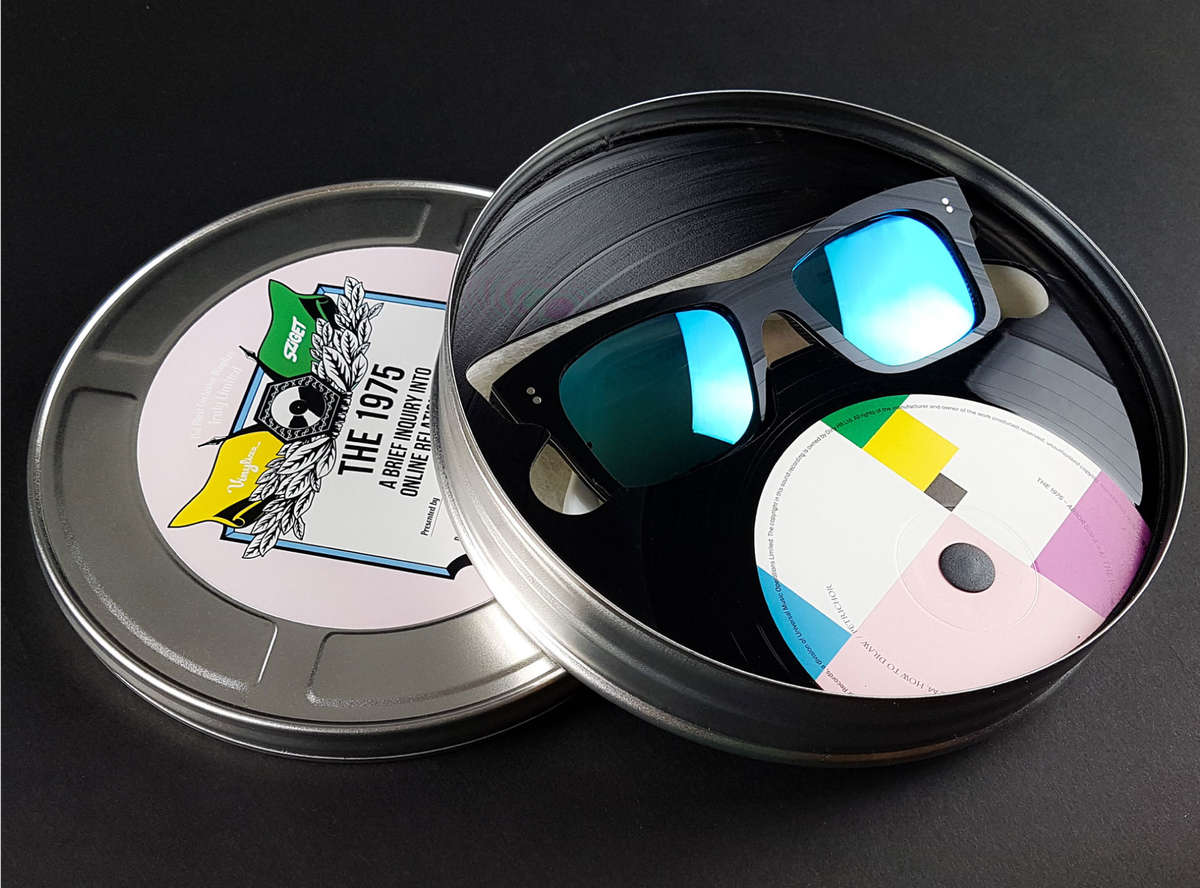 The 1975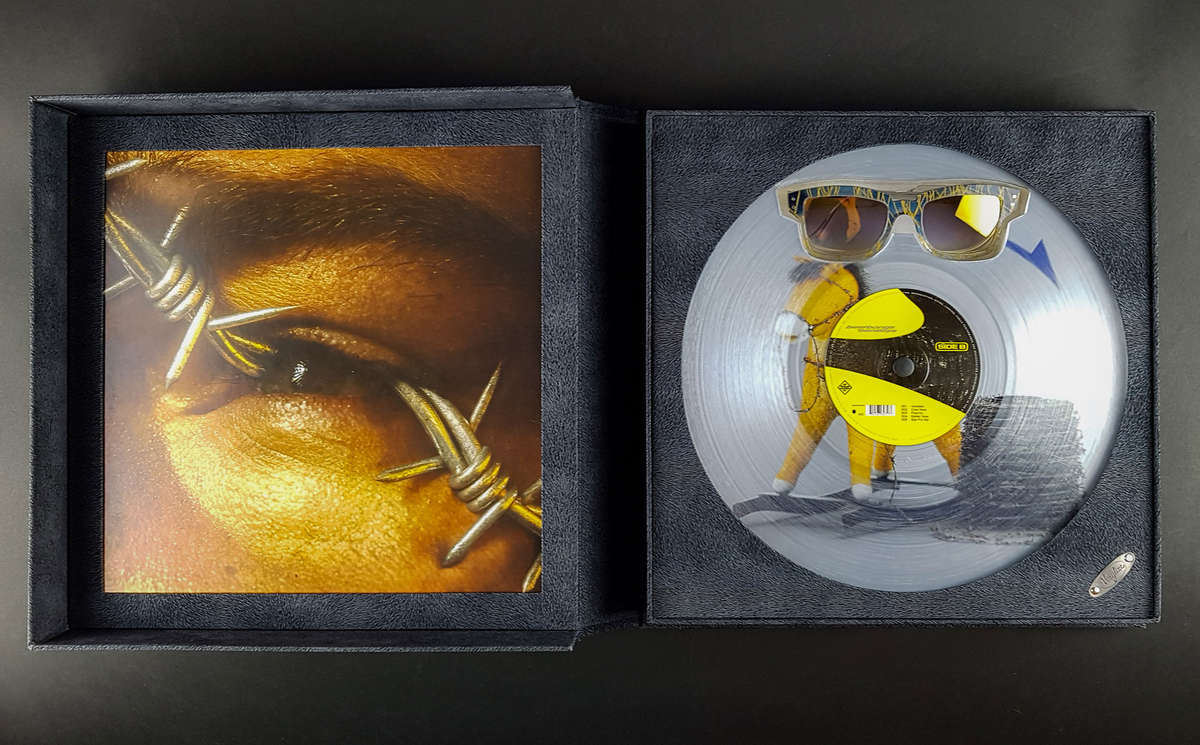 Post Malone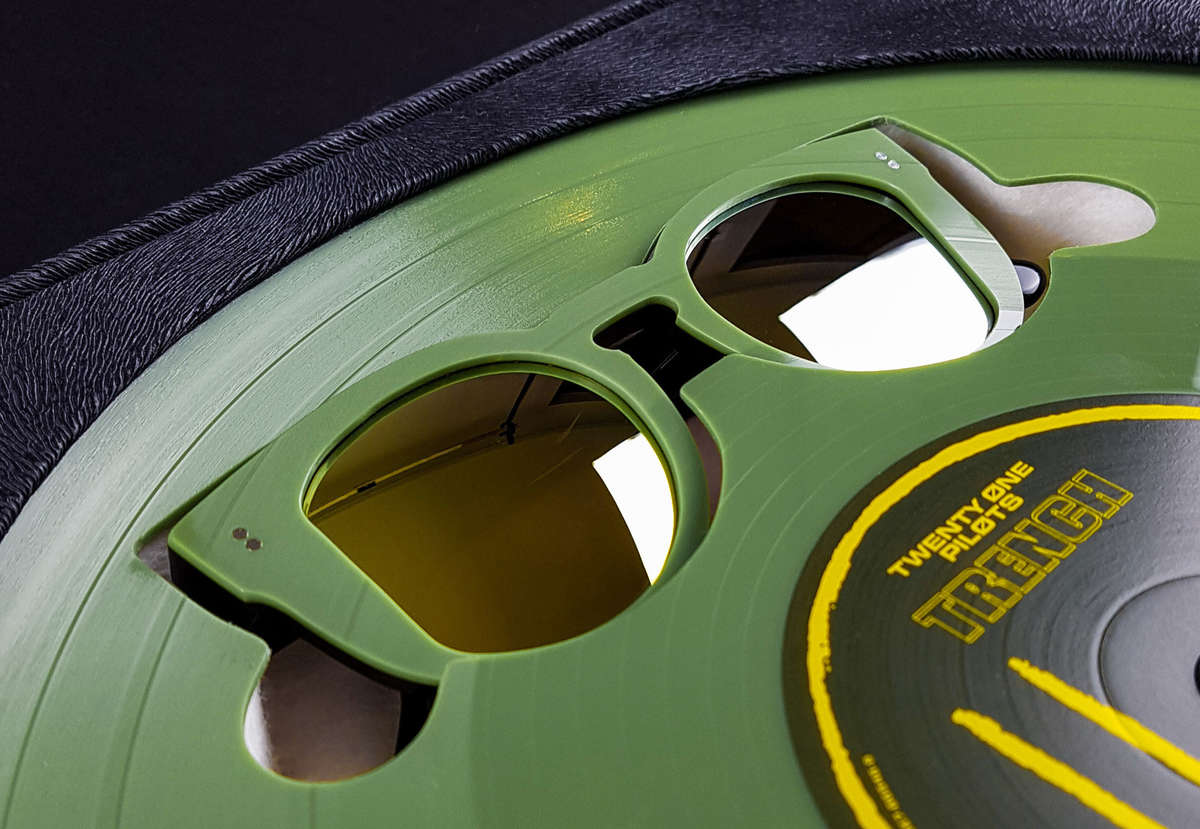 Twenty One Pilots
Each pair of glasses has the performer's name on the frame and is housed in a stylish, vinyl-lined metal presentation case with a certificate of authenticity.

Many stars dropped by the Vinylize pop-up store in the shade of the leafy trees backstage at the festival simply to check out the glasses because they were curious and were mightily impressed.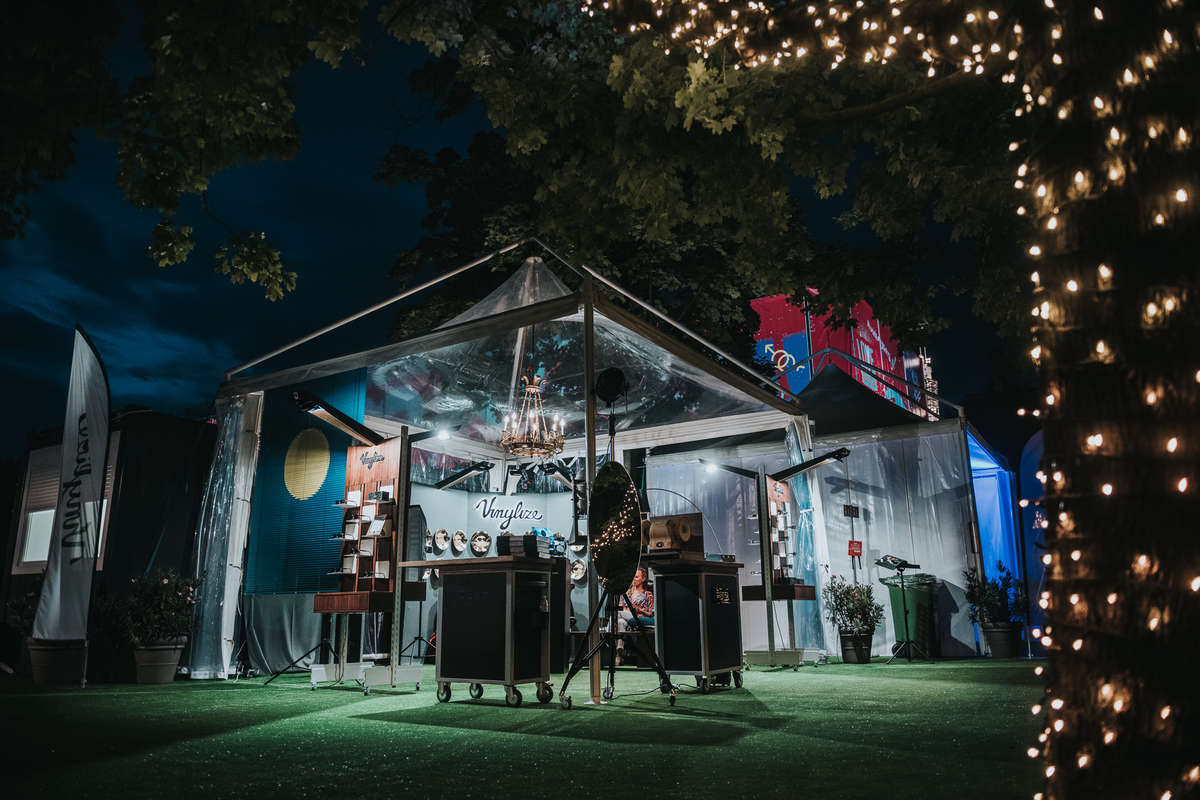 Vinylize in the Sziget backstage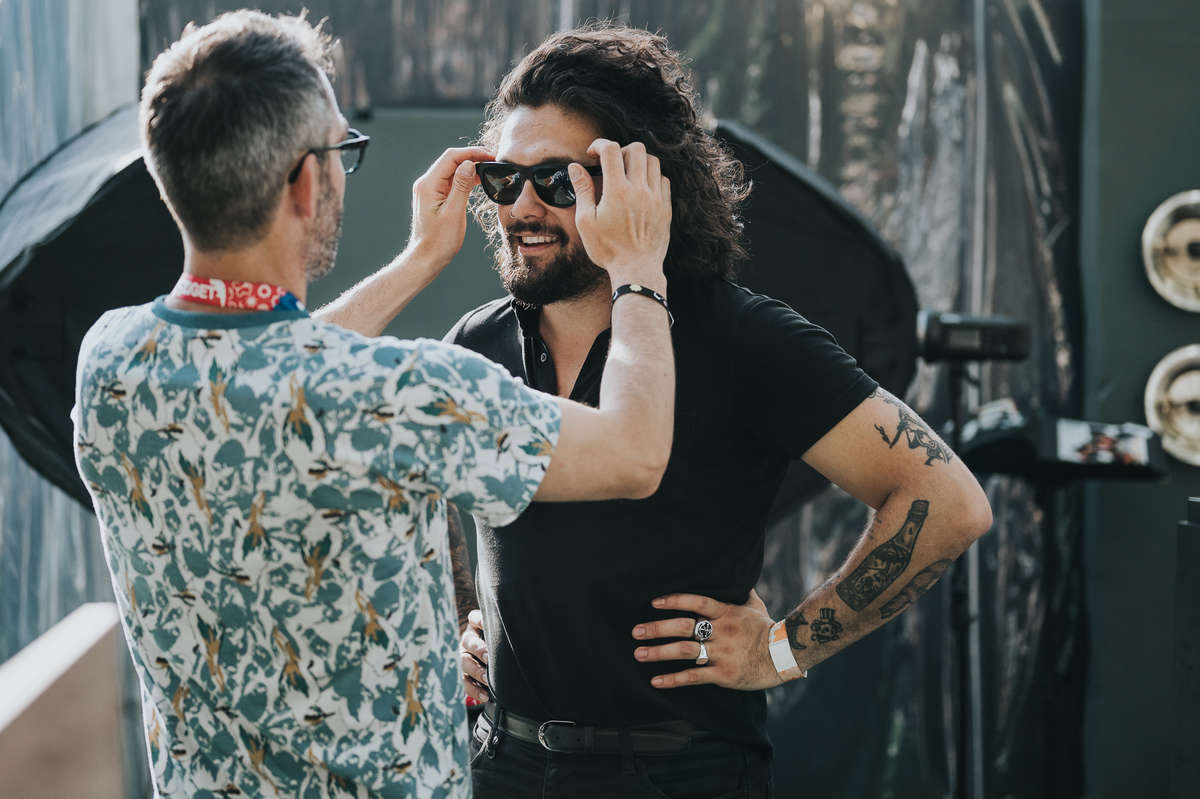 Zack with David Le'aupepe (Gang of Youths)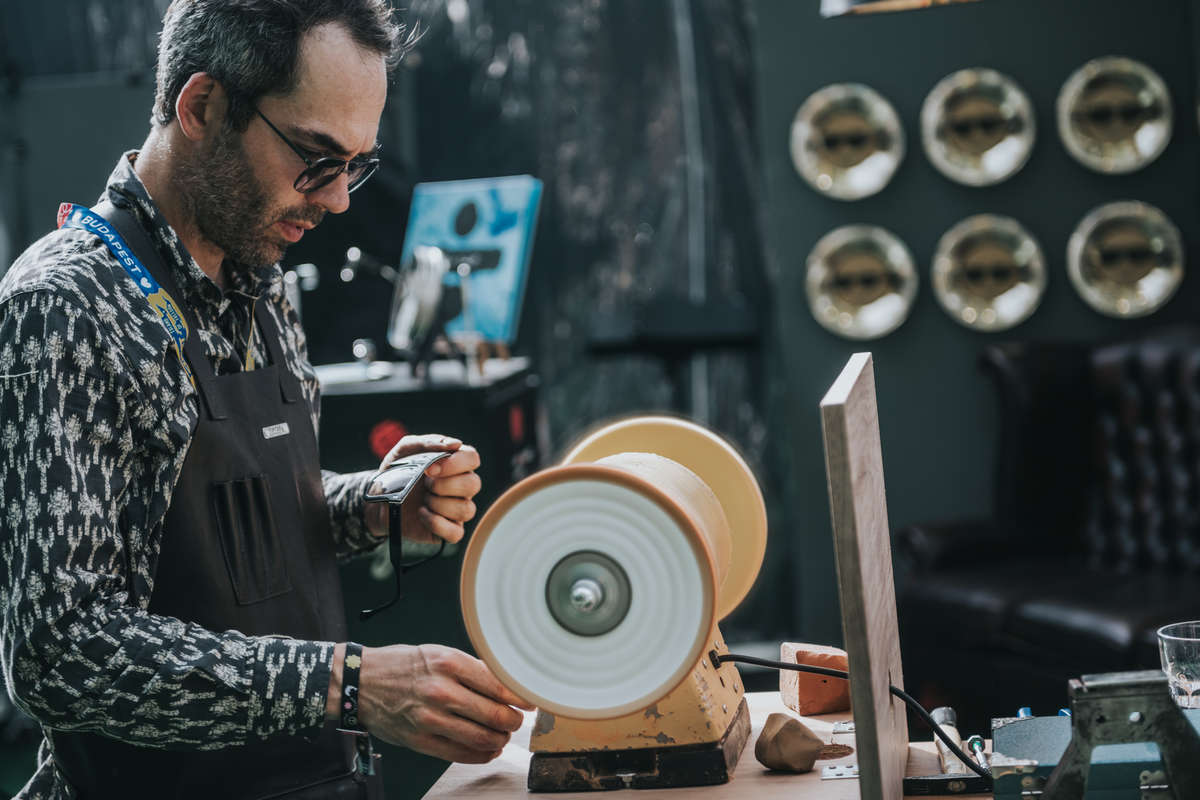 Zack Tipton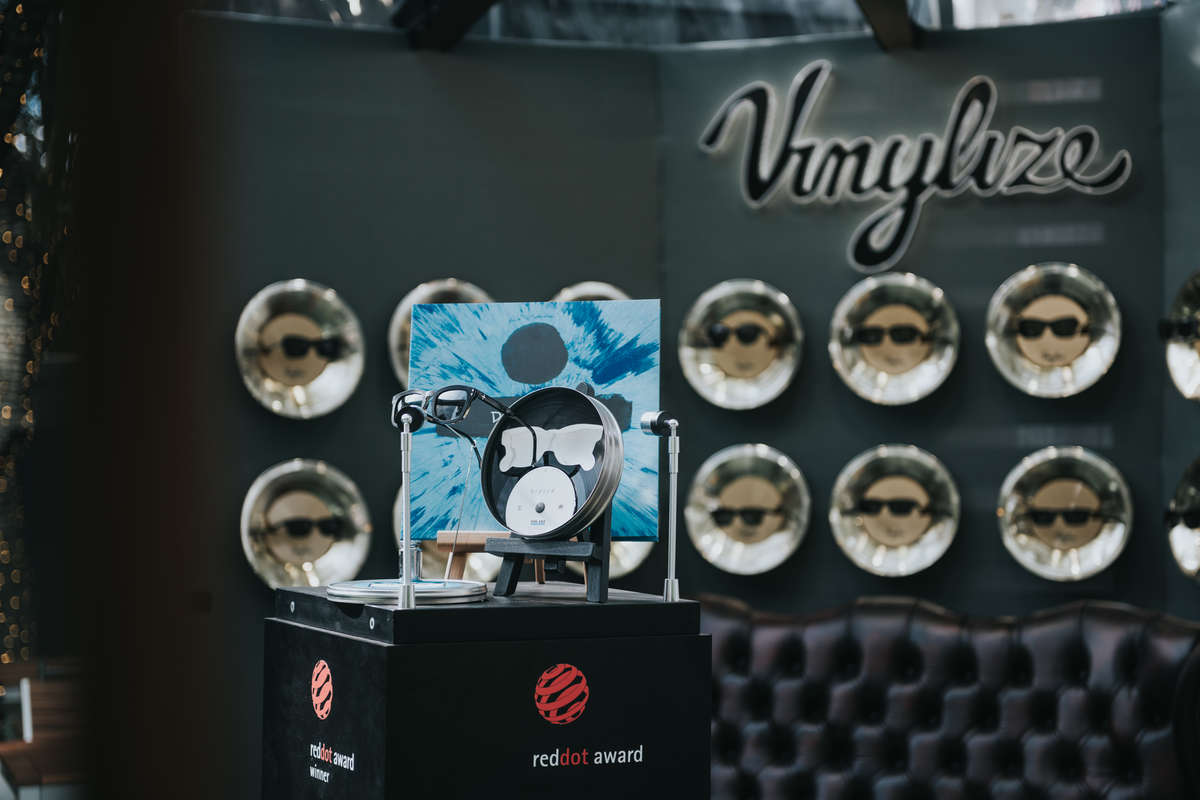 Five years of making shades for superstars at Sziget
Vinylize has been making special, commemorative sunglasses for headline acts at Sziget for the past five years.

Sziget is one of Europe's largest, most popular and highly rated music and cultural festivals. Every year, it takes over Óbudai-sziget - Old Buda Island – a funky 266-acre open air space in the Danube and transforms it into the "Island of Freedom." Over 1,000 performances happen each year. In 2018, the festival clocked up 564,000 visitors.
Vinylize was first commissioned to make sunglasses for Sziget headliners when co-founder Zack Tipton had lunch with Károly Gerendai, the visionary who built Sziget into what it is today. After Gerendai sold 70% of his stake in the festival in 2018 to a US-based private equity firm, the new organizers saw the value of continuing to work with Vinylize and the relationship continues.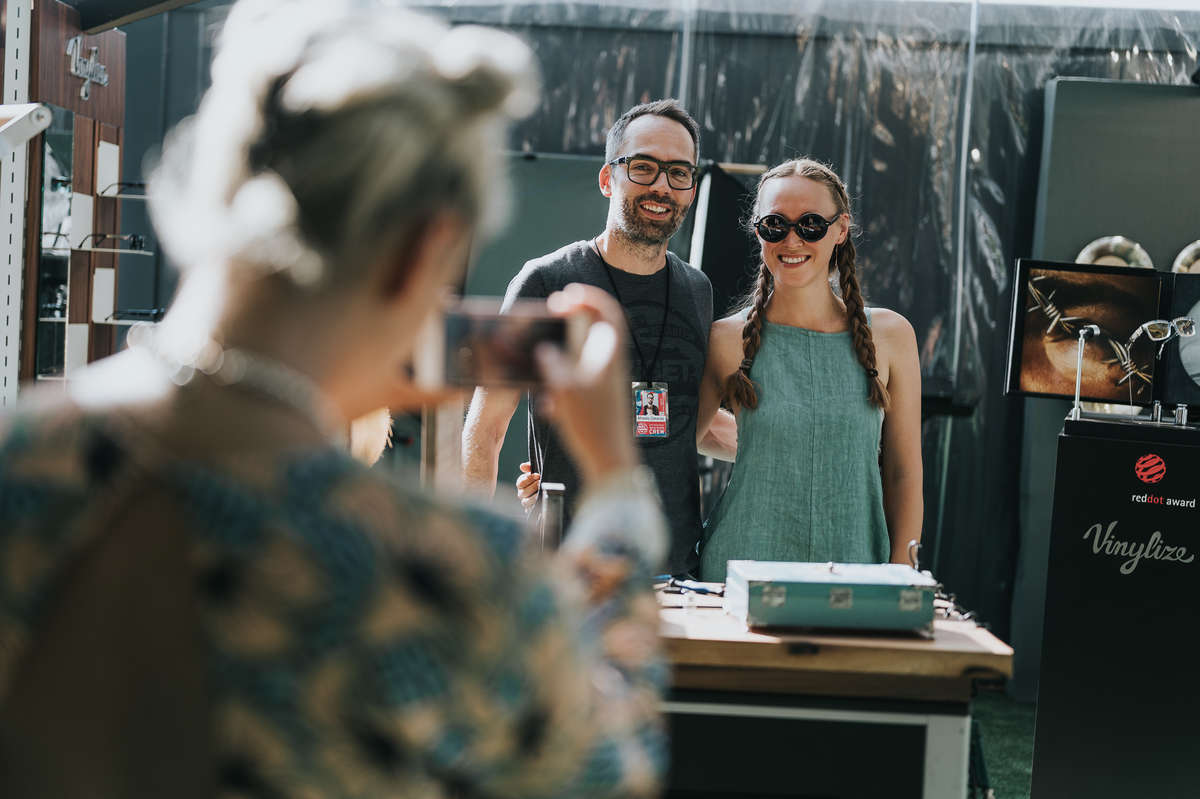 This year, Vinylize created a stylish booth backstage that, as Zack says, "represented our brand at Sziget better than ever before. They were spot on." Working with Zack were his partner Yulia, sales colleague Krisz and photographer Gergő.
Zack worked with his buffing wheel and thermal equipment to form the special, commemorative frames to each headliner's face, using sandpaper for the final touches.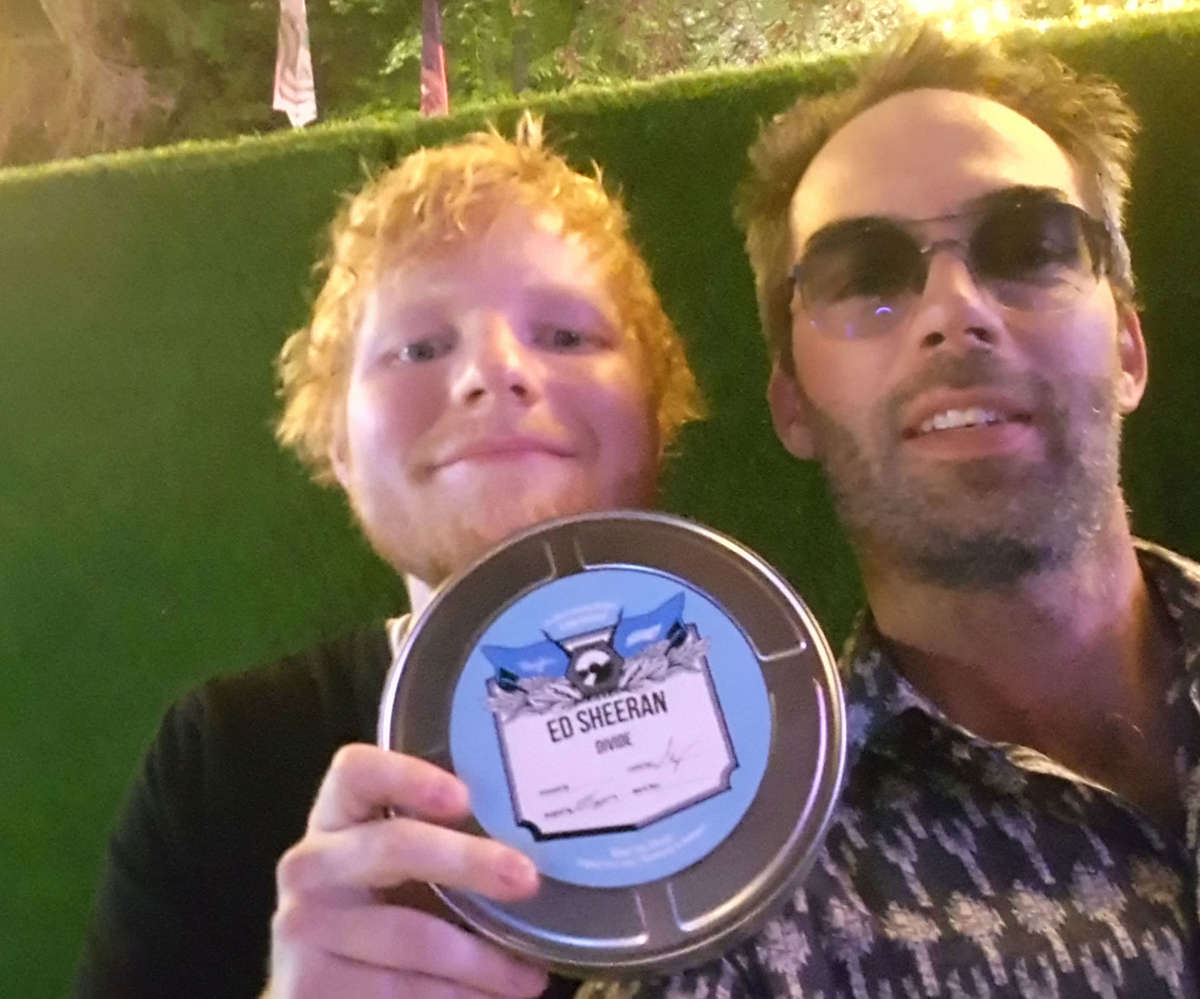 What the stars said
The response from headliners who received commemorative thank you glasses was very positive. Ed Sheeran, who headlined the first day of Sziget, was especially delighted with the gift of Vinylize. "We spoke for a few minutes before he went on," Zack says. "The Hines model we designed for him looked fantastic."

Tyler Joseph, frontman for the duo Twenty One Pilots told Vinylize "For me, music is more than just what you hear. It can affect other senses like touch. And Vinyl is something I always thought was really cool to touch. So, discovering this company Vinylize that has the ability to turn vinyl into sunglasses is one of the coolest things I've seen in a while. I'm really excited to get a pair of Vinylize."
Check out Ed Sheeran's Hines
Uber-cool guitarist Johnny Marr, best known for co-founding the hugely influential Smiths, waxed lyrical about Vinylize, saying "Shades are a great thing in the world, man. Who doesn't love a star in a pair of good shades, whether it's James Dean, Marlon Brando, Debbie Harry, Patti Smith, Noel Gallagher or me? Also, Vinyl is a really great part of life so when someone puts shades and vinyl together you get twice the fun, right? Twice the fun, twice the love. And your shades are really nice things. So good luck to you man. And keep on doing your thing. You're doing something very nice."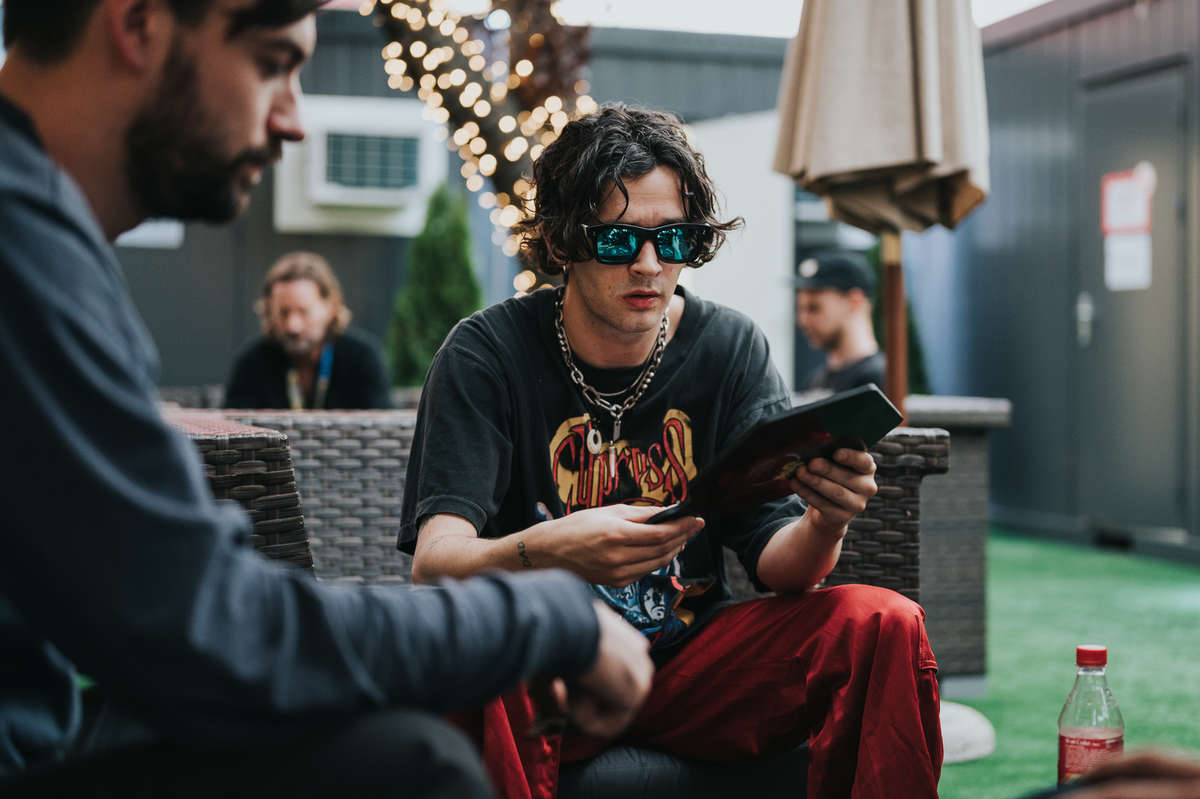 The 1975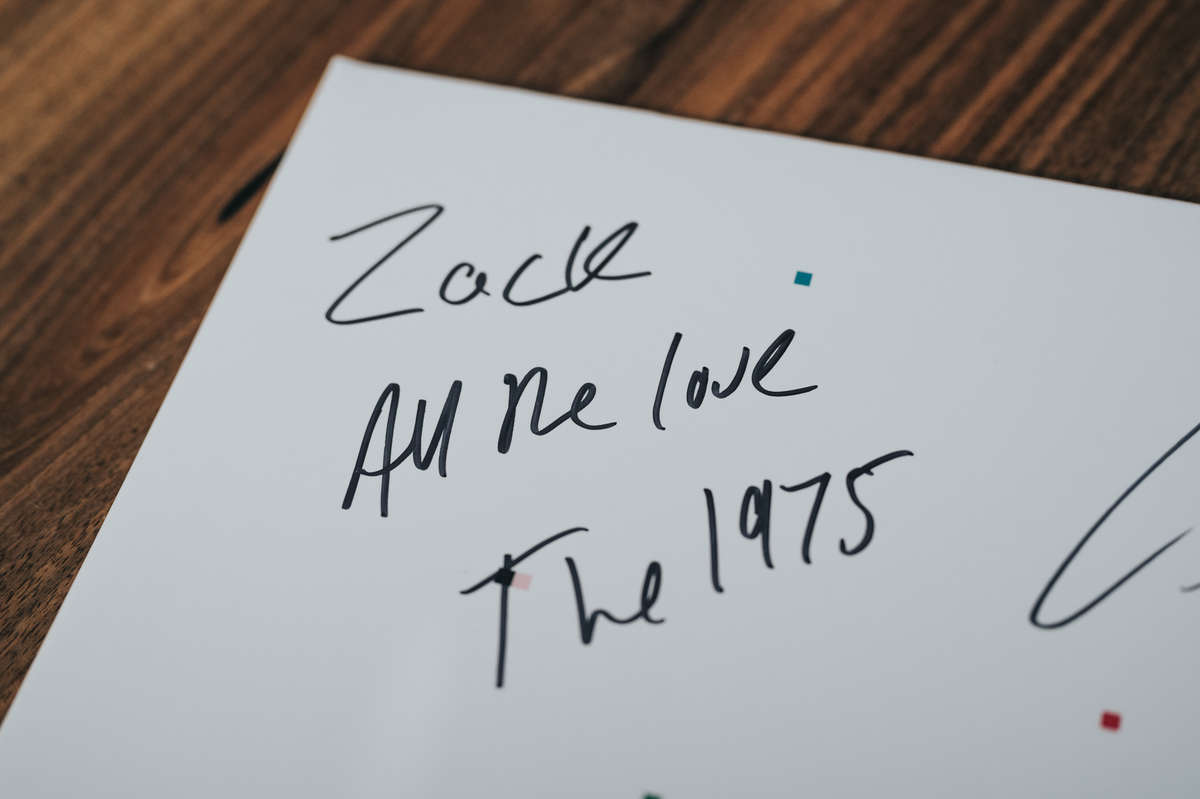 The 1975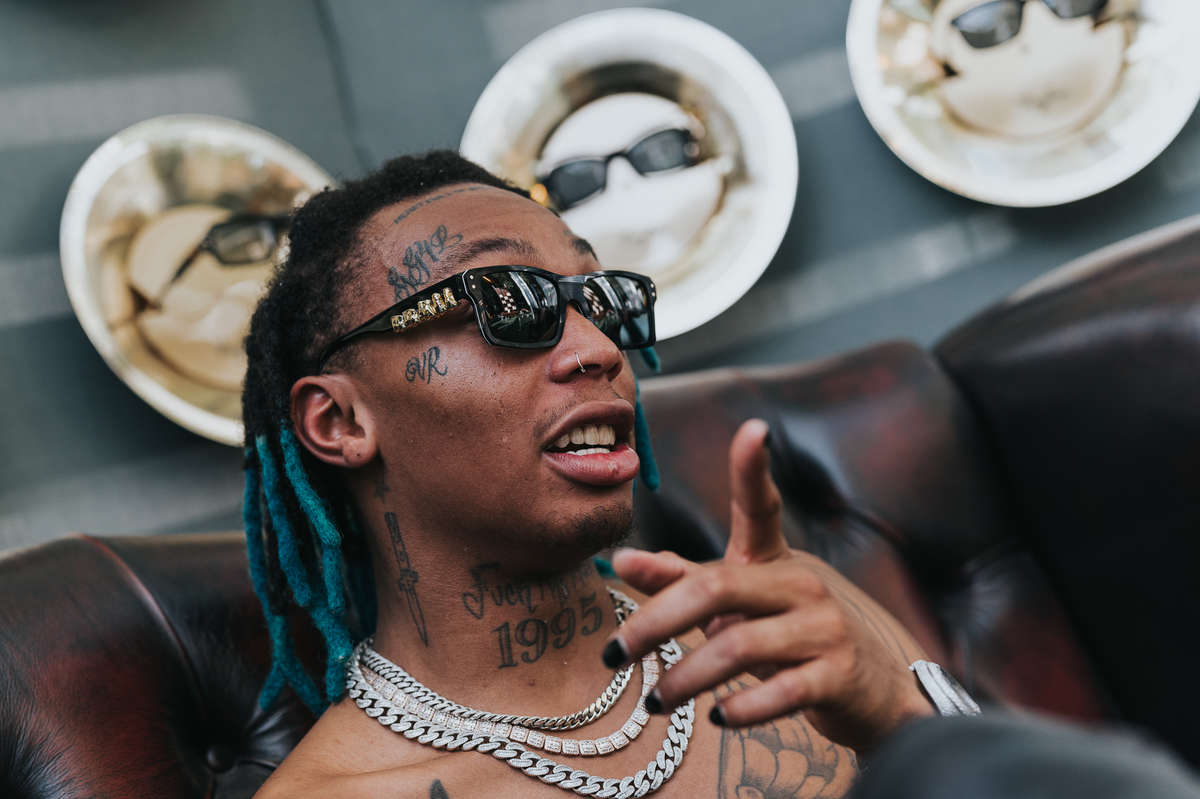 Tyla Yaweh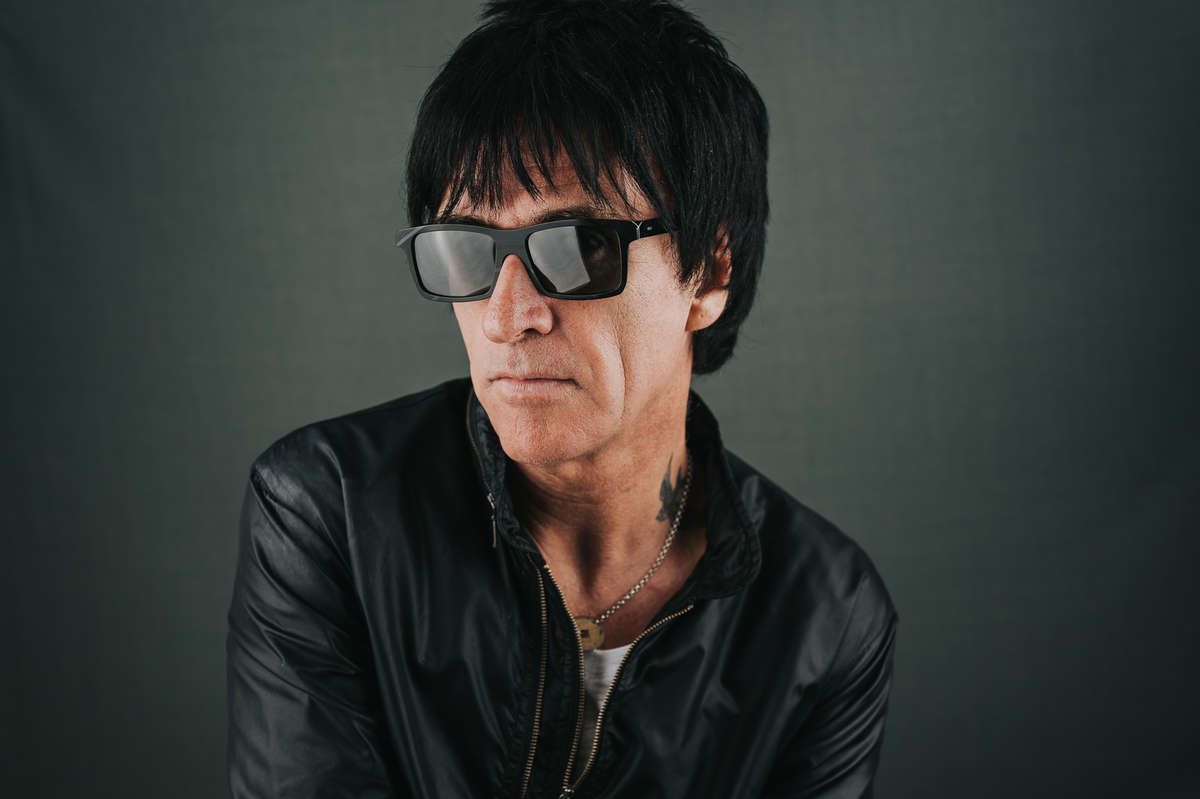 Johnny Marr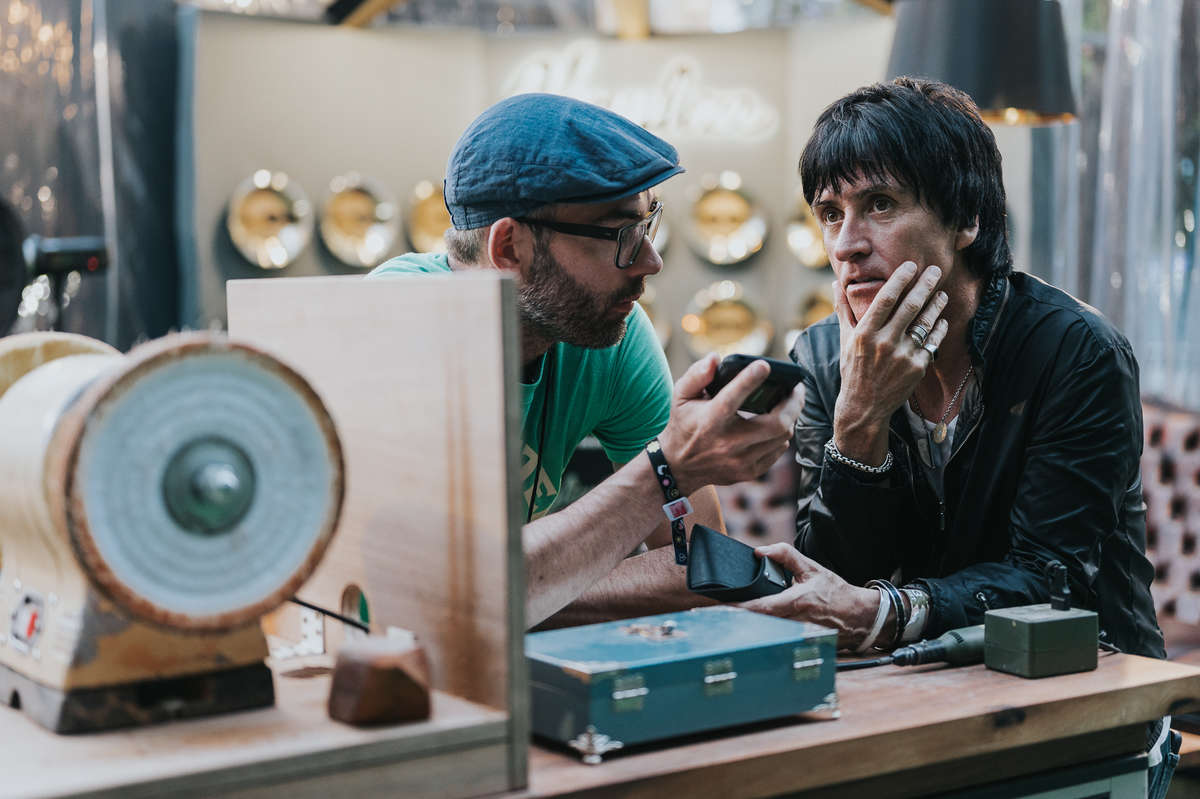 Johnny Marr and Zack Tipton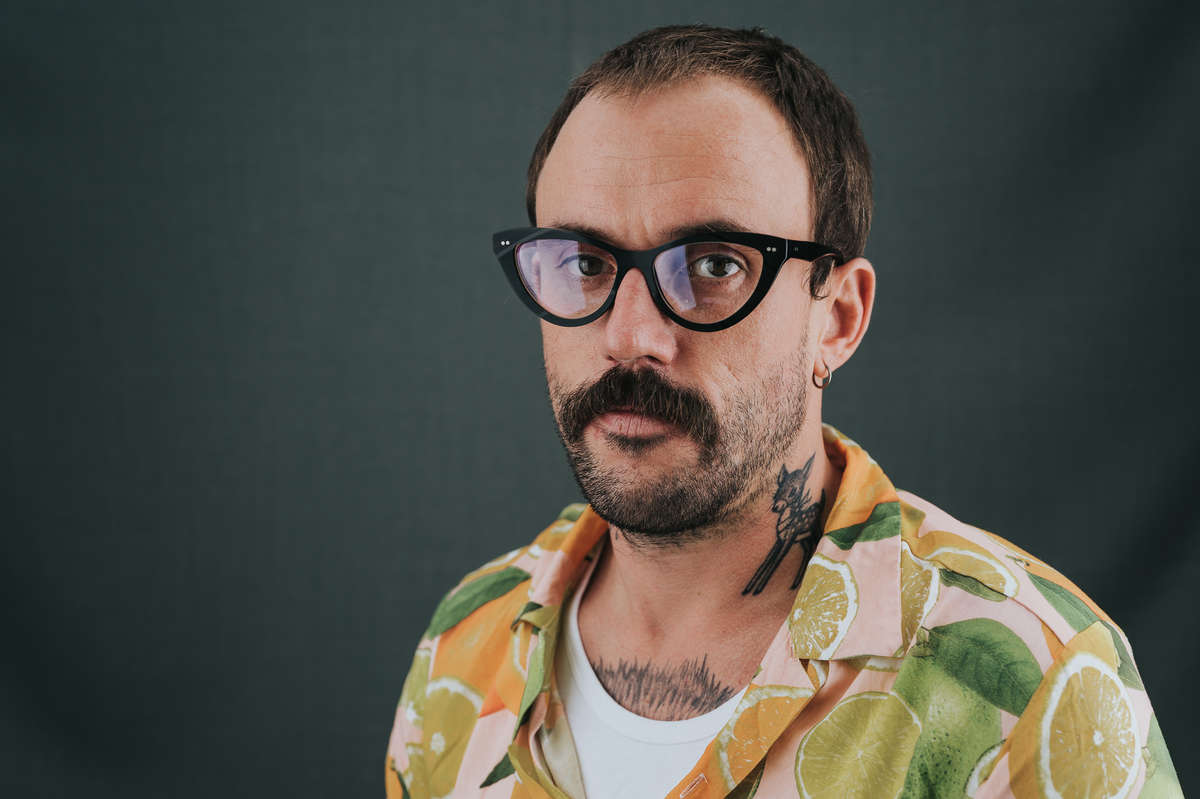 Joe Talbot (Idles)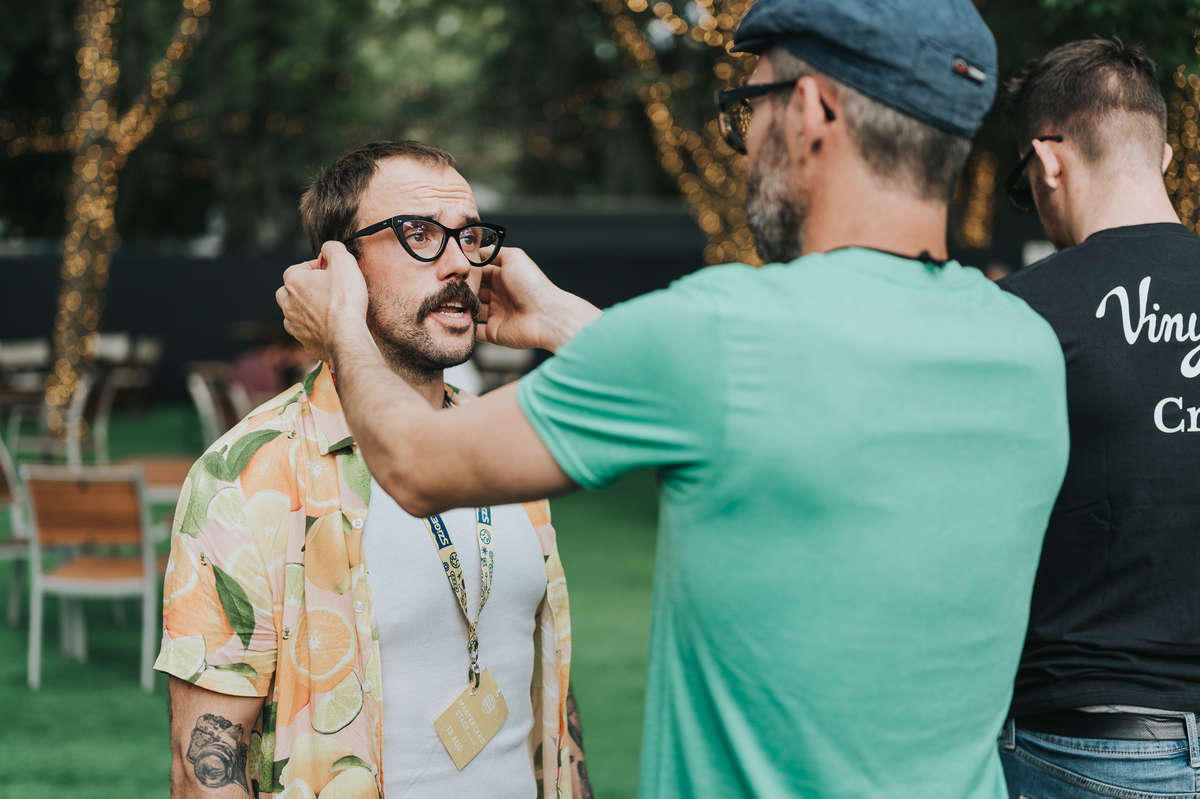 Joe Talbot and Zack Tipton
Joe Talbot, guitarist in English punk band Idles was over the moon with his Vinylize. "I love my new glasses. I really appreciate them and love your hard work. Vinylize is a beautiful idea. You're recycling and reimagining things in a stunning way. Thank you, man."
Joe Talbot, guitarist in English punk band Idles was over the moon with his Vinylize. "I love my new glasses. I really appreciate them and love your hard work. Vinylize is a beautiful idea. You're recycling and reimagining things in a stunning way. Thank you, man."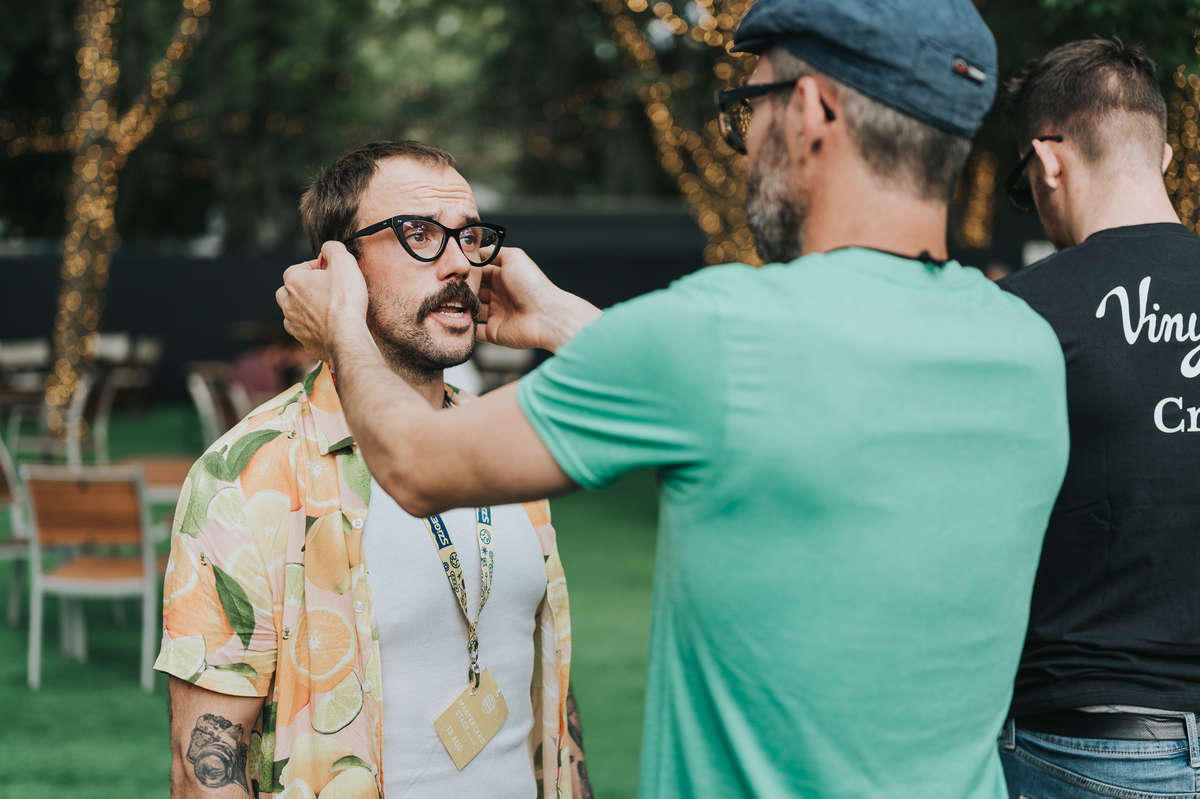 Joe Talbot and Zack Tipton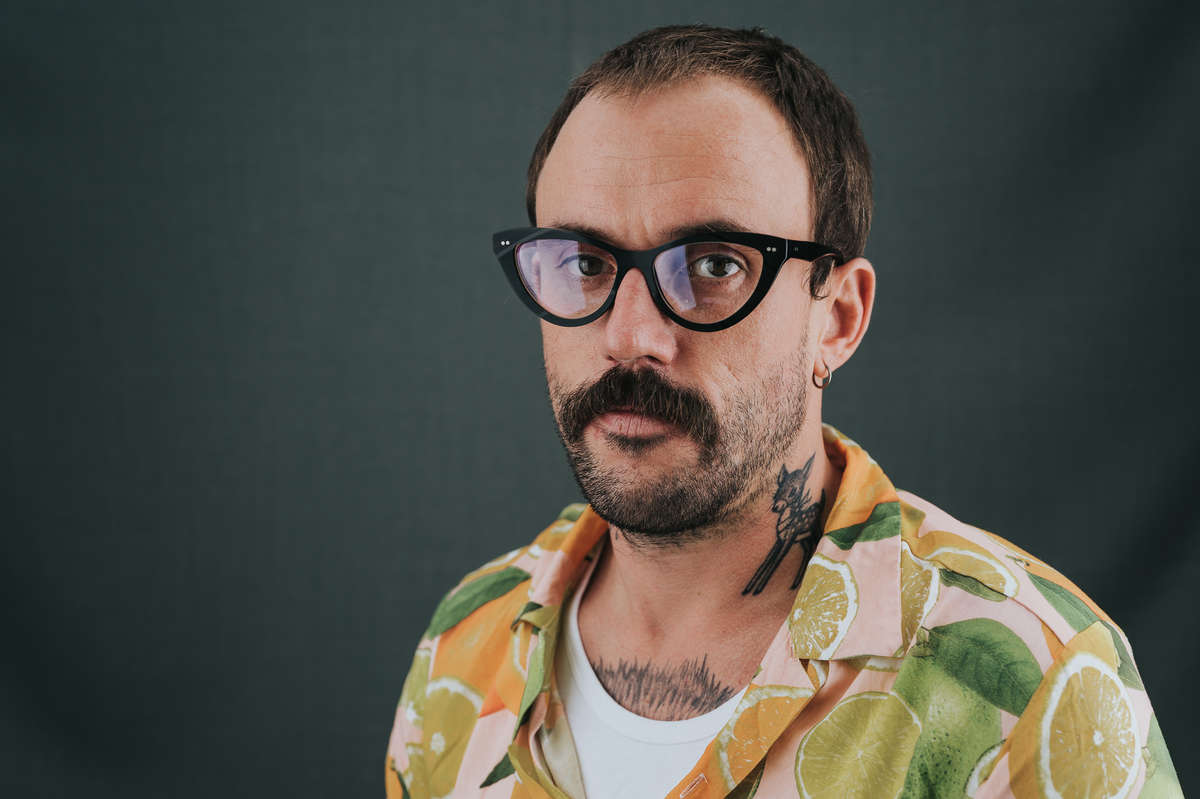 Joe Talbot (Idles)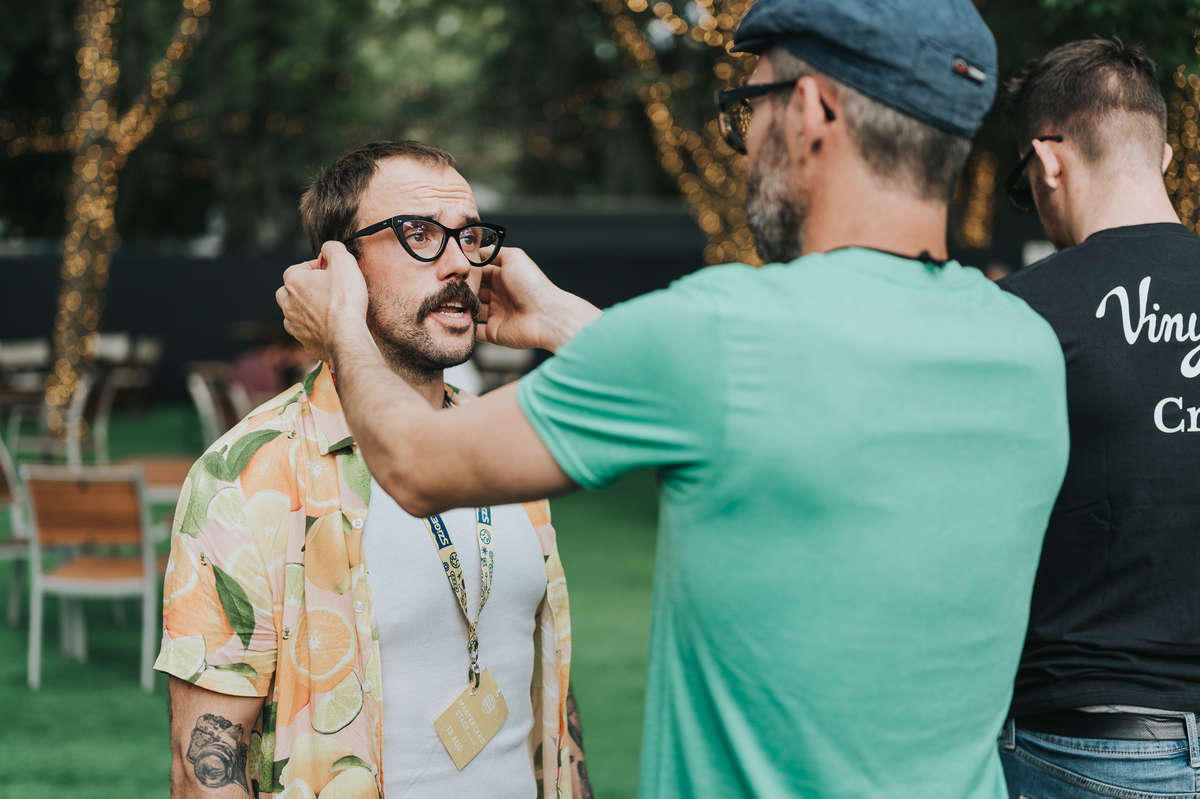 Joe Talbot and Zack Tipton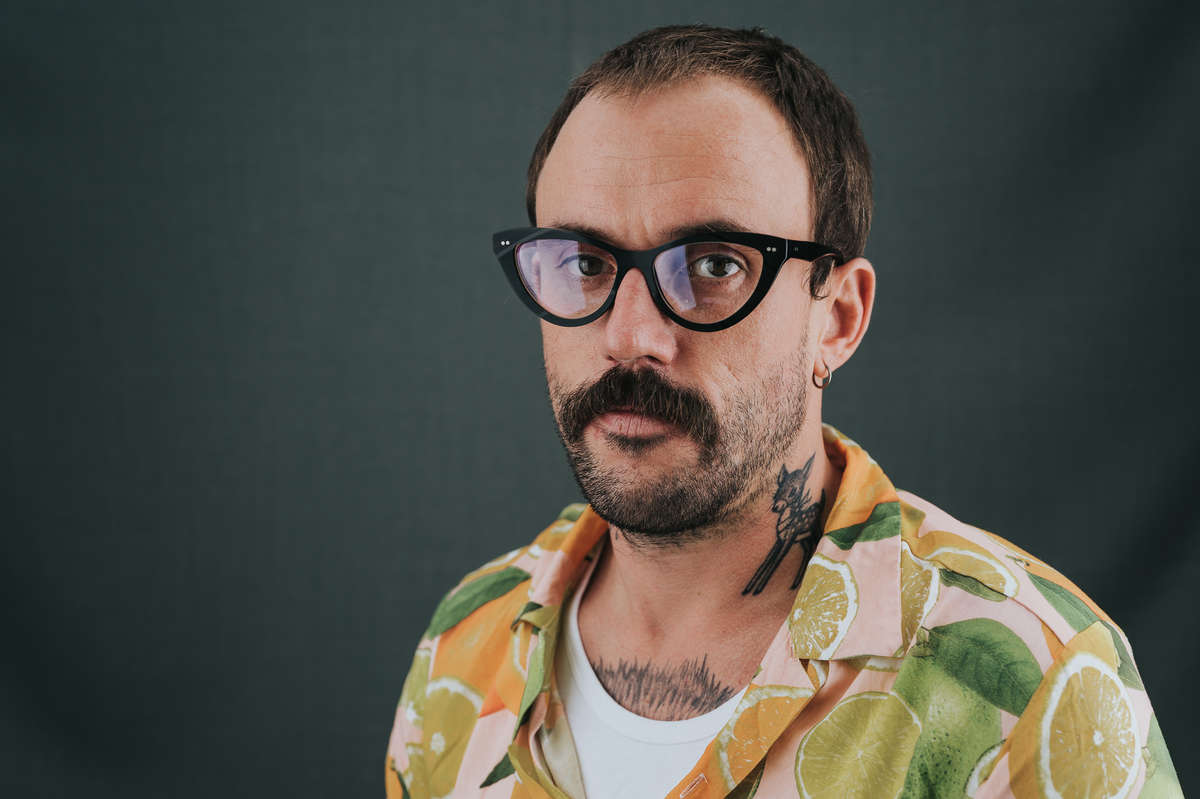 Joe Talbot (Idles)
Zack looks back at Sziget and forward
For Zack, Sziget is a kind of temporary zone of anarchy and fun, like Pleasure Island in the movie Pinocchio. Of the performers he got to see, "The 1975 and Macklemore both put on great shows. We also enjoyed Afro-soul singer Sena as well as French electronic duo The Blaze. Algiers, from Atlanta, Georgia, really killed it."

As far as the Vinylize brand and its future is concerned, Zack was reminded that "Vinylize really connects with music aficionados but we have a lot of work to do to get the word out."