WE SALUTE YOU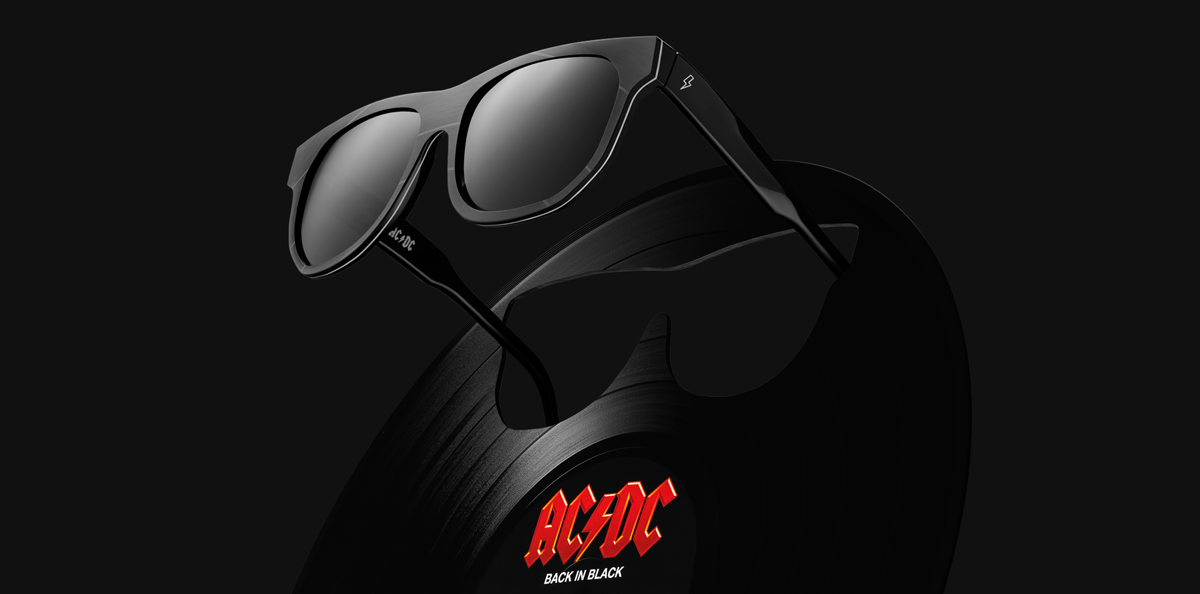 Handmade from AC/DC's Back in Black 12" vinyl album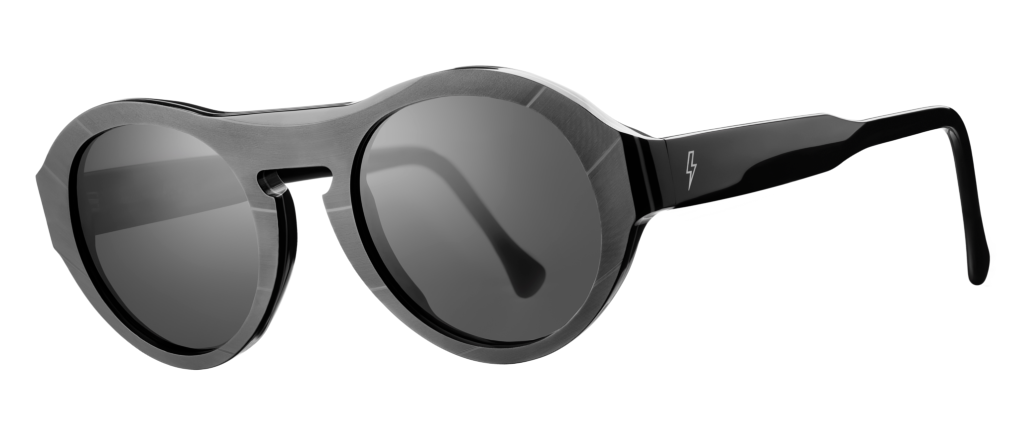 Like the song they are named after, these polarized sunglasses are sure to create a stir with its oversized round rims and keyhole bridge.
See how we make them

STUNNING LOOKING GLASSES WITH AMAZING CUSTOMER SERVICE
Kaz Elliott on Feb 12, 2018
From beginning to delivery all the way from Hungary to Australia ,
This company should pat itself on the back , Communication was responsive and informative . The whole process from Buying on line on Thursday last to having them sent to Australia in 4 days.
I opened the box and there they were, hand crafted cutting edge glasses ready for new lenses from my optometrist on Saturday .
Thank for making me feel very happy with my purchase .

great lenses. great comfortable style. Interesting shape that fits my face and looks cool. beefy construction that withstands my brutal kids.

I have been wearing Sophia frames for a few months and they are fantastic. Very Stylish , well made, comfortable glasses. I get compliments all the time. I would definetly recommend them and would buy from vinylize again.

PEOPLE REALLY NEED THESE!
I had a pair of these and loved them. I was in Vancouver at a restaurant and left them on the table when I went to the bathroom. When I returned, they were gone! So I'm buying another pair, because these are great.
PS: I own three pairs of your regular eyeglasses.
Each piece is crafted from vinyl and Italian acetate over the course of 6 weeks
Its a long way to the top if you want to rock 'n' roll.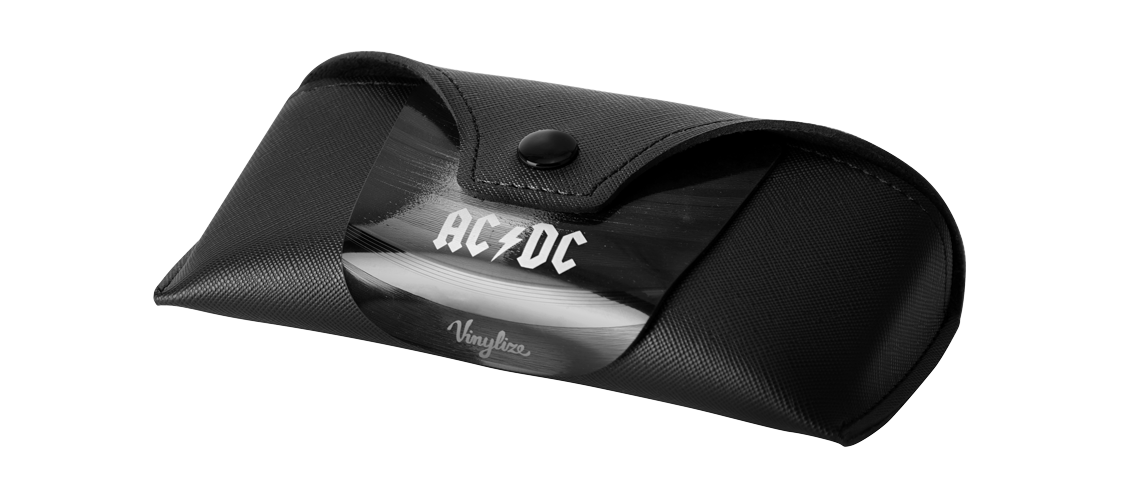 Your investment is protected by a hard case embellished with a silkscreened vinyl shield.
Officially licenced by AC/DC
The temple is serial numbered, authenticated and guaranteed.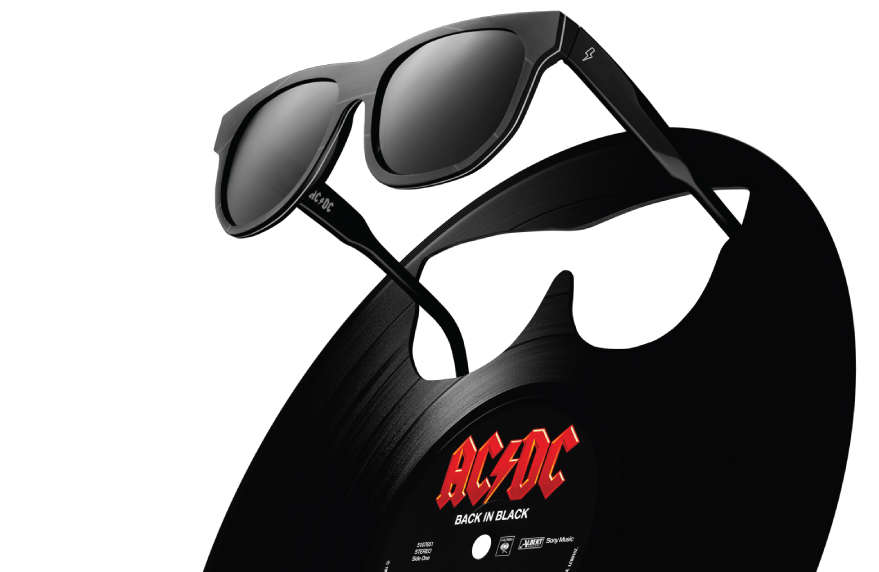 WE SALUTE YOU. Officially licensed and made from the original Back in Black album, the AC/DC collection is ready to shake you all night long.
The glasses appear bold black from far, but the grooves of classics like Hells Bells and Let Me Put My Love Into You are plain to see upon closer inspection. The frame also features the distinctive AC/DC lightning bolt inlayed in the temple.


Built to last and suitable for fitting with optical lenses or ready to wear as sunglasses, these exclusive designs combine exquisite craftsmanship with a genuine piece of music history.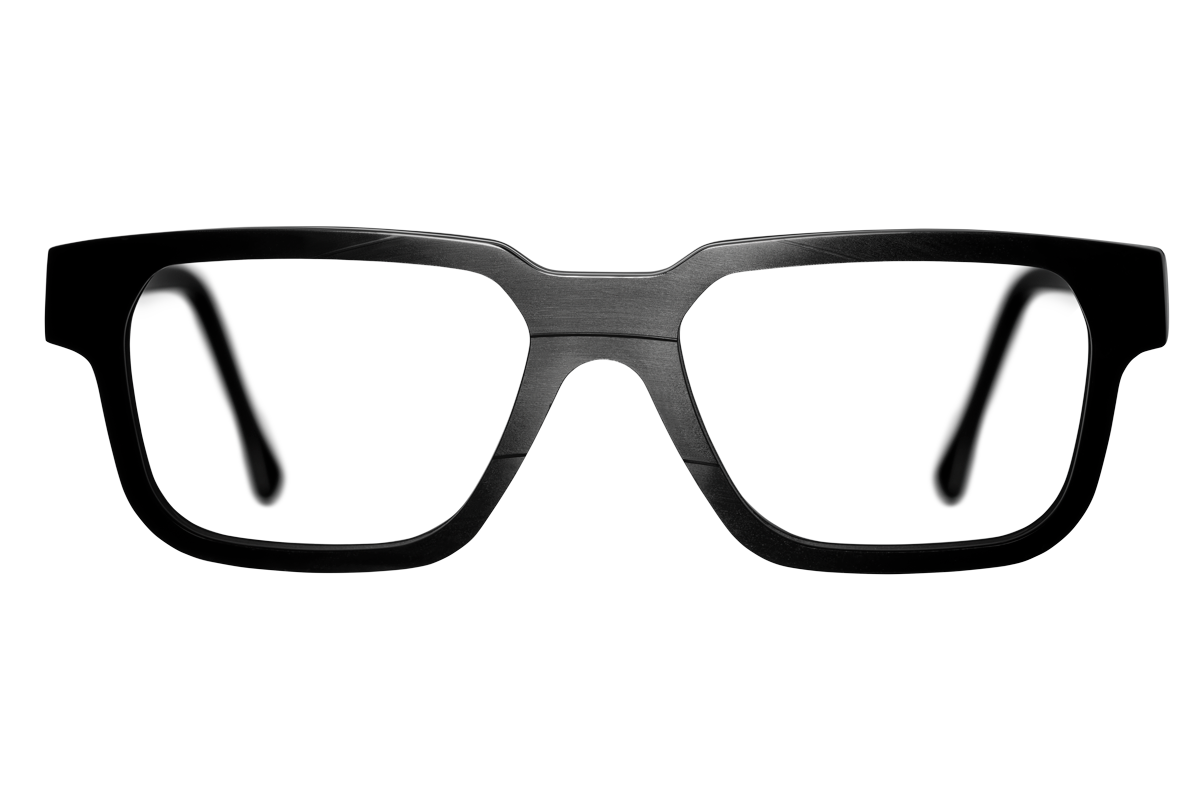 Named after the disc's opening track Hells Bells, Hell is a rugged frame that makes a powerful statement both as sunglasses and an optical frame.
Buy Now
Prescription Ready
Wear them all day, every day and show the world your respect for AC/DC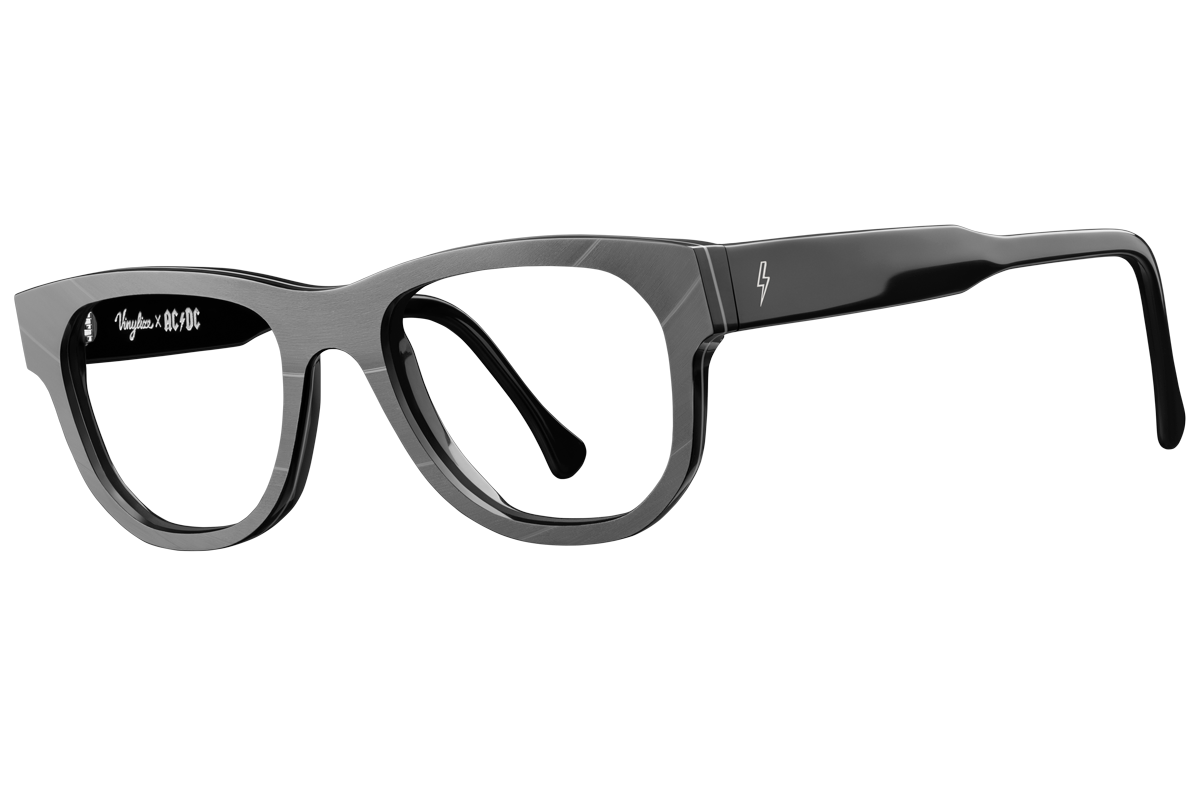 Introducing Noise. This uncompromising frame captures the AC/DC spirit with its timeless wayfarer shape and clean lines.
Buy Now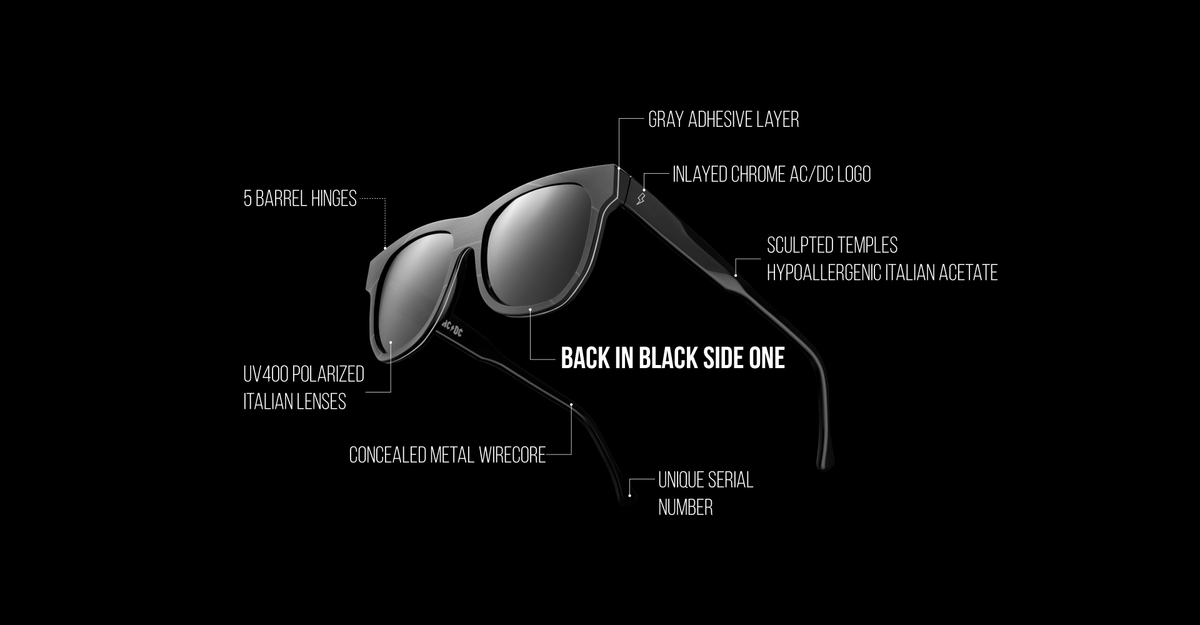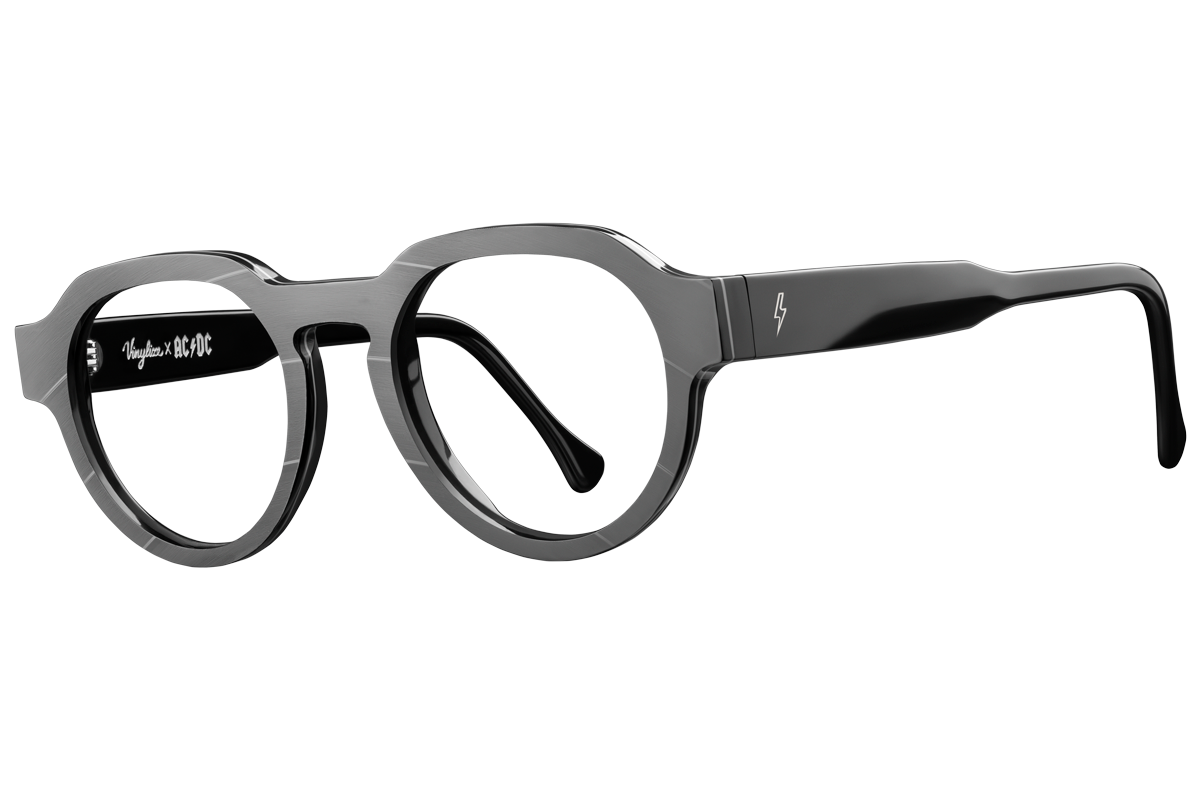 Inspired by the no-holds-barred hit Givin' the Dog a Bone, this classic round frame features a flat top for a softer, more refined look that still knows how to rock.
Buy Now
The glasses appear bold black from far, but the grooves of classics like Hells Bells and Let Me Put My Love Into You are plain to see upon closer inspection.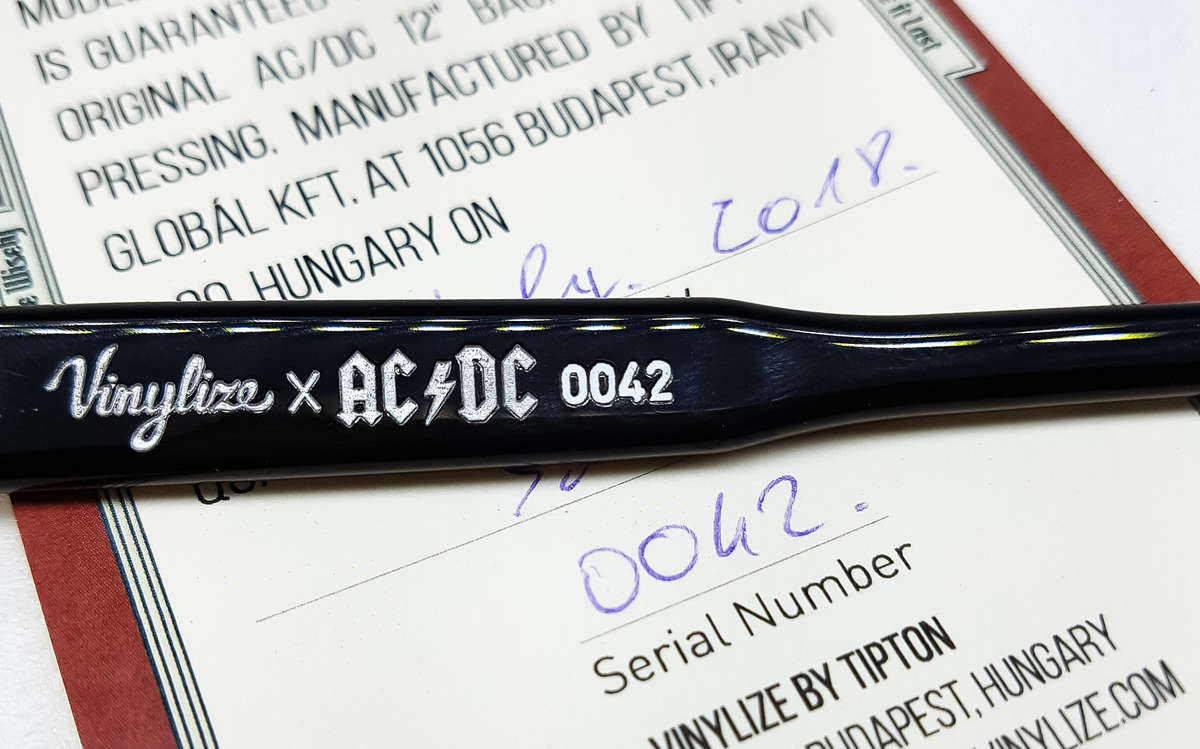 Each frame is hand numbered.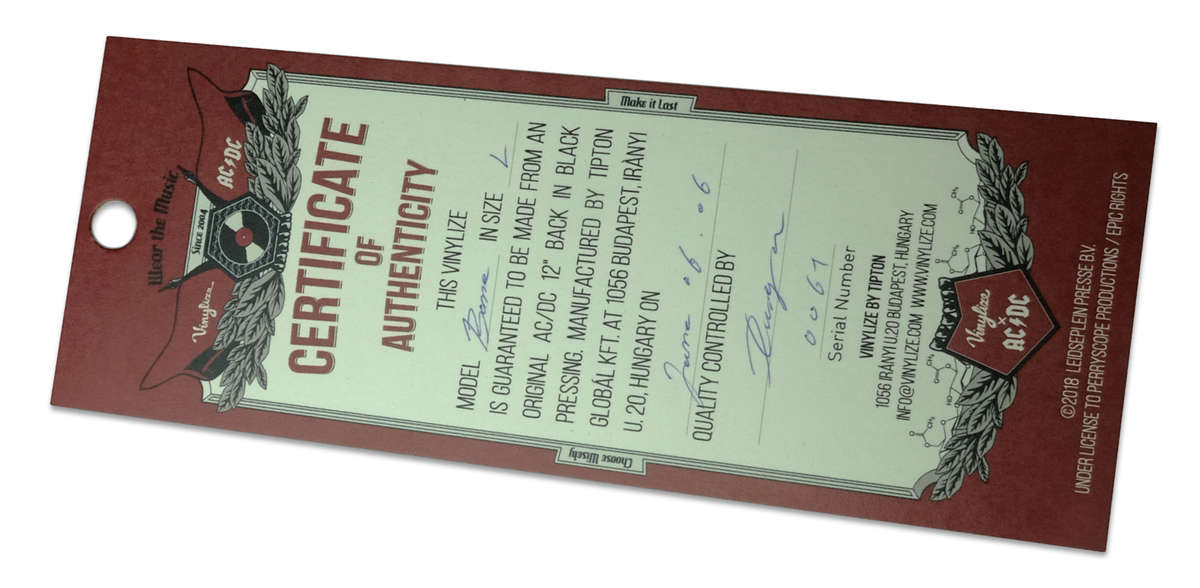 Included is a signed Certificate of Authenticity sanctioned by AC/DC.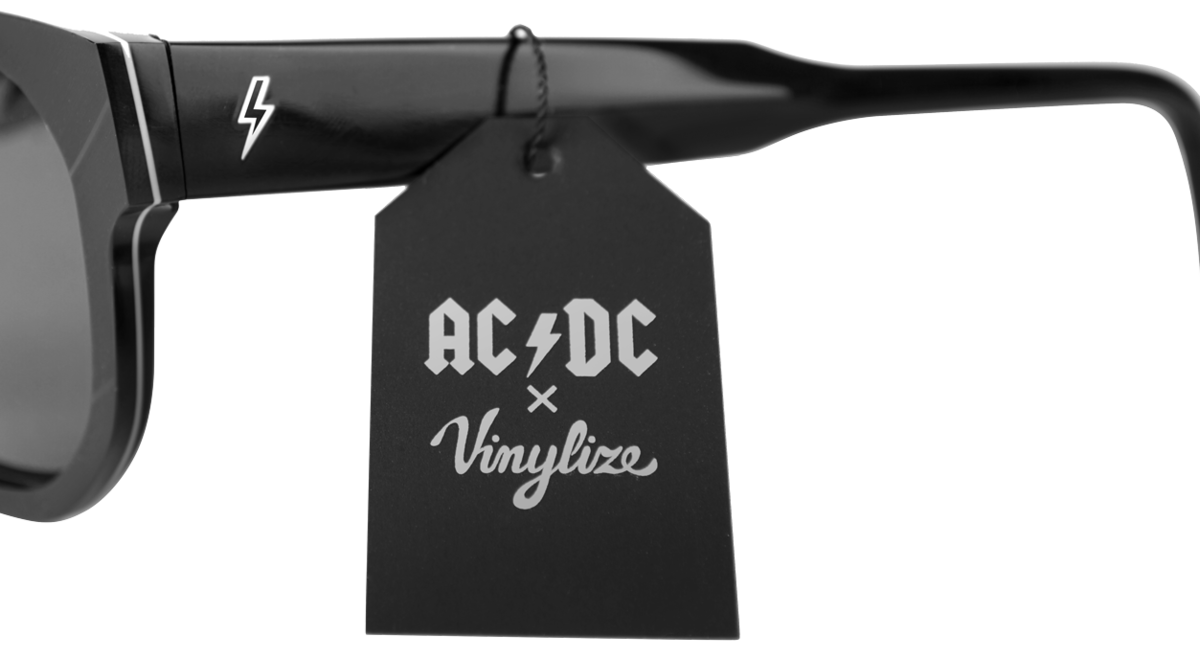 Each temple is inlayed with a chrome lightning bolt.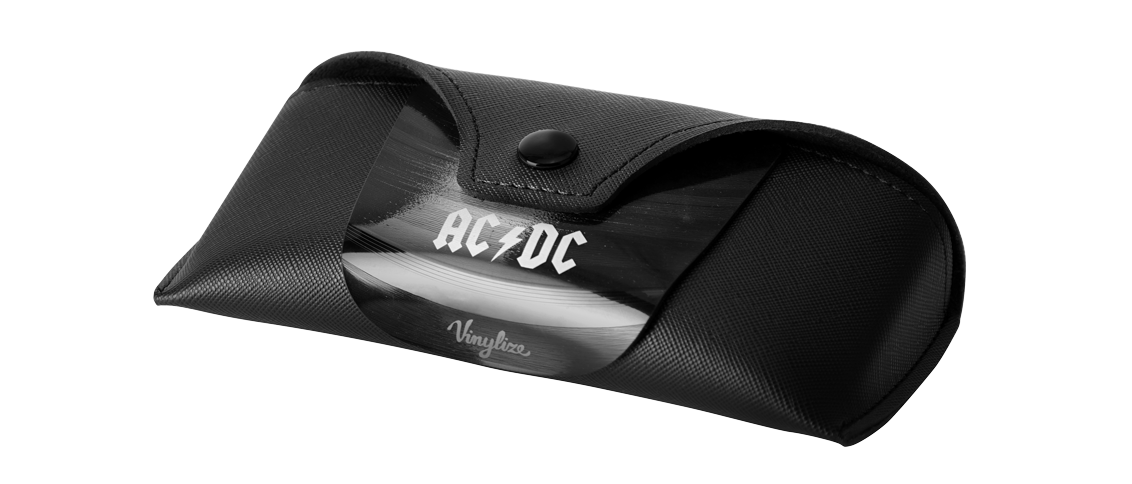 The custom case is embellished with a vinyl shield and silkscreened with the AC/DC logo.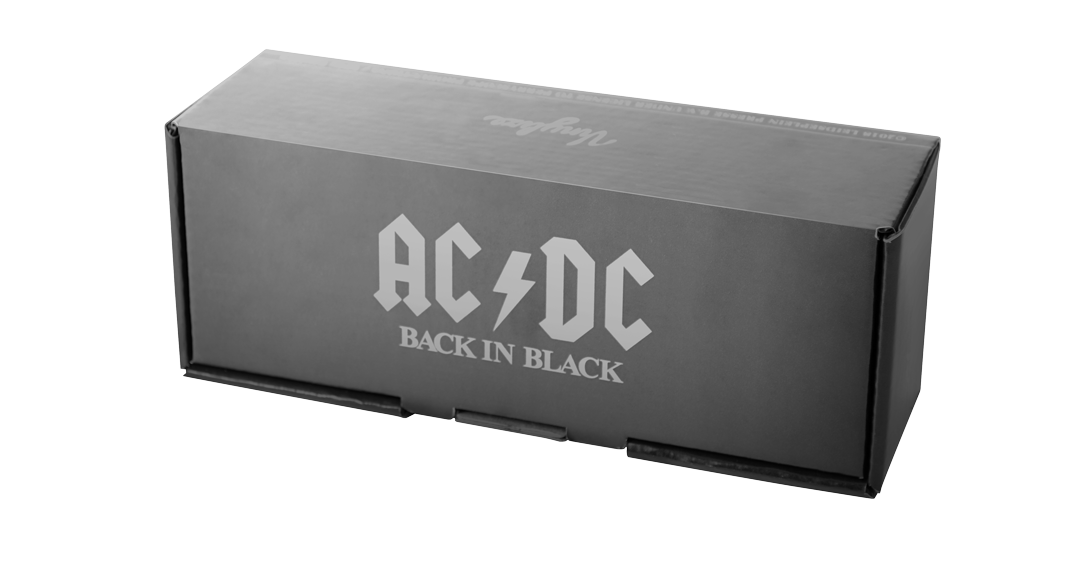 A custom Back in Black box protects your investment.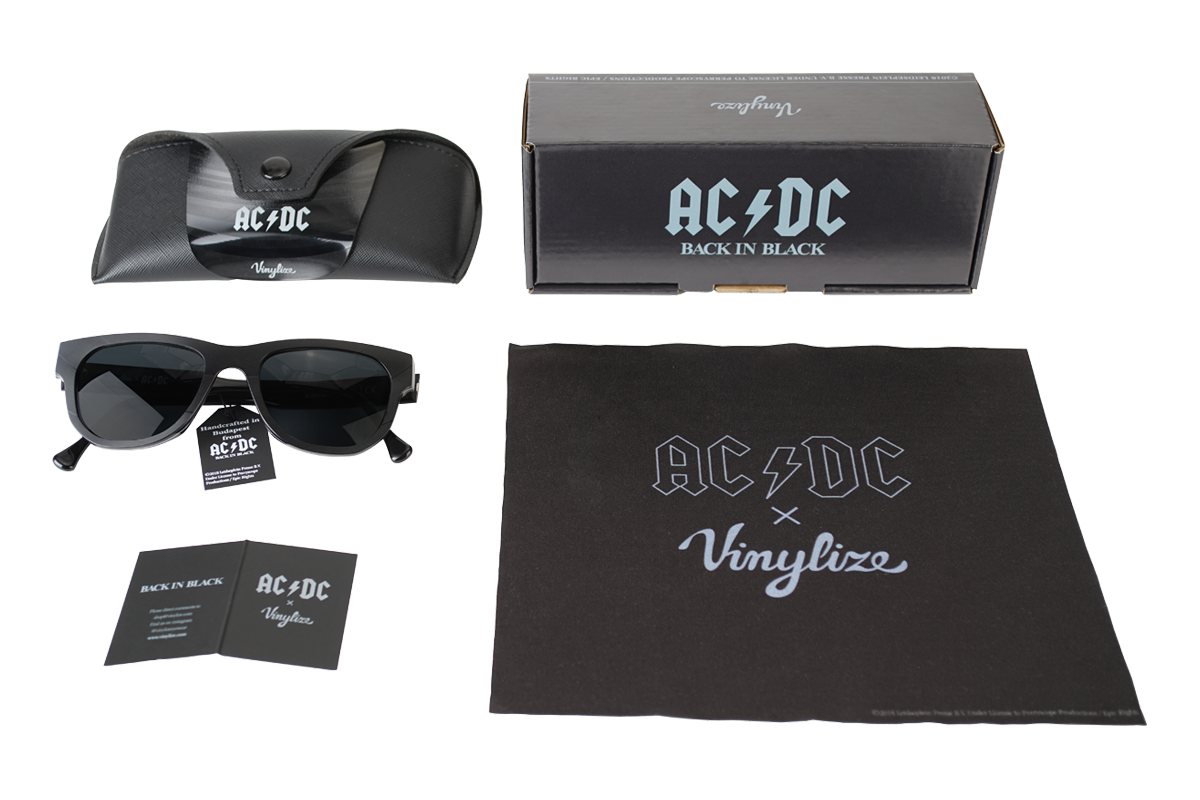 The entire package also includes an AC/DC wiping cloth.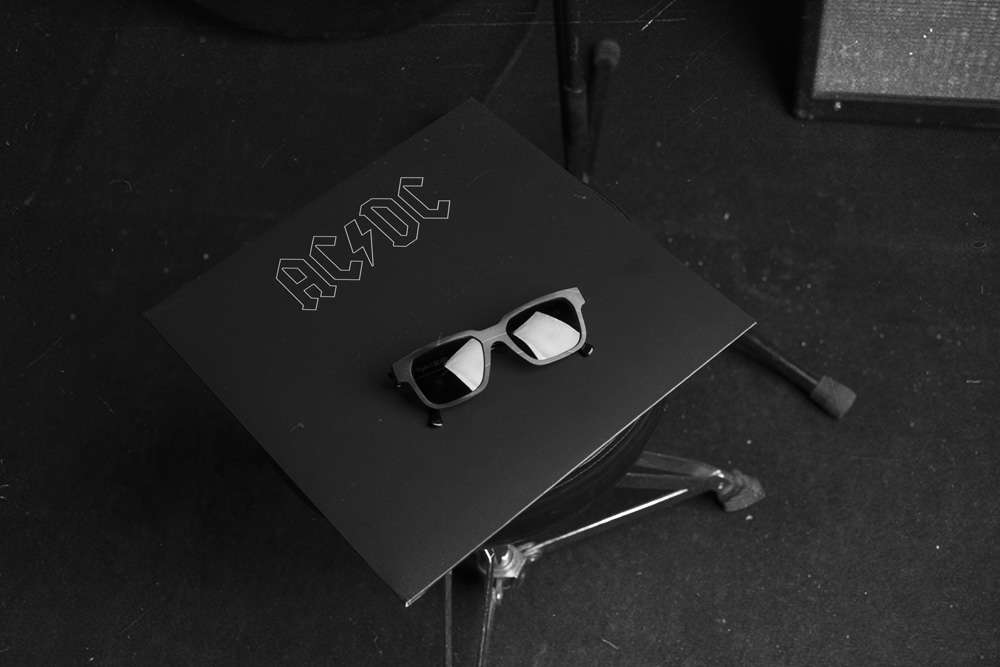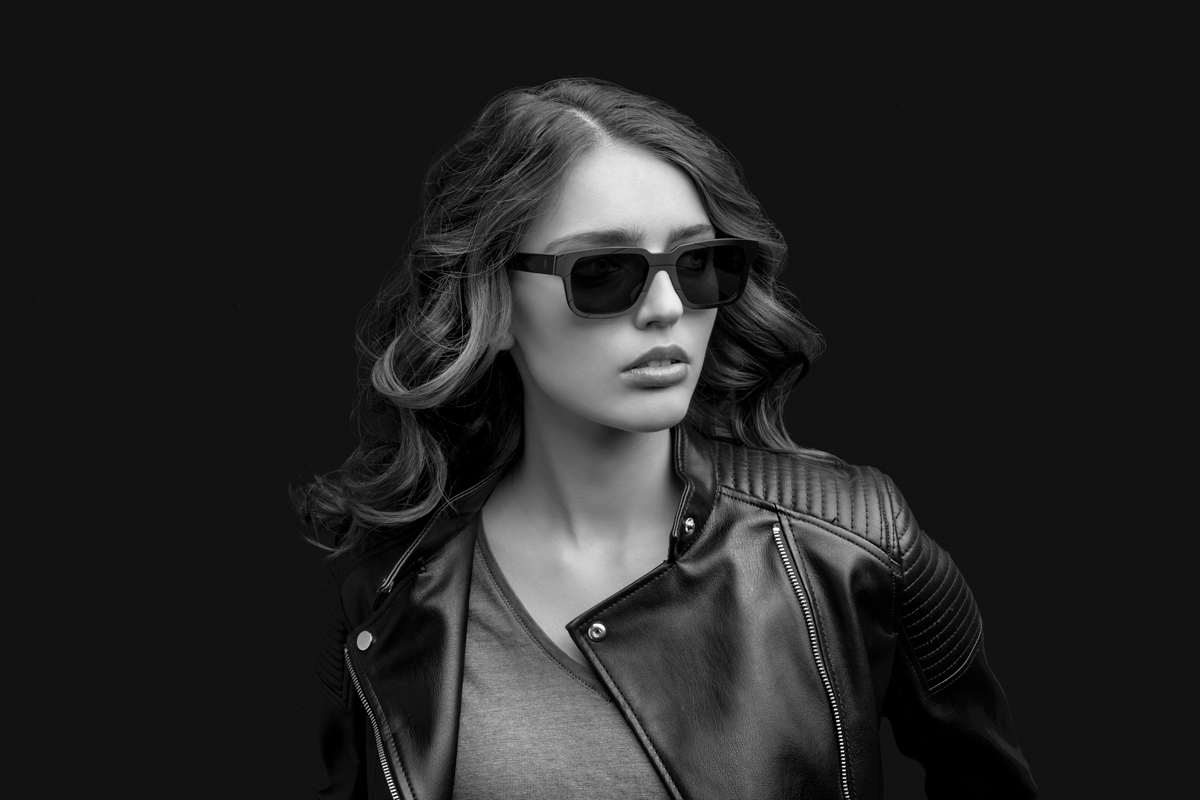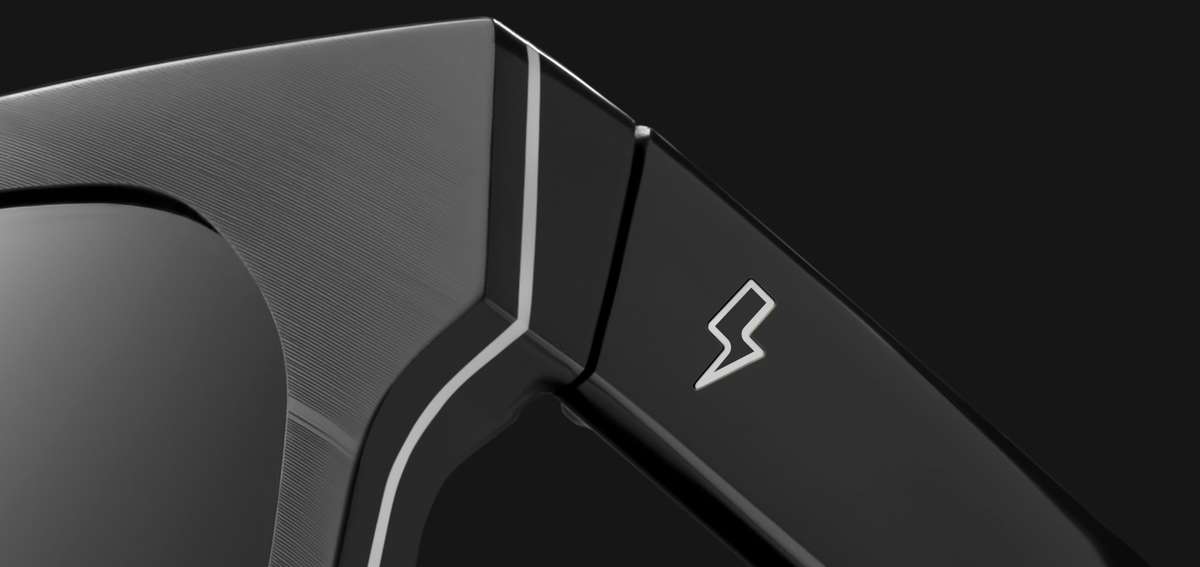 Each AC/DC Back in Black sunglass frame includes
Custom dedicated wiping cloth
Custom dedicated case
Guarantee card
AC/DC hangtag
AC/DC box
Numbered Certificate of Authenticity
Polarized UV400 CR39 Italian lenses
Buy Now
Listen to what is on your pair of AC/DC frames
Under license to Perryscope Productions LLC/Epic Rights Inc. 2018