Celebrate Bauhaus' 100th anniversary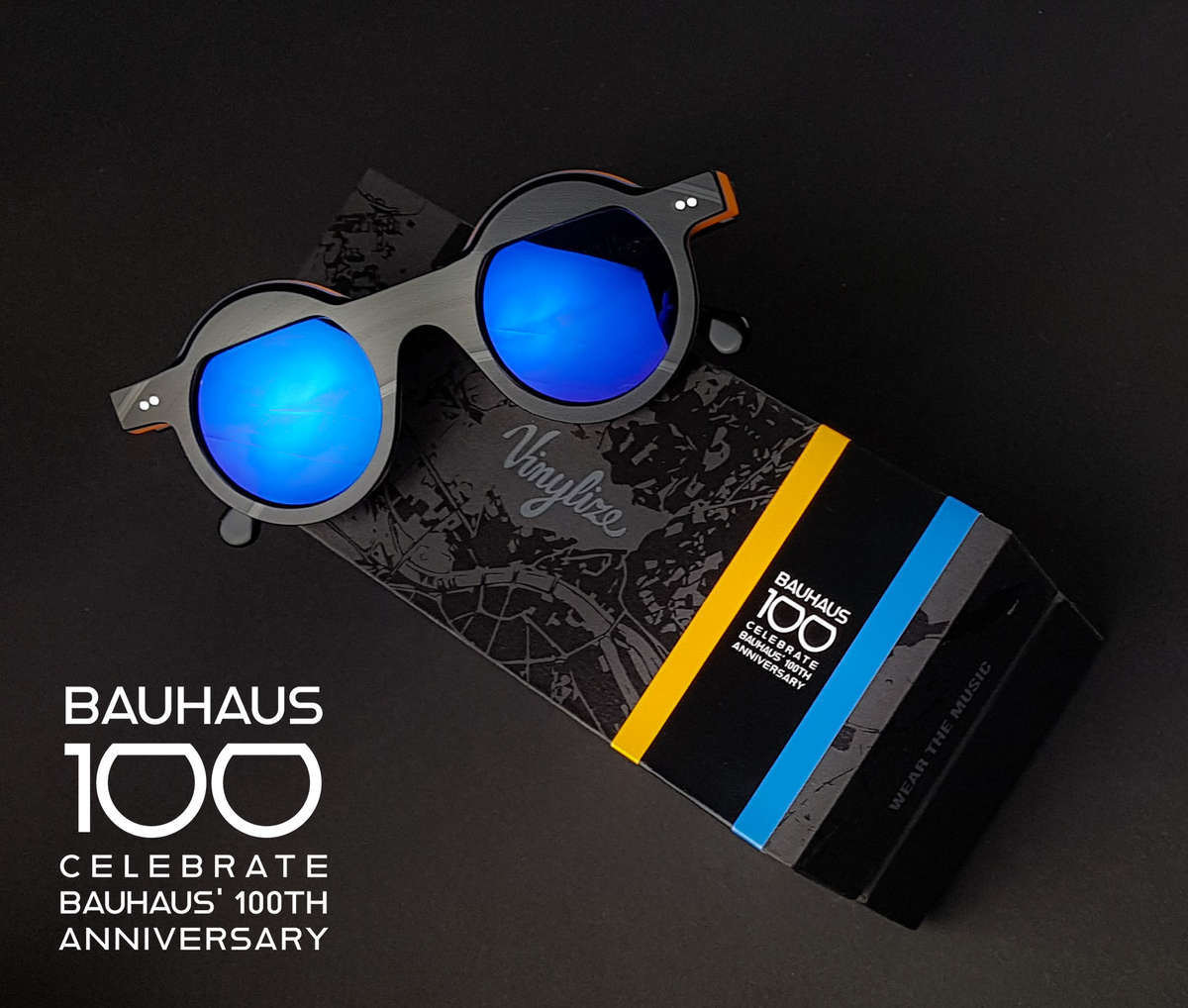 The Bauhaus School of Design mission: to effect a new way of living in the modern world by uniting art with craft.
Celebrate Bauhaus' 100th anniversary with a limited edition frame designed and handcrafted by Vinylize.
Buy Now
When Vinylize was invited to design and handcraft a celebratory Bauhaus-inspired frame, the brand leapt at the chance. Zack Tipton, co-founder of Vinylize, is a firm believer in the Bauhaus mantra "Everything is design."

Designed by senior Vinylize designer Simon Hukaya, the Bauhaus 100 is composed entirely of circles intersected by lines. The frame front is made using Vinylize's signature black upcycled vinyl and the warm orange of the interior is made from plant-based acetate.It is available as glasses or sunglasses.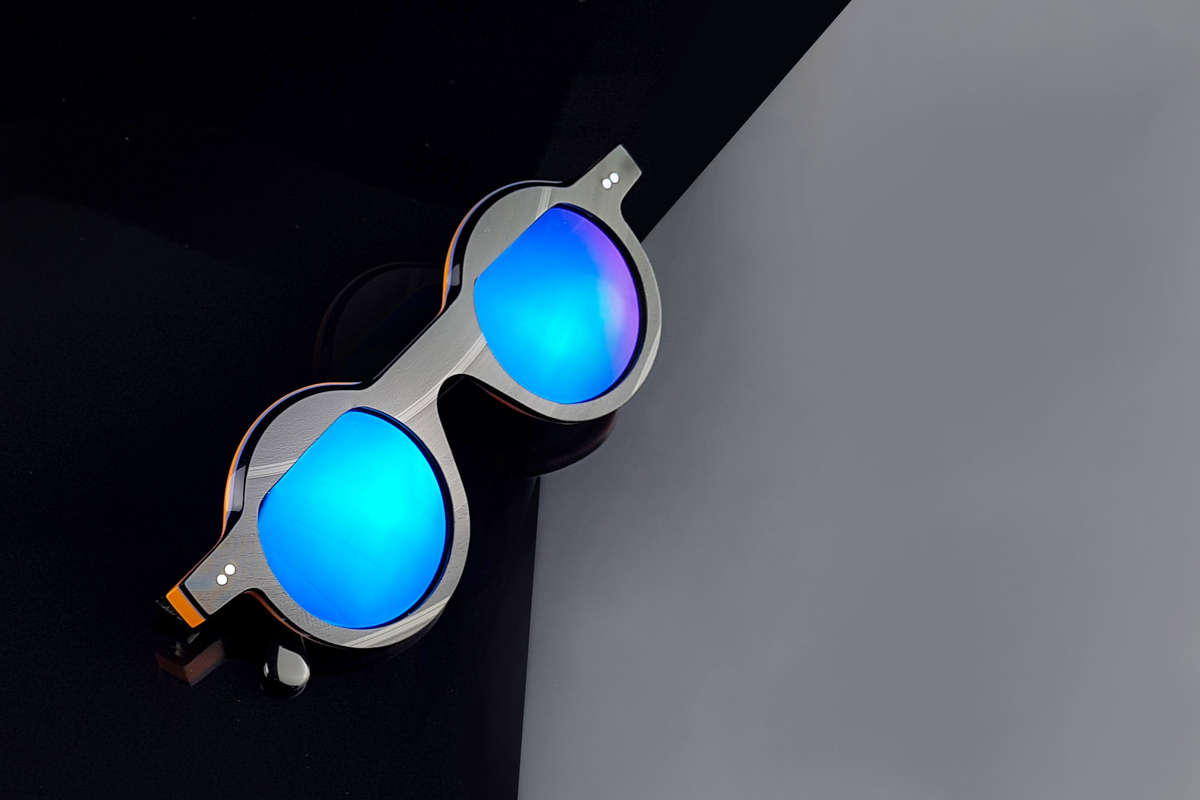 100 years of Bauhaus, limited to 100 frames, available in either optical or with mirror blue lenses.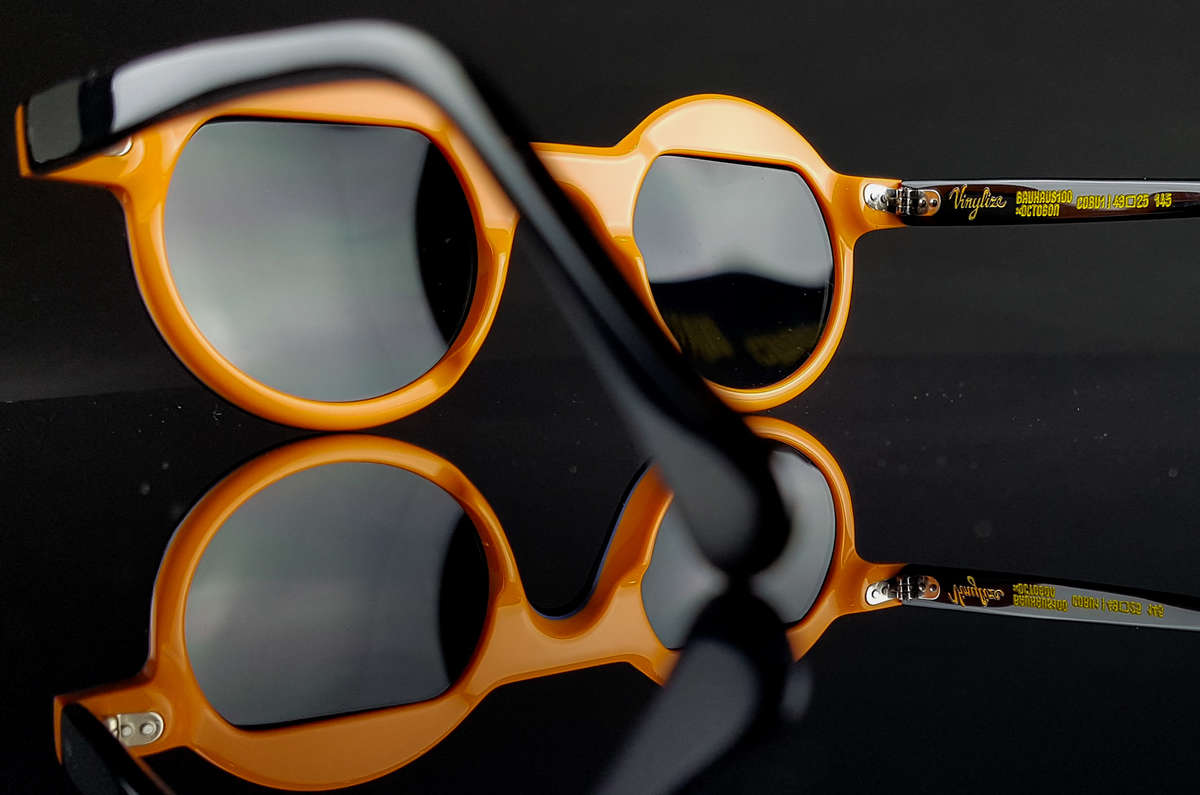 The unique combination of black, blue and orange gives the venerated school of design a new twist.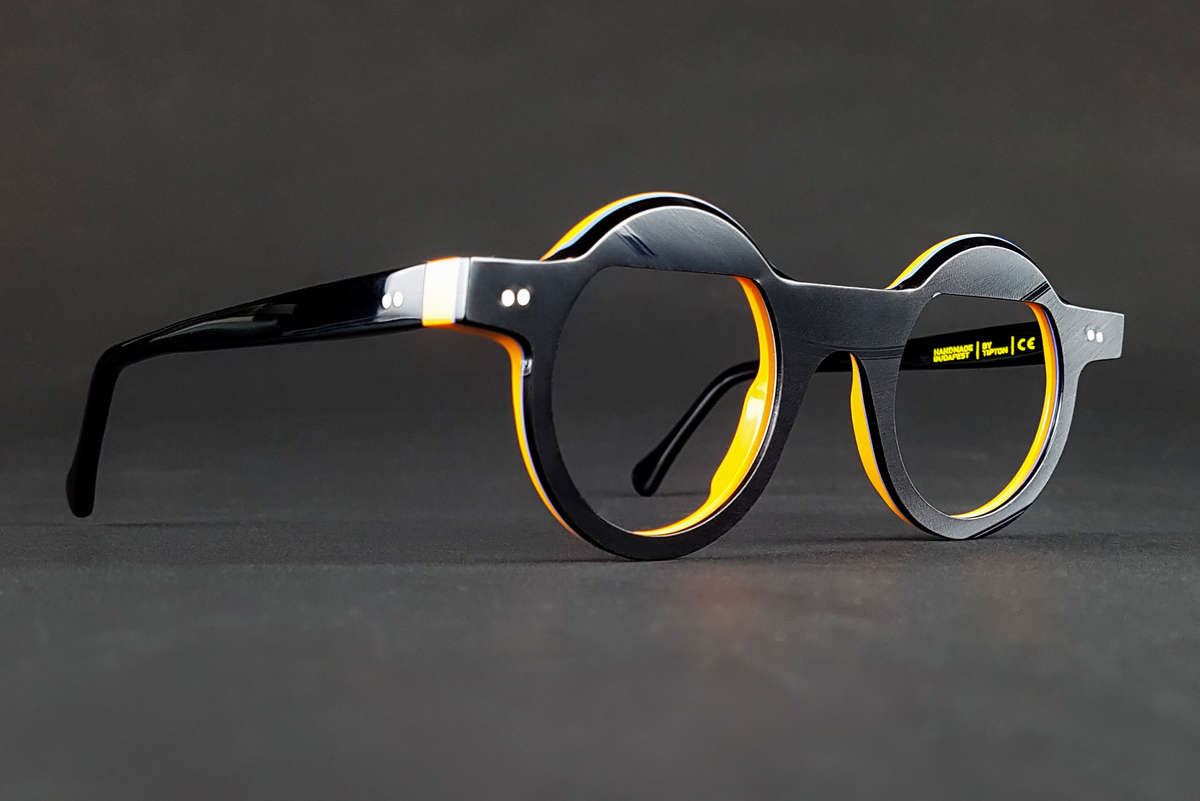 Composed entirely of circles intersected by lines, this enigmatic piece is a work of art that transcends gender.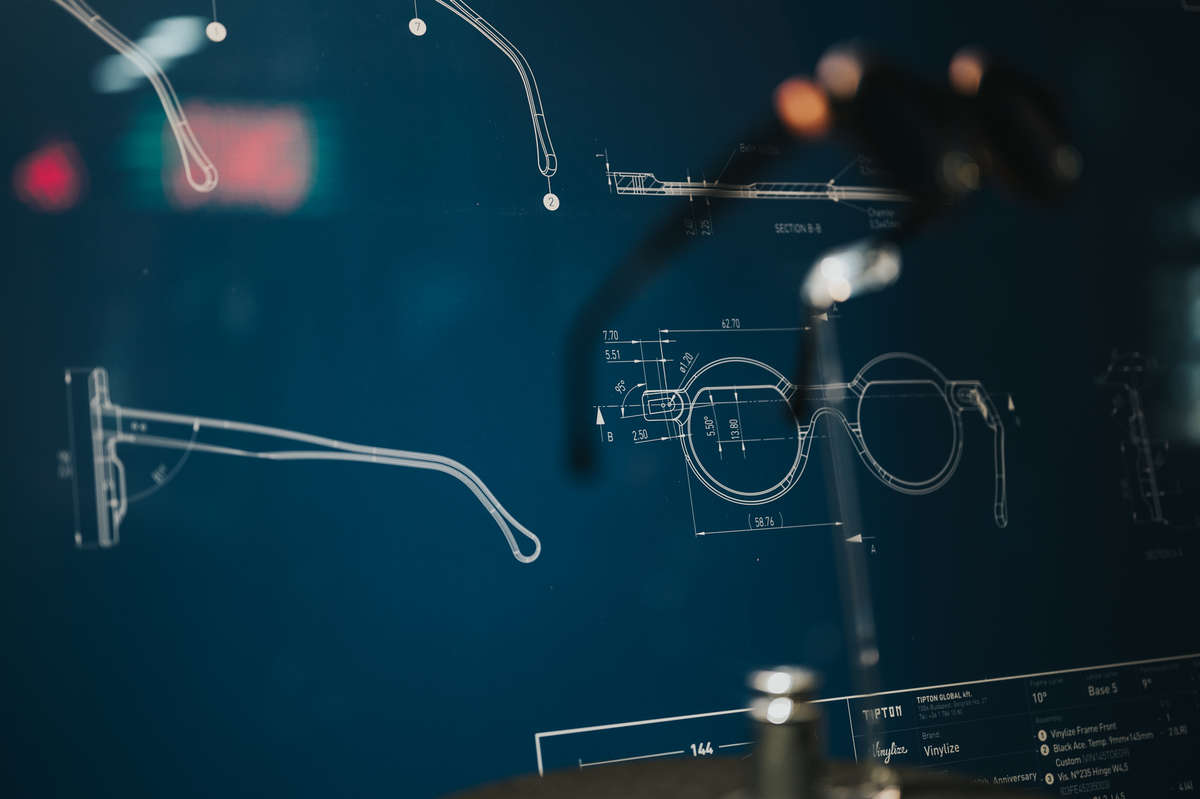 The Bauhaus design school at a glance
In German, Bauhaus literally means "building house." Although its influence is remarkably long-lasting and has permeated every aspect of life from architecture to everyday objects like clocks, furniture and kitchenware, the school only existed between 1919 and 1933.


Much of the Bauhaus' revolutionary impact came from its use of color and shape. Most of its output uses mainly red, blue
and yellow and simple geometric shapes in a style deliberately intended to appeal to audiences anywhere in the world.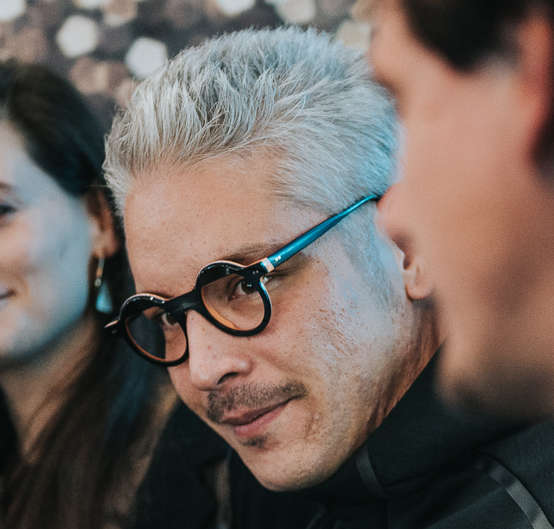 The eyewear – freedom, coherency and wearability
"The fact that no Bauhaus designer ever made frames was liberating for me," Simon says. "Although whatever I designed needed to look 'Bauhausy', this was far from being a straitjacket.
I studied Bauhaus architecture and how they worked with shape and mass. The lines in the frame design and vinyl itself give "order and coherency." Form follows function. "There's no point designing great-looking glasses if they're uncomfortable," he says.