Europe's largest festival commissions Vinylize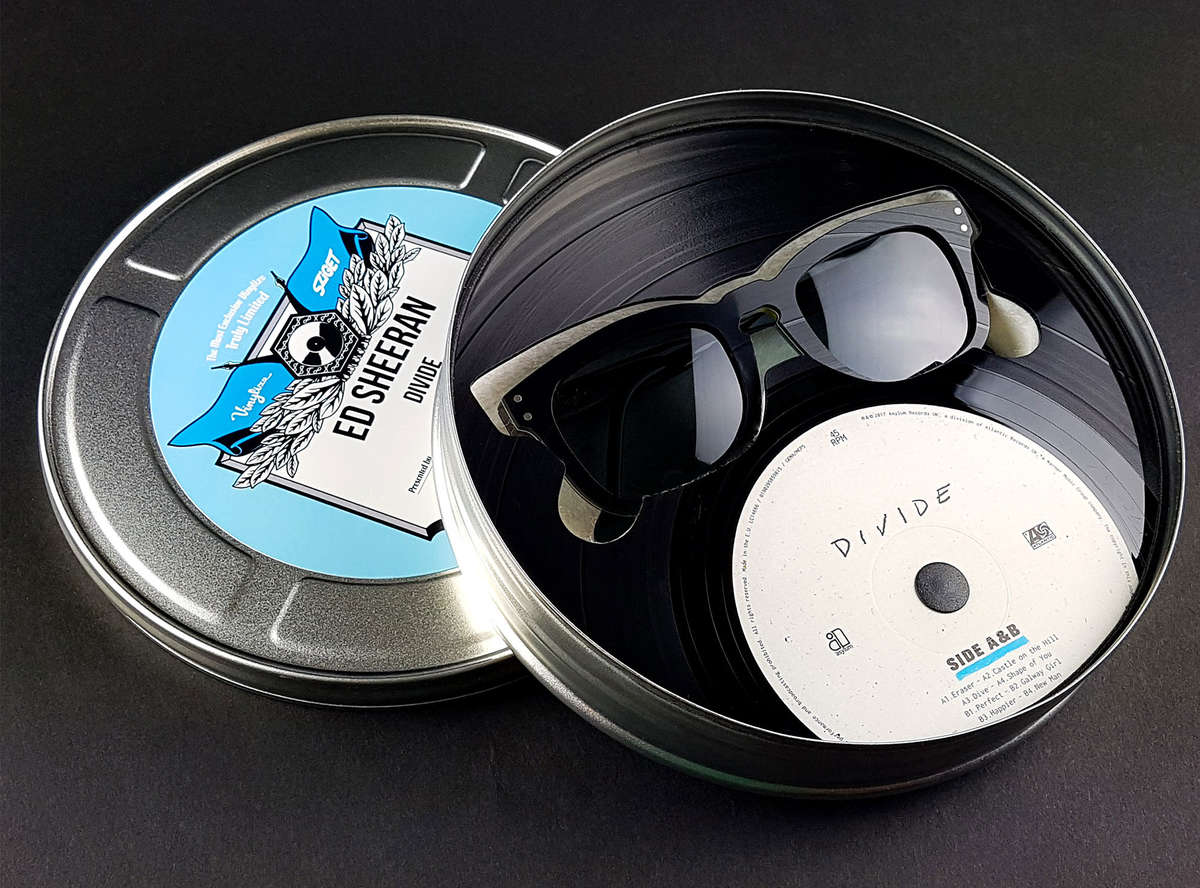 Ed Sheeran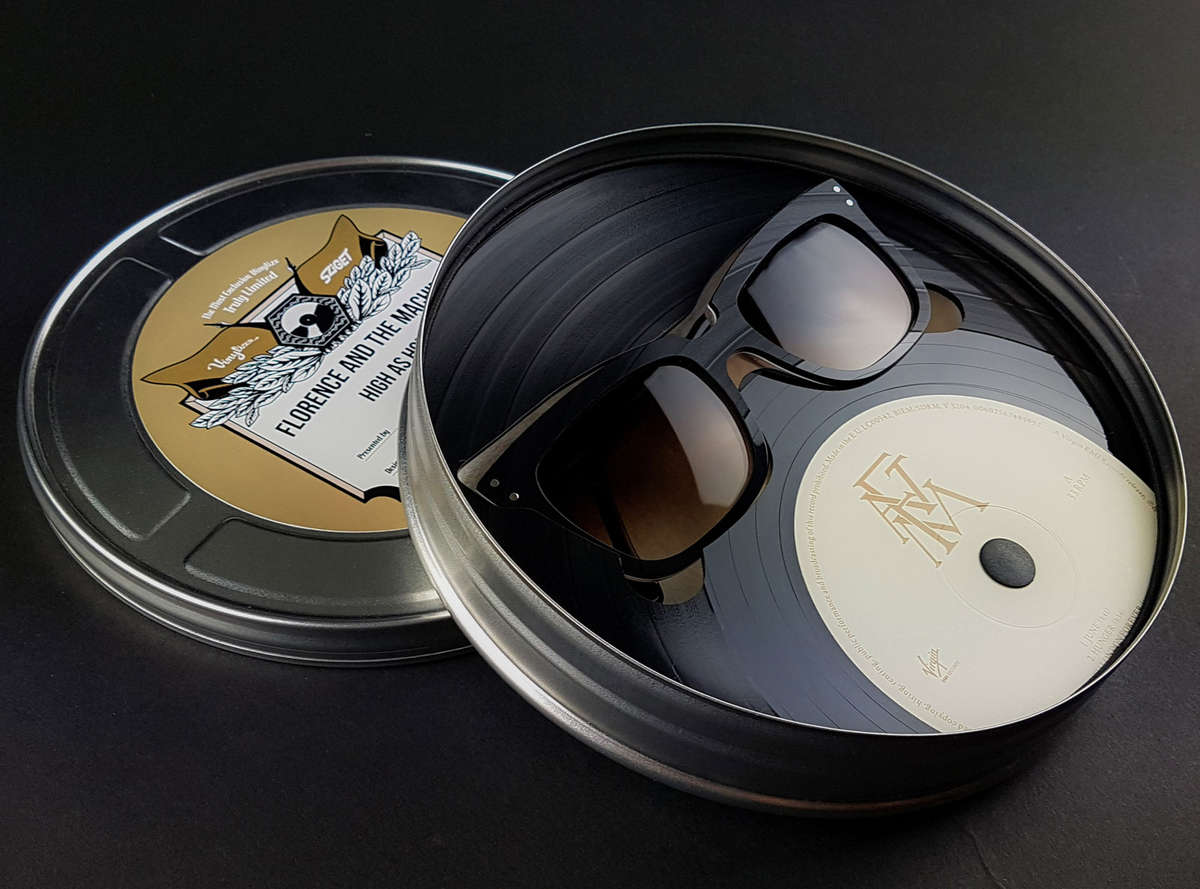 Florence and the Machine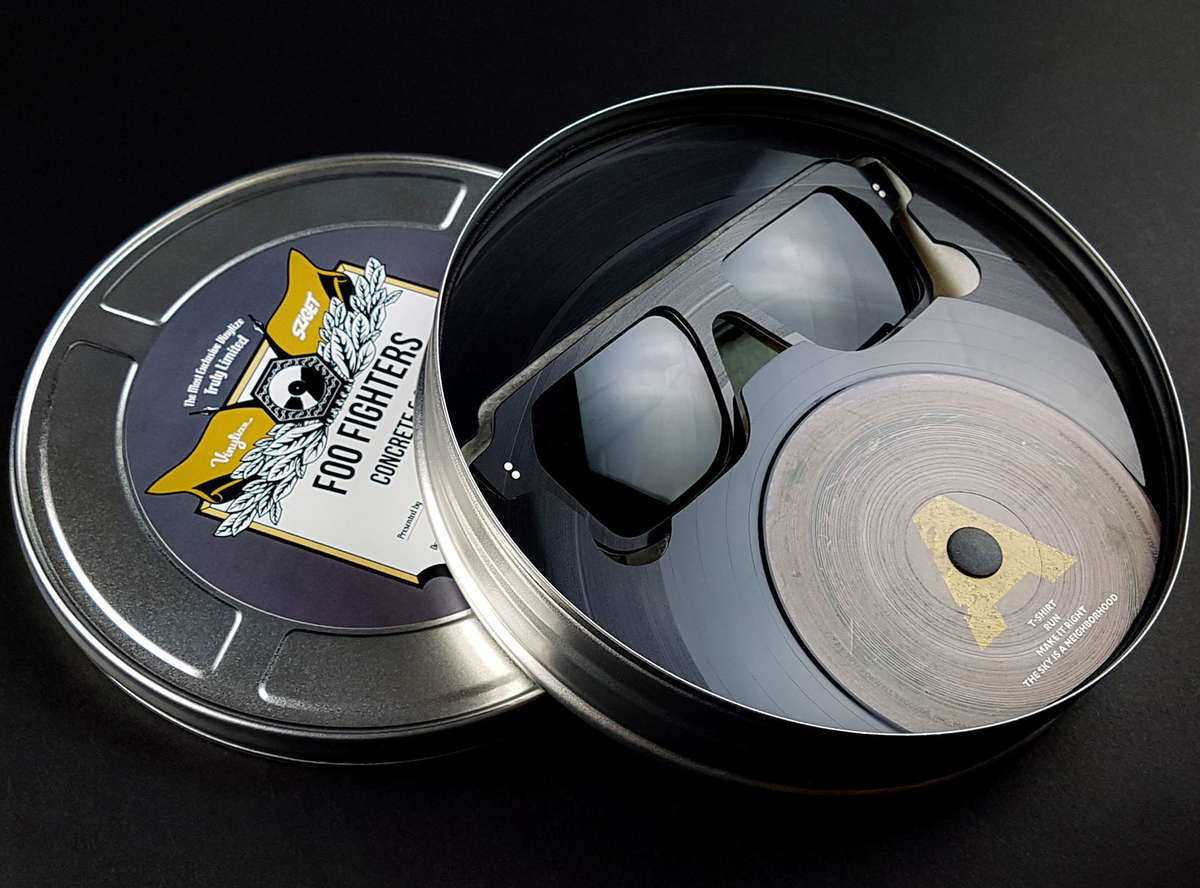 Foo Fighters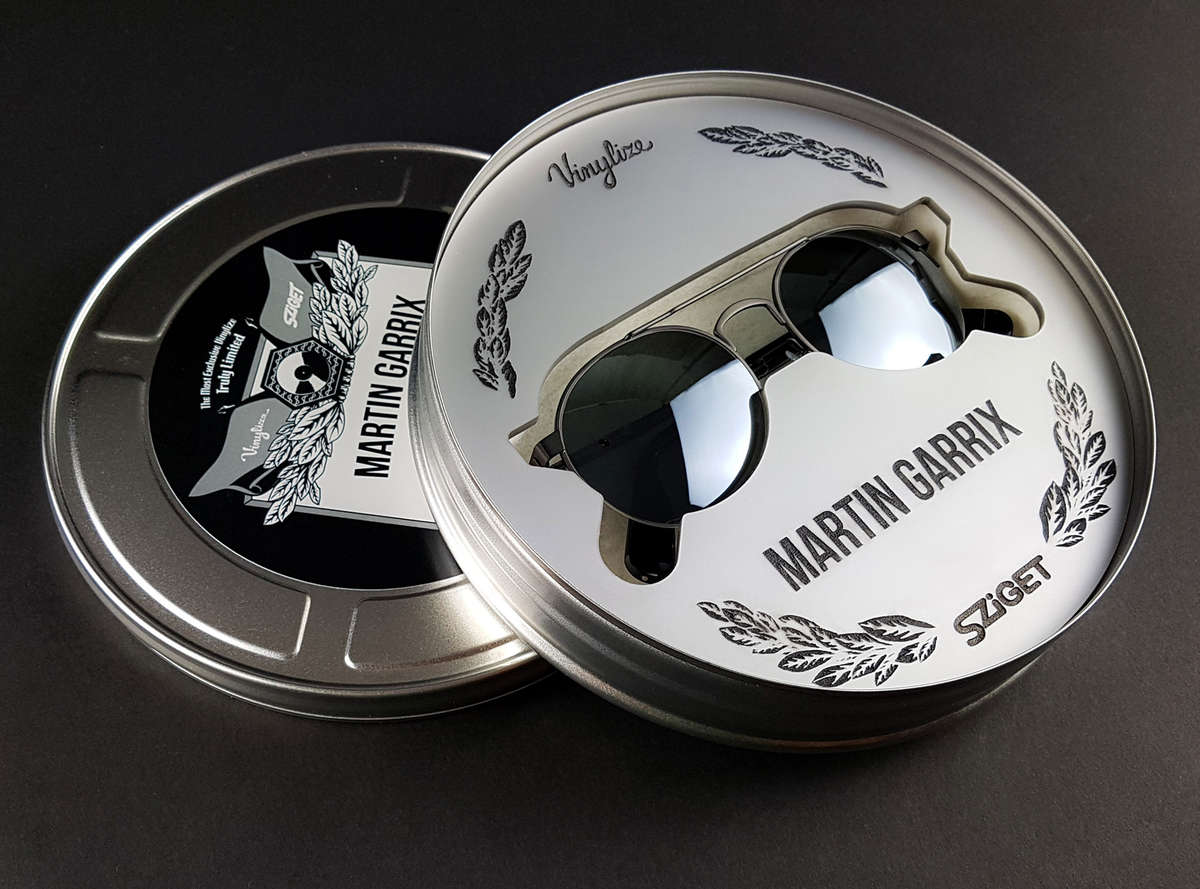 Martin Garrix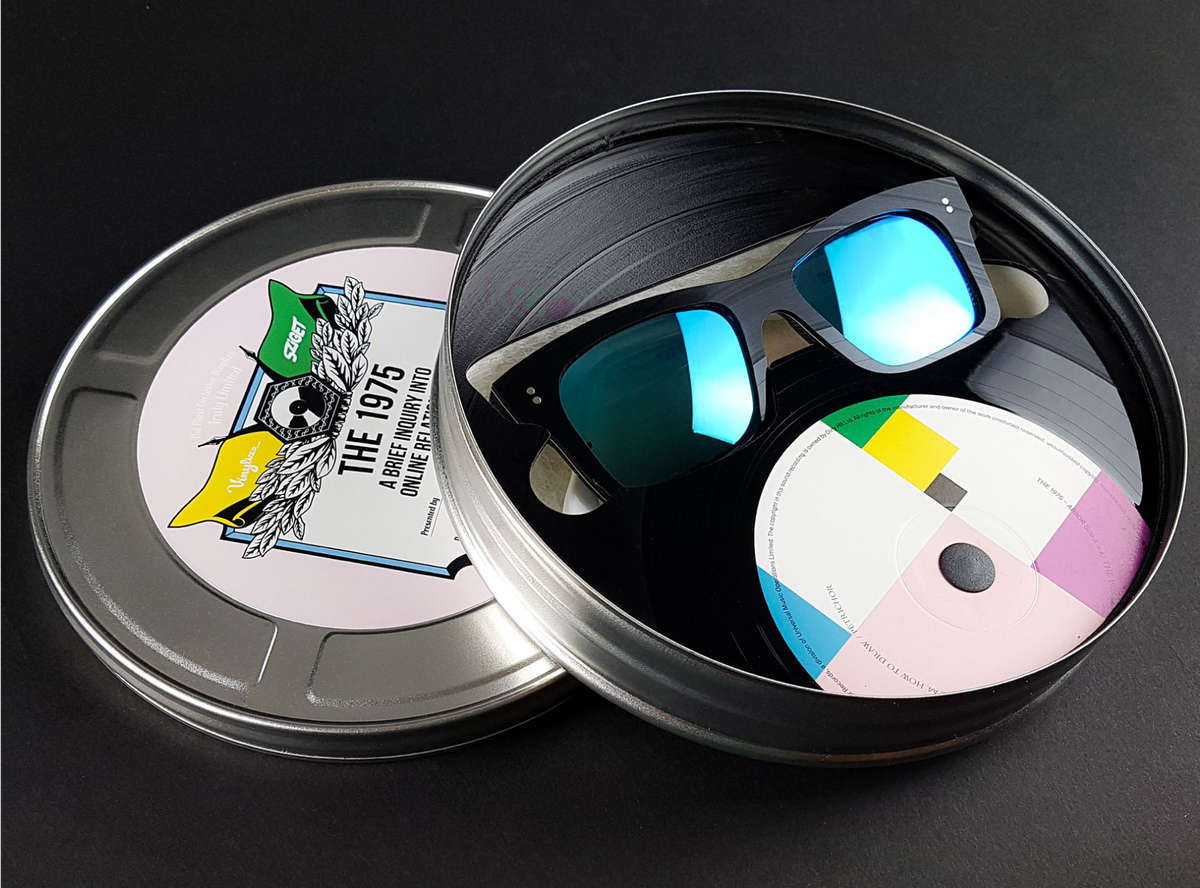 The 1975
For the past five years, Vinylize has been commissioned by the organizers of the Sziget Festival to make special, commemorative sunglasses for the legendary performers headlining the event.

This year Vinylize designs and makes seven different styles of sunglasses as a gesture of thanks to the performers from Sziget's organizers. Each pair of glasses has the performer's name on the frame and is housed in a stylish, vinyl-lined metal presentation case with a certificate of authenticity.

From its humble beginnings as a student festival back in 1993, Sziget has grown into one of Europe's largest and most popular music and cultural festivals. It now takes over the whole of Óbudai-sziget - Old Buda Island - a funky 266-acre island in the Danube. Over 1,000 performances happen each year. The festival clocked 564,000 visitors last year.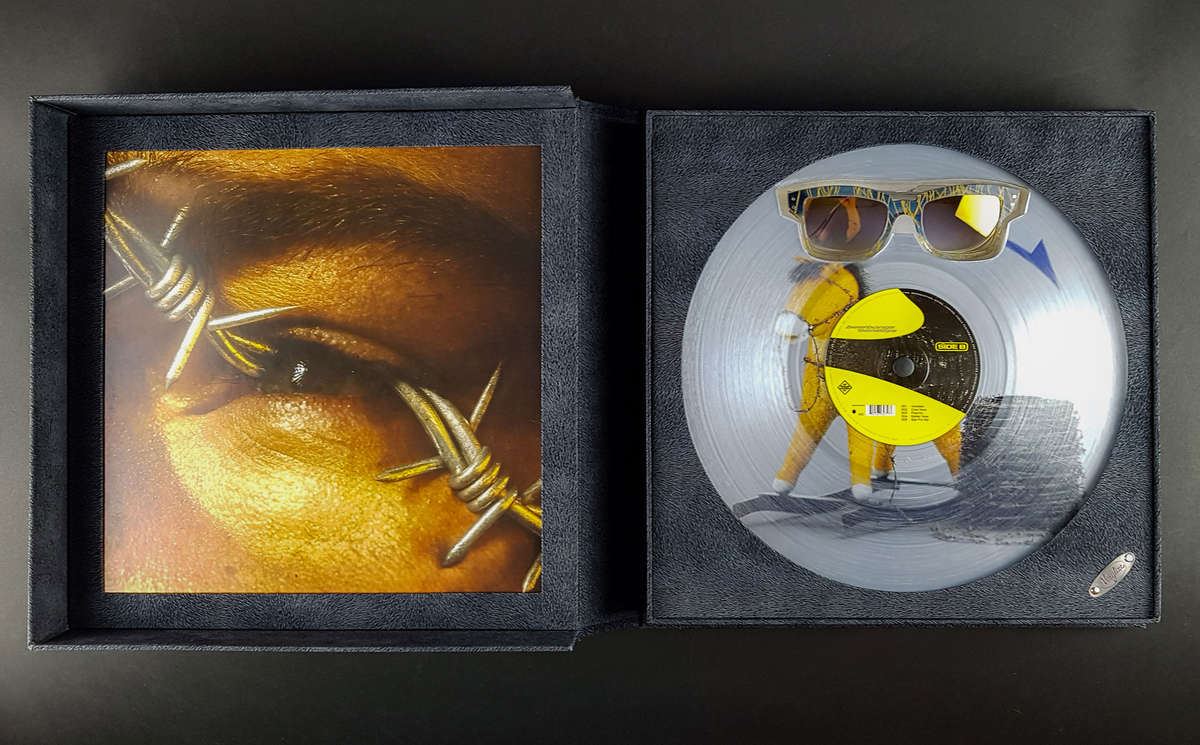 Music makes a perfect fit
Vinylize was first commissioned to make sunglasses for Sziget headliners after Zack Tipton, co-founder of the brand, had lunch with Károly Gerendai, the visionary who built Sziget into what it is today. Gerendai appreciated the fit between Vinylize and Sziget instantly. After he sold 70% of his stake in the festival in 2018 to a US-based private equity firm, the new organizers saw the value of continuing to work with Vinylize and the relationship continues.

This year, Vinylize has created unique sunglasses for Ed Sheeran, Dave Grohl (Foo Fighters), Matthew Healy (The 1975), Florence Welch (Florence and the Machine), Post Malone, Tyler Joseph and Josh Dun (Twenty One Pilots) and DJ Martin Garrix. Zack and his team will be presenting the glasses to the stars and customizing backstage at the event.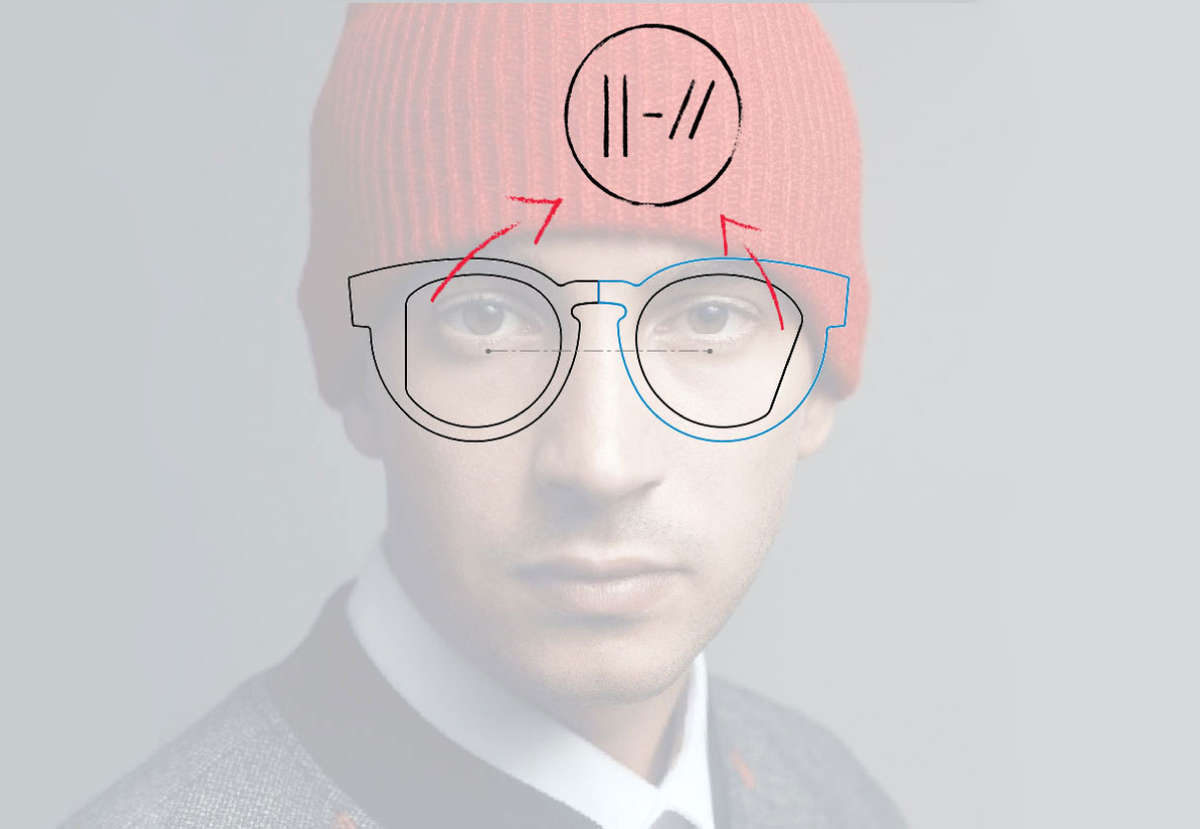 Tyler Joseph's frame sketch by Claude Boulay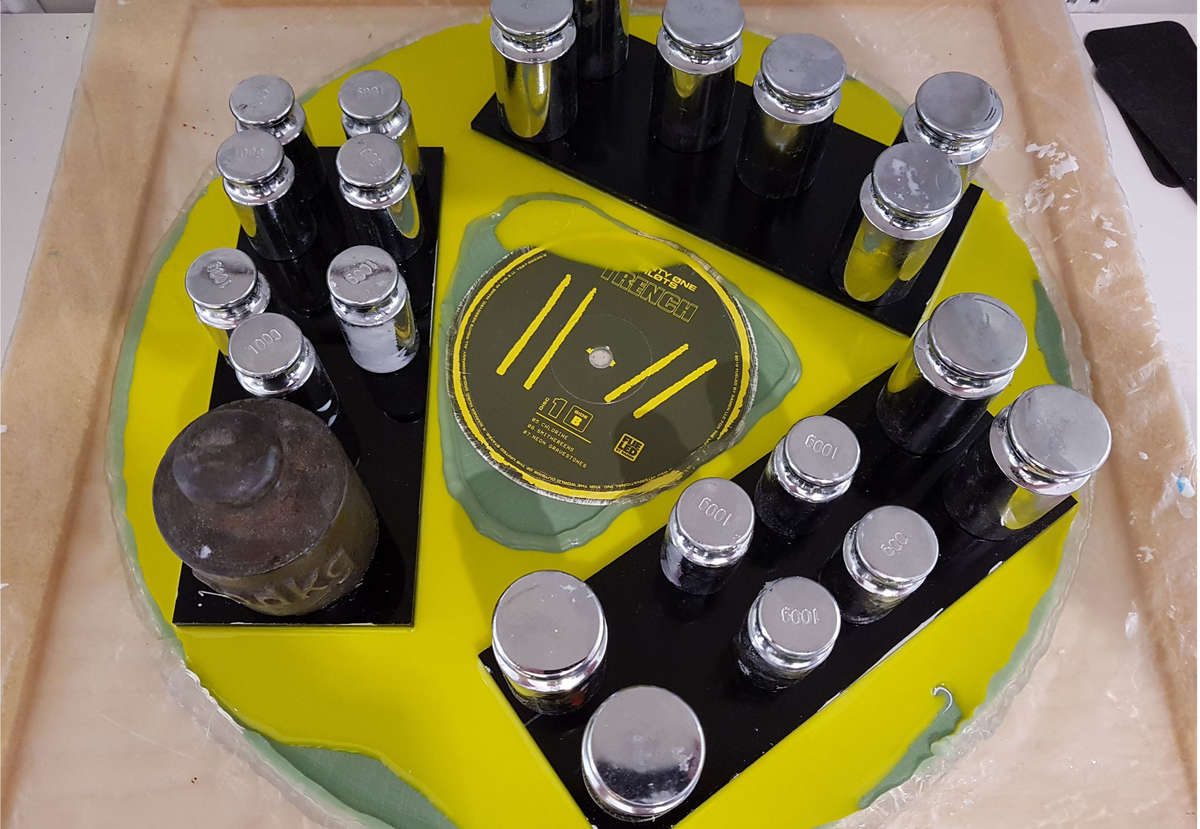 Yellow adhesive was used to match the color of the logo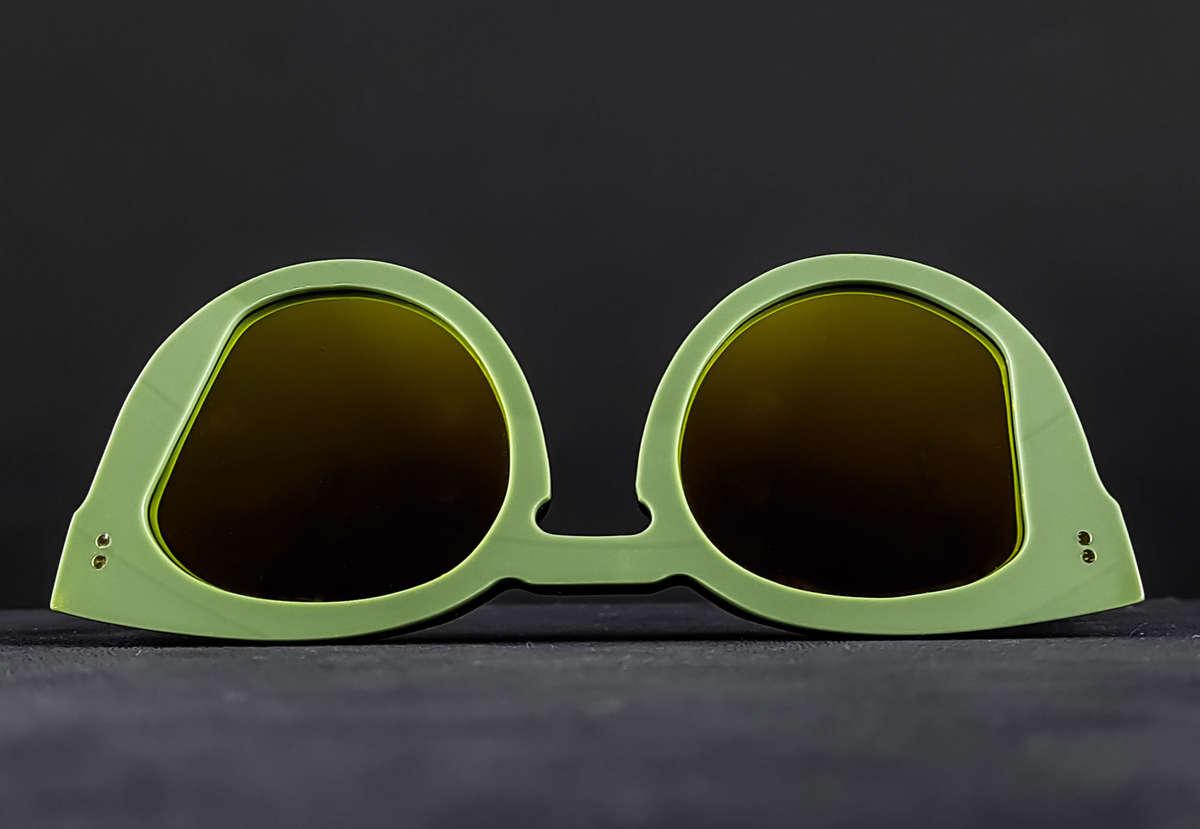 The finished 21 Pilots Vinylize frame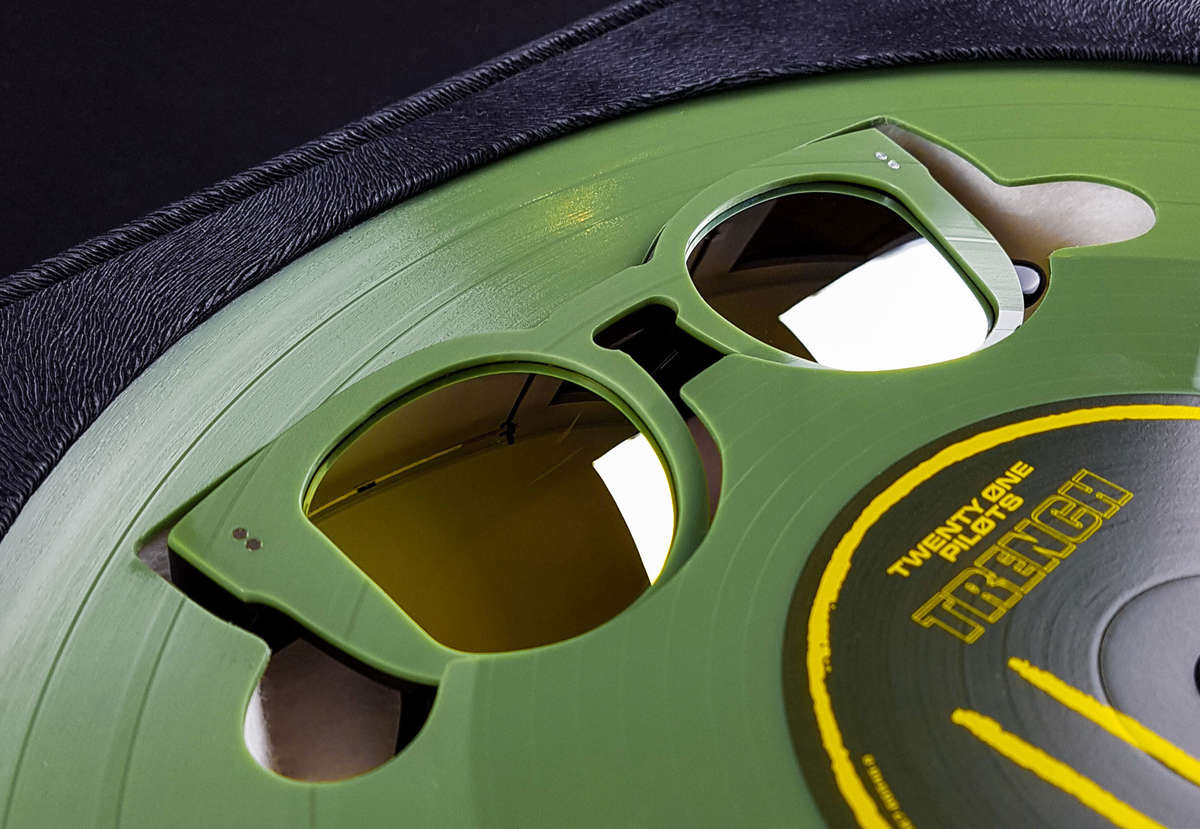 The finished frame housed in its vinyl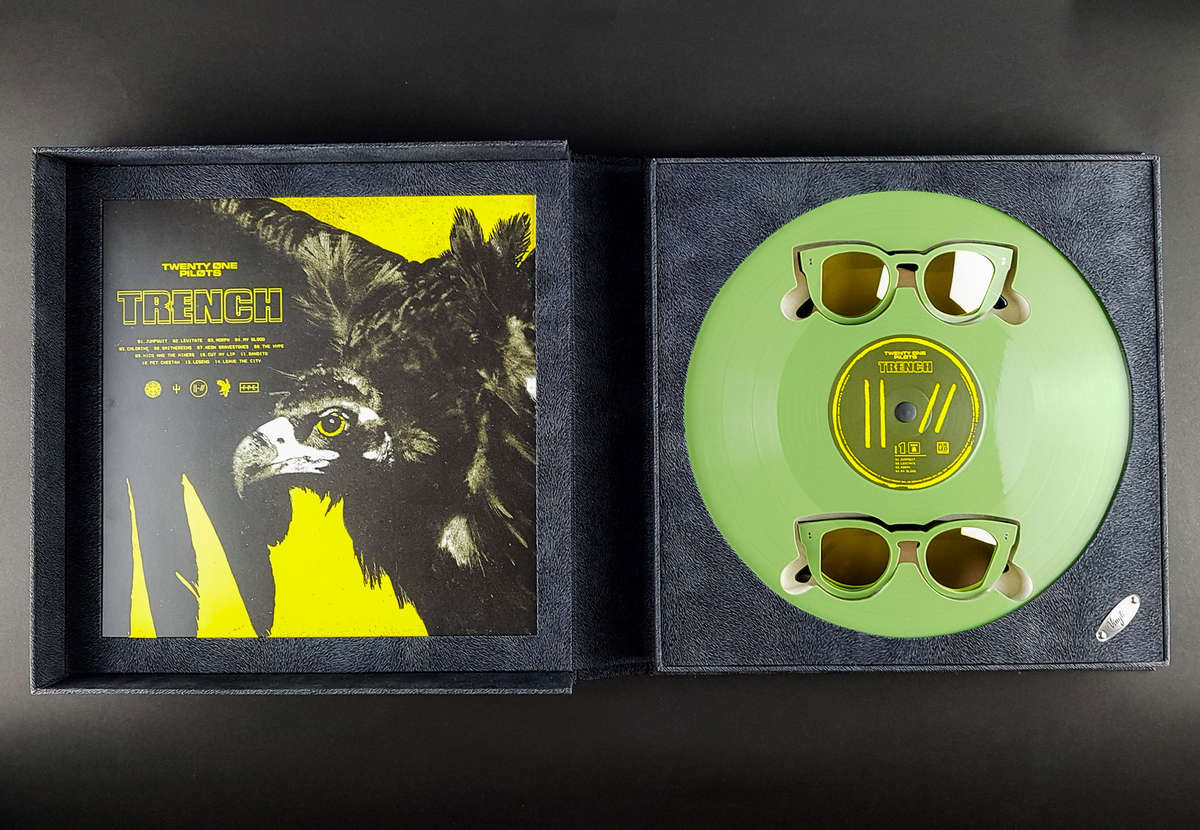 One Vinylize frame for each of them
Designing each pair of sunglasses is a real challenge. They have to reflect the individual identity of the performer. "As you can imagine, the sunglasses we create for Ed Sheeran have to be very different from those we make for The 1975'slead man," Zack says. "Apart from the honor of being invited to make the glasses in the first place, we get ideas we can later roll out to other frames."

Vinylize arrives at Sziget the day before the festival begins and pack up on the last day. "We design and pre-make the sunglasses and take our buffing wheel, thermal equipment to form the frame to the performer's face and sandpaper for the final touches. Much as we'd love it if the performers dropped into our store for fittings, we work from photographs. 90% of the time our frames fit pretty well, and we just need some minor adjustments."

What vinyl is used for the frame? "We've used the artists' own – except from what we make for Martin Garrix because he's a DJ. It makes the whole thing more meaningful."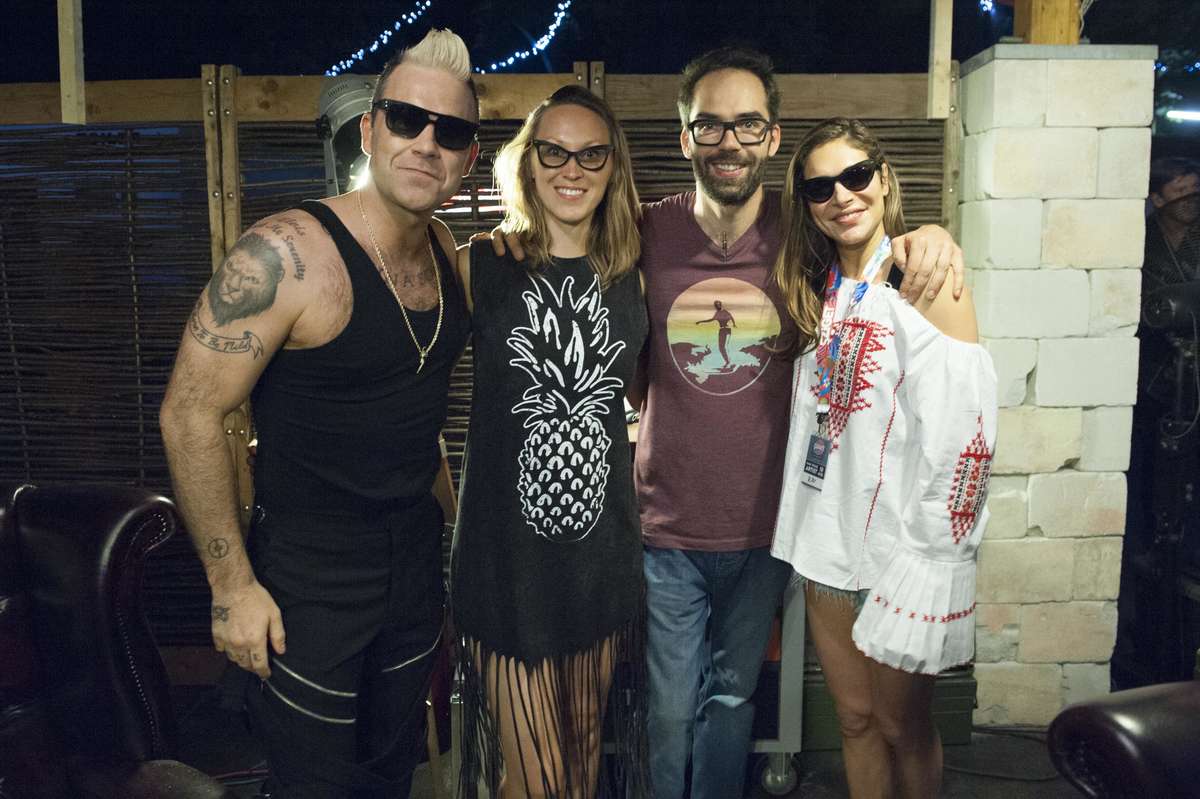 Secrets of the headliners
Each headliner's individual style inspires the design of the sunglasses. "If a musician has a nondescript, conservative style, it's difficult to change their look. But if they're more outlandish, let's say, we can design something really memorable. This is what we did for Rihanna when she was at Sziget in 2016. We made a really complicated frame with gold details and an ultra-fashionable shape that turned out really glam."

Which are the frames Zack is most proud of from the past five years? "I love all of them. But Robbie Williams' turned out really well. Funnily enough, they only look good on him. He has a surprisingly big nose. Robbie was at Sziget in 2015. He loved the glasses we made for him. He's a really nice guy. Most of the performers we make glasses for at Sziget are like that."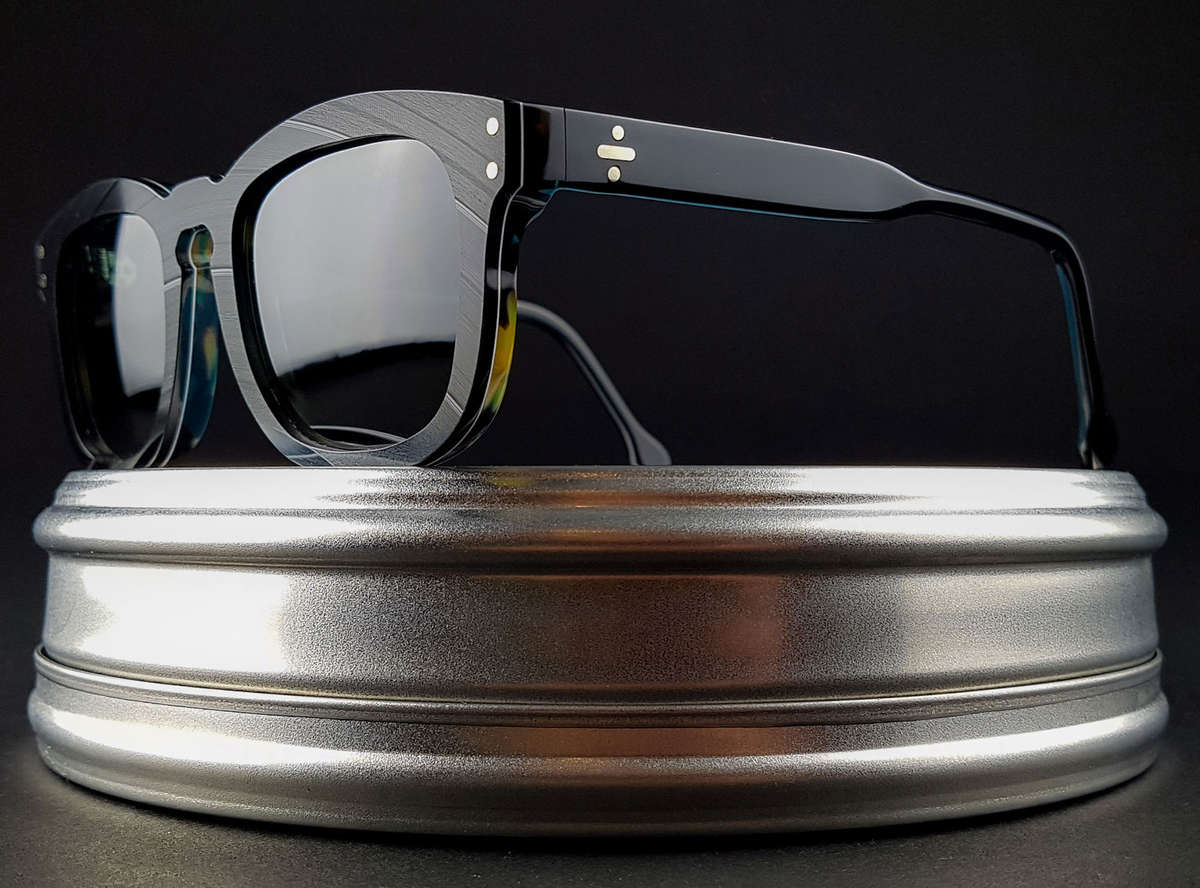 Ed Sheeran's Divide album is reflected in the hinge rivets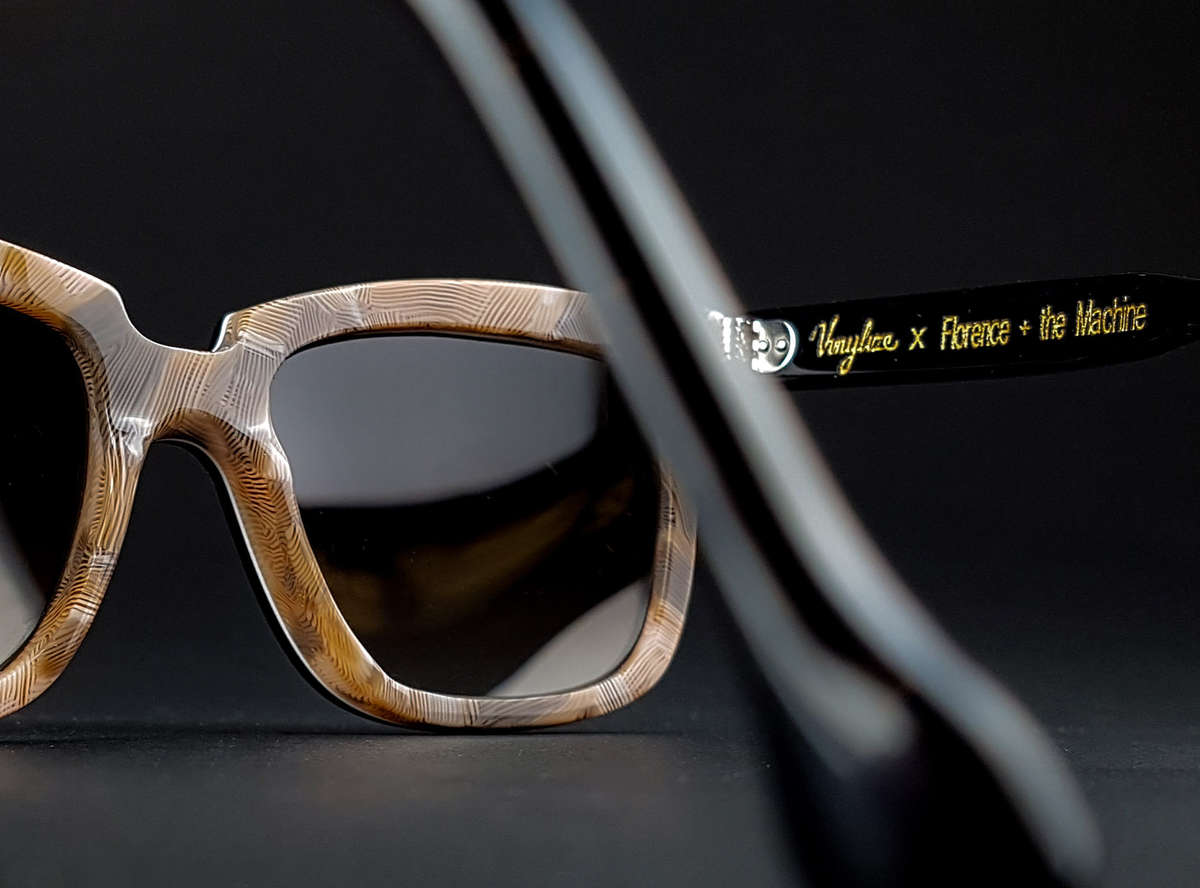 Florence Welch's custom engraved temples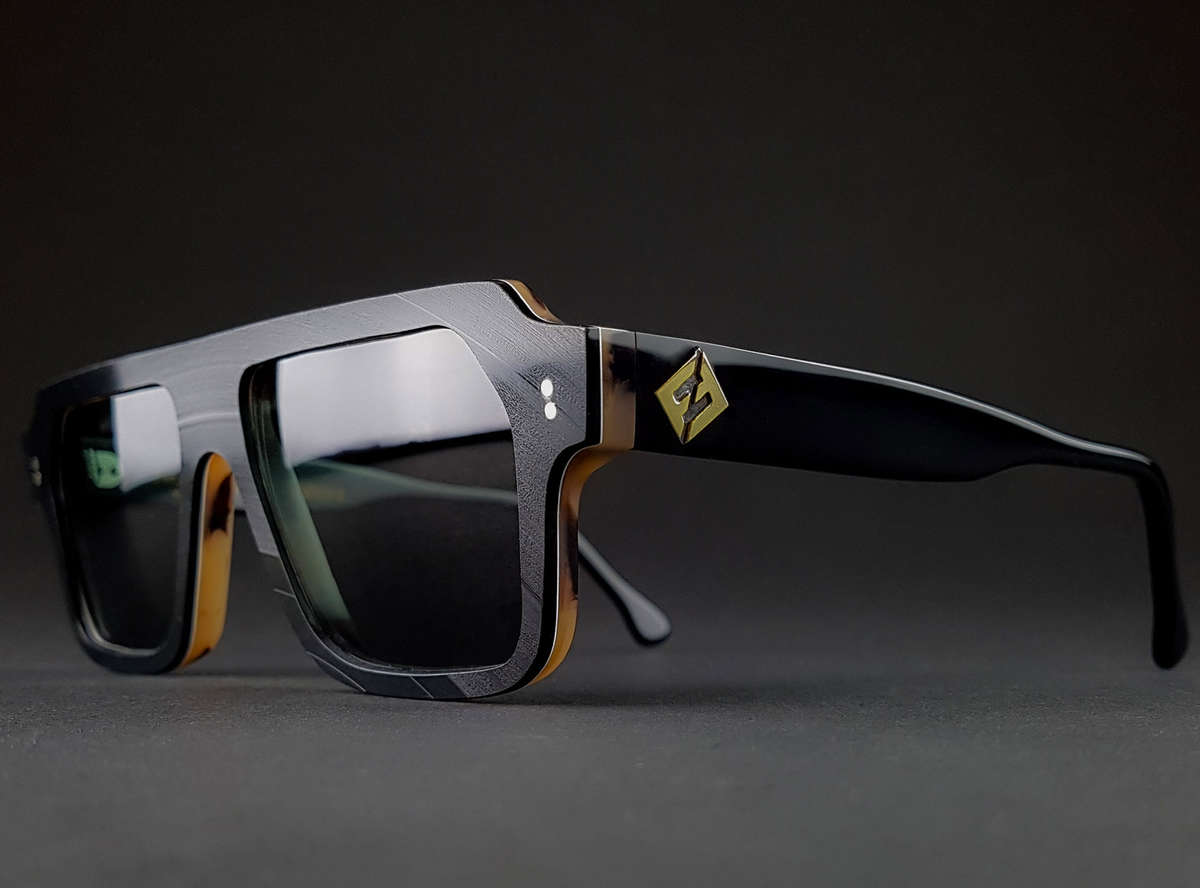 A gold Foo Fighters logo decorates David Grohl's frame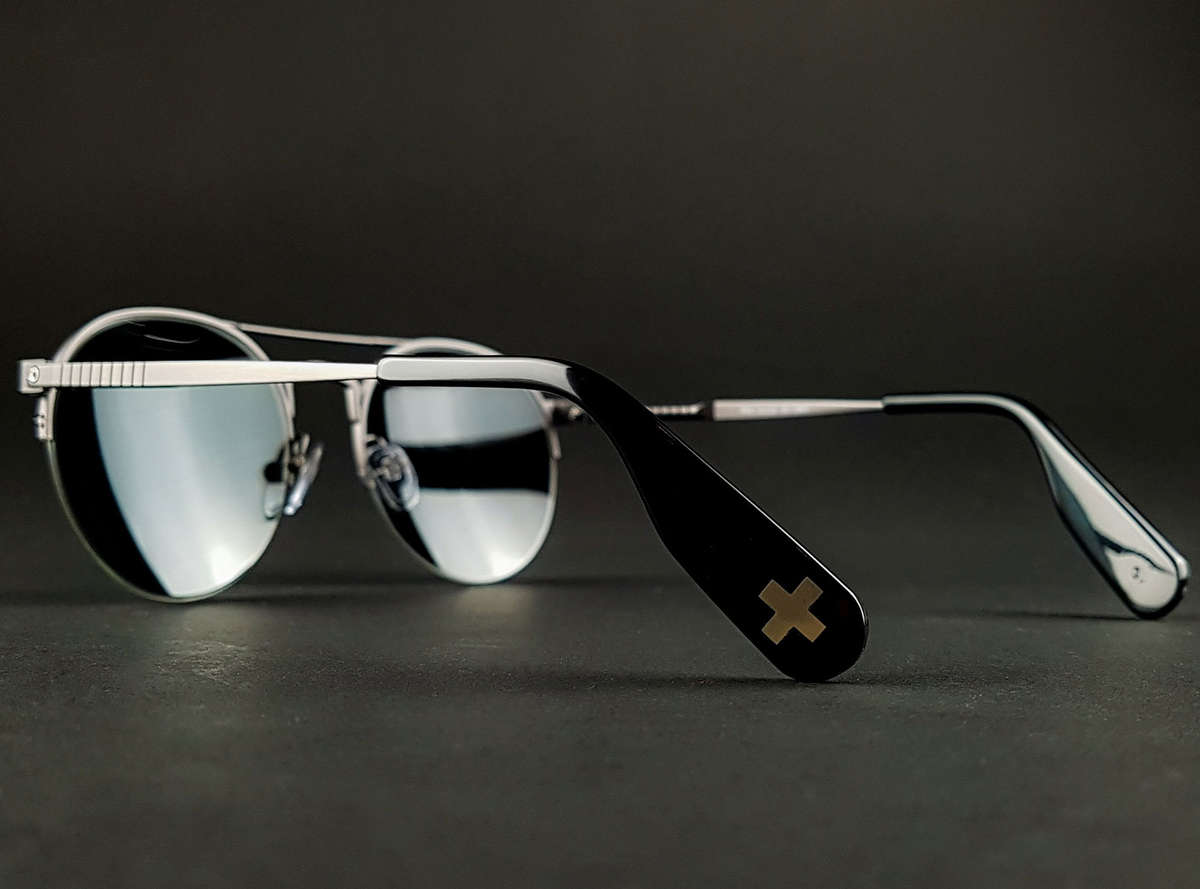 Martin Garrix's temple tips feature his logo in silver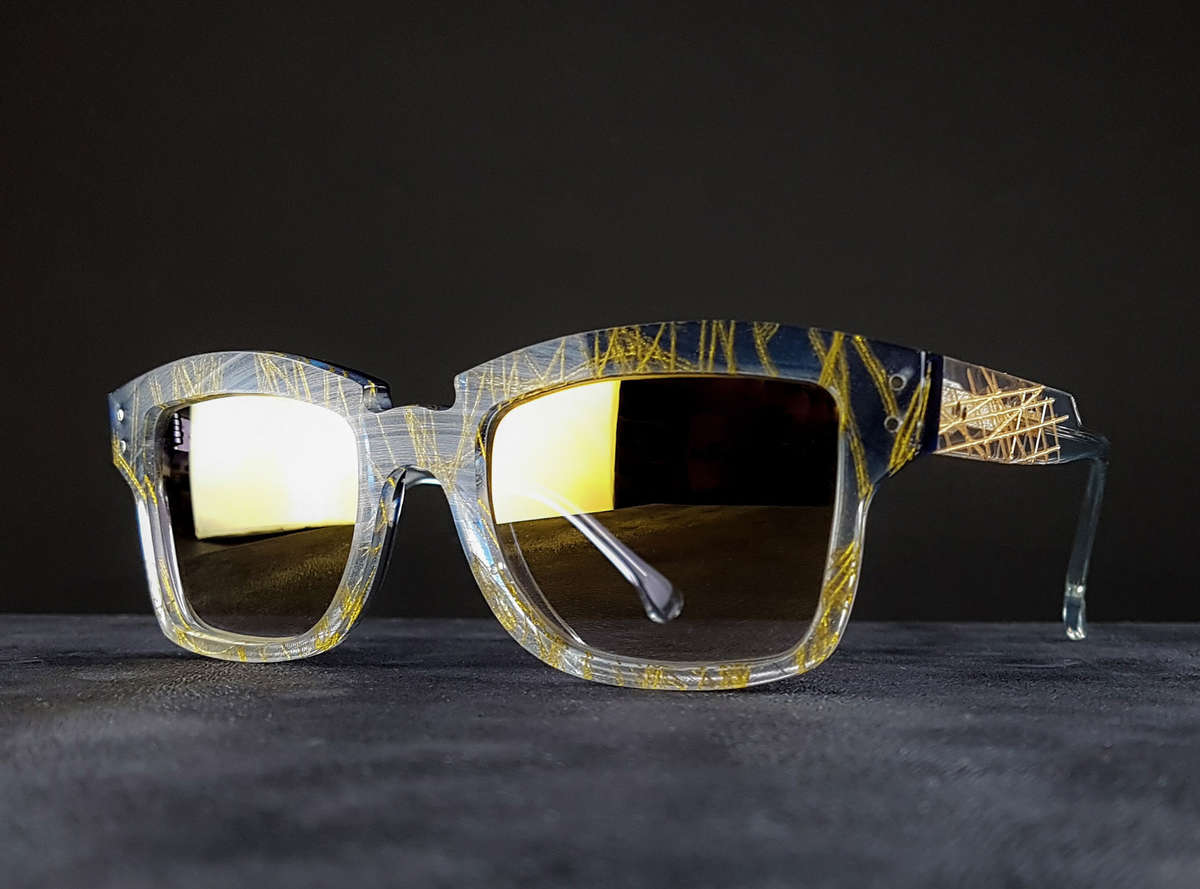 Post Malone's crystal vinyl is underlayed with gold thread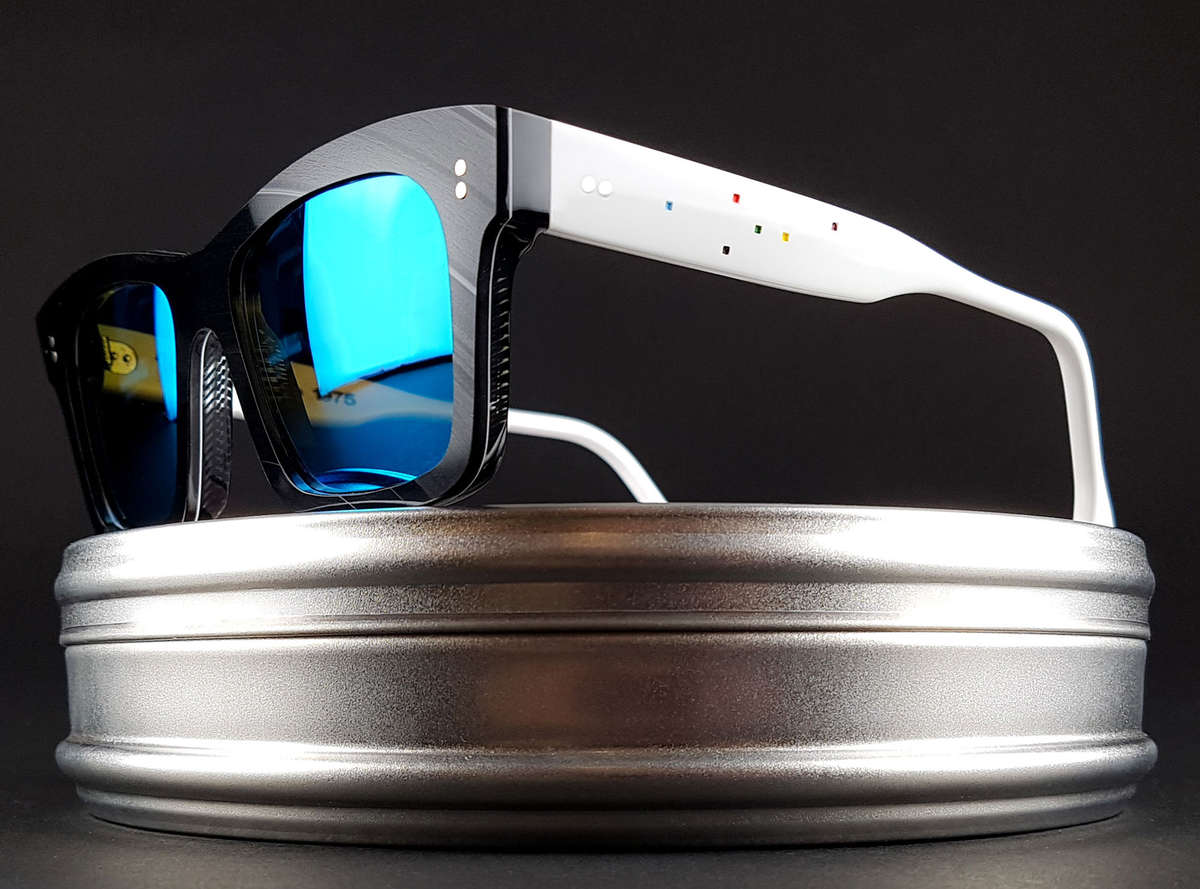 Mathews Healy's temples reflect the sleeve design of "A brief inquiry into online relationships"
As music fans, Zack and his team are in their element at Sziget. Is there an act he's particularly looking forward to seeing live? "I started my career in Seattle where Dave Grohl kicked things off with Nirvana so I'm excited about the Foo Fighters. Rapper Macklemore is also from Seattle so that's cool. Apart from those two, I'll be checking out some of the lesser-known bands. This is great time to see them, when they're somehow more golden."
Customize your frame
If you're in Budapest for Sziget and exploring the city, we'd love to see you at the Vinylize store at 20 Irányi utca in the centre of the city. After you've heard and seen the music for a few days, wouldn't it be cool to go home wearing some?
Visit the Vinylize Showroom