Another Shot In The Dark
You'd be forgiven to assume that iron or copper was Australia's premier export. No
doubt, the land down under teems with raw materials freshly hauled from the
murk, but the country's most prized jewel is another sort of rock — AC/DC. The
band has sold over 125 million records, outpacing Rock and Roll legends The
Rolling Stones and U2, and modern exports Drake and Justin Bieber.
View the product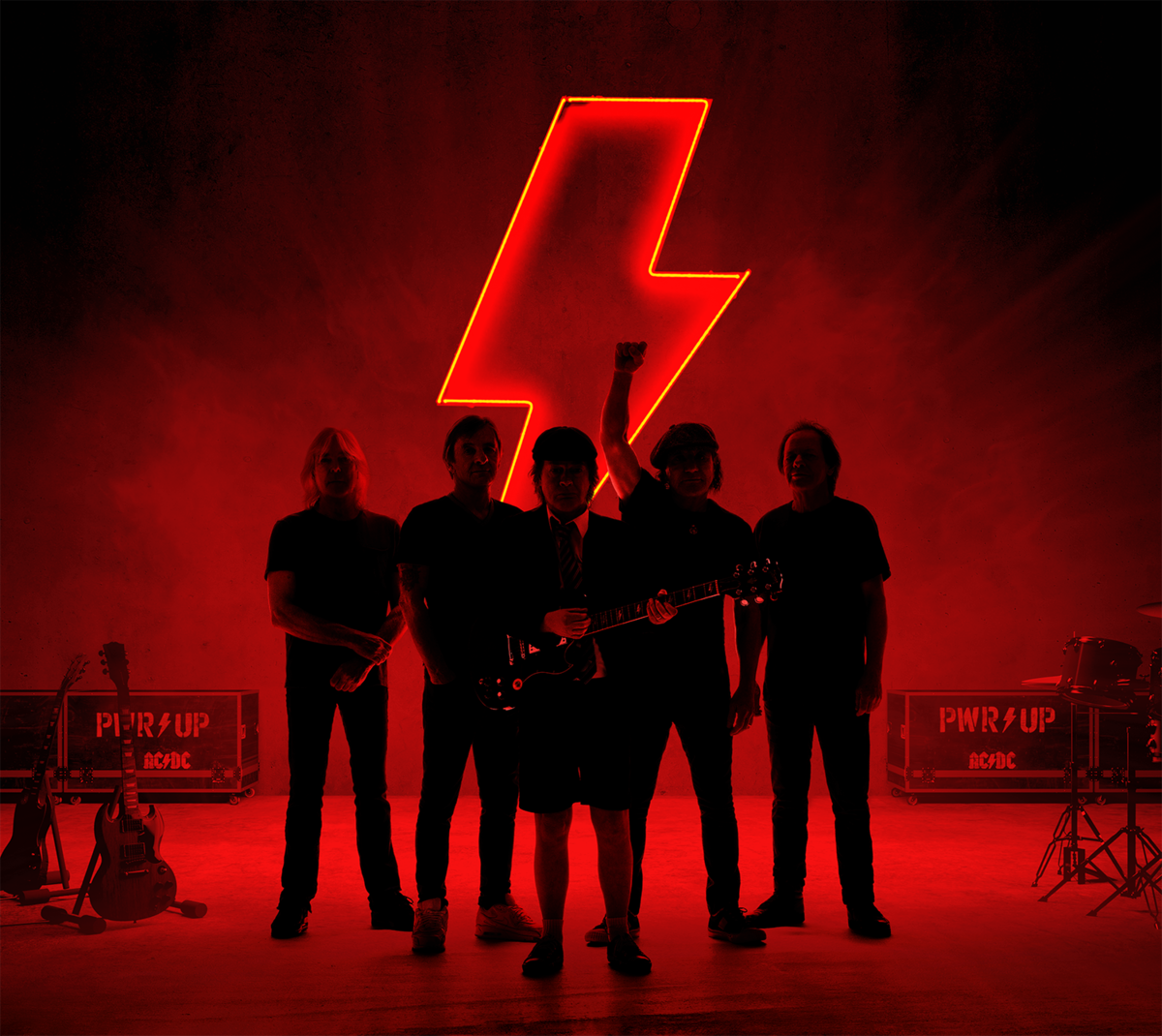 The band is the definition of an outlier. Alcohol, death, and murder plots haven't
stopped them. With the release of the band's new album PWR/UP on November 16th, we look back on how they've triumphed when so many other bands have disappeared.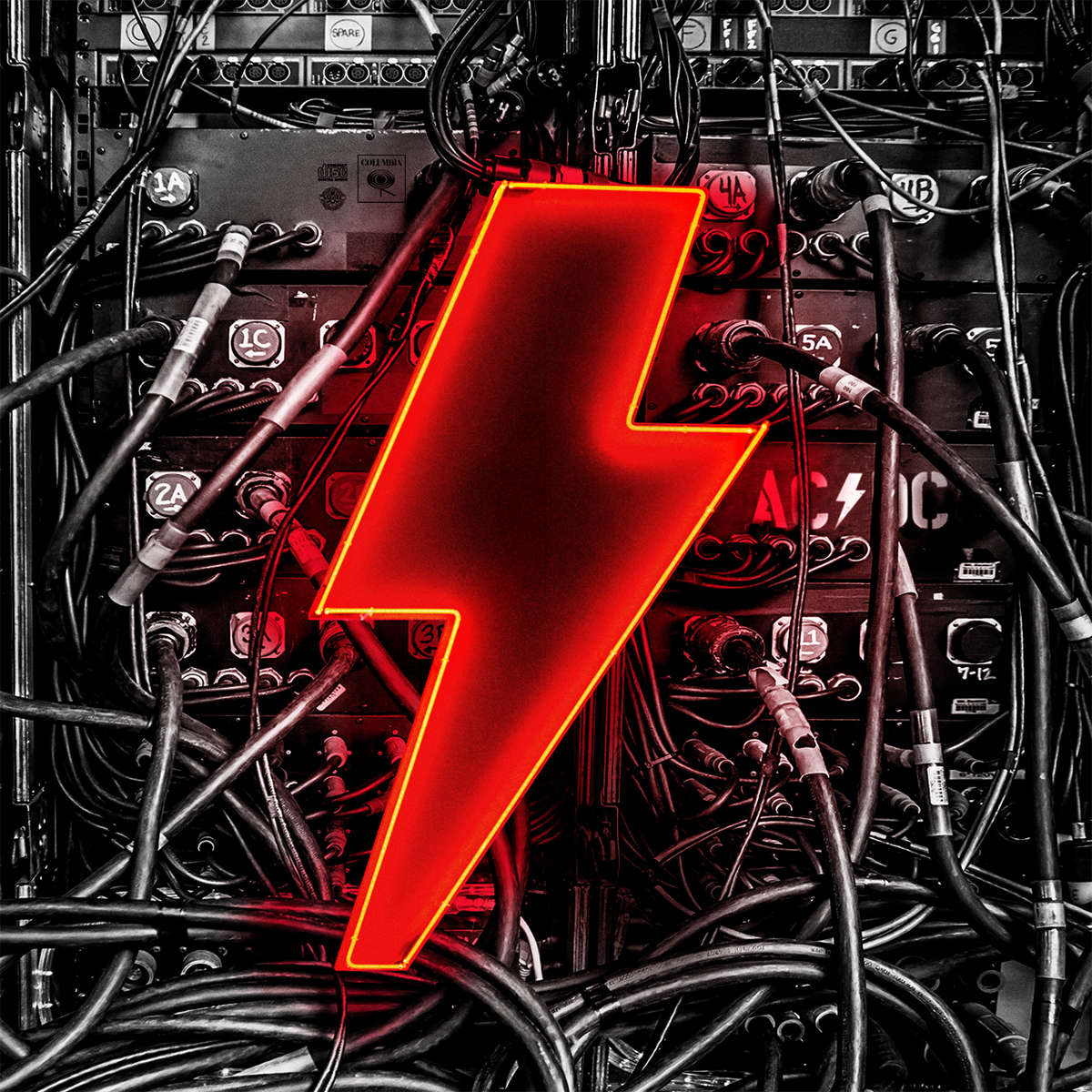 You can't talk about AC/DC without talking about the Youngs. Angus and Malcolm Young were born in Glasgow. We're not talking Hillhead or Shawlands with those
pristine shop facades and renovated cathedrals. The Young family had a tenement
apartment in Cranhill, an inner-city housing scheme that tossed the unemployed
and the riffraff out behind the shoe factories. Think of it as a human composting project, the outcome of which was boozers and razor gangs and absolutely zero sunshine.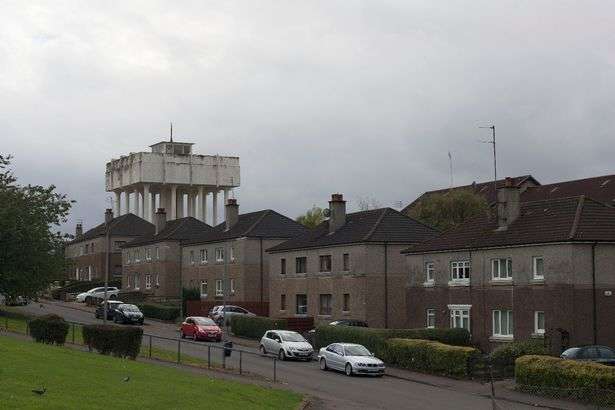 In 1963, Mr. and Mrs. Young had had enough; they paid a meager twenty pounds to
ship themselves and their ten children to Australia. Turns out, the family swapped the
UK's Big Freeze
for perma-heat, and while North Queensland was no Cranhill, the kids, like any upstanding Scottish clan, learned quickly to stick together.
The glue that kept the Youngs together was music. In the 1970s Rock and Roll swept through the back-alley pubs and clubs like a Medieval plague, and the Young boys were possessed by that freakish dancing fever. The oldest, Margeret,
bought them LPs that they consumed like TimTams. Within a few years of living
in Queensland, their brother George was in a band of his own,
The Easybeats
. Witnessing the sort of attention that came with a guitar inspired Angus and Malcolm to jam in the family's single car garage. A few years after high school, they had started AC/DC.
"As a kid, I was never one for the tennis racket. I was more interested in getting my fingers round the guitar neck, because when I was little - I'm little now, but I was 'little' little - getting a hand around the neck was a big thing. That was the hardest part."
-Angus Young
The Young brothers were short, a knuckle over five feet, partly due, at least
according to the family,
to the lead pipes that ferried potable water in Cranhill. What they lacked in size, however, they made up for in pure unadulterated fun. The rock bands at the time dug into the satanic and the strange because horrifying the Aussie Catholics awarded primo street cred. The Youngs found that they could skirt the hardcore facade and stick to the good stuff, the music, without losing their fans.
True, some critics deem AC/DC simple and redundant, one long and calculated guitar riff lasting four decades. What these detractors seem to forget is
that Rock isn't a quest for complexity. As Angus Young
said himself
, they are "a rock and roll band, nothing more, nothing less."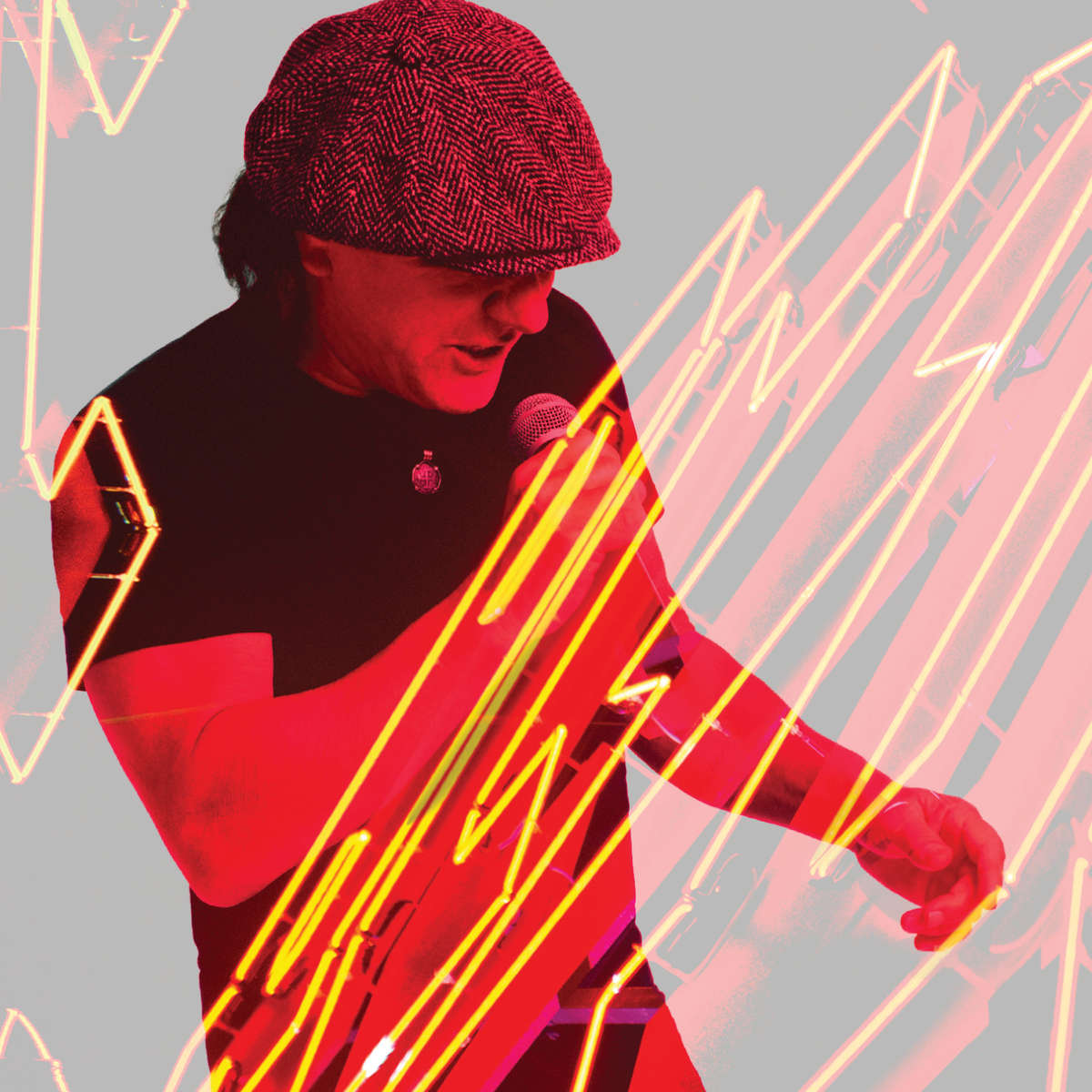 Brian Johnson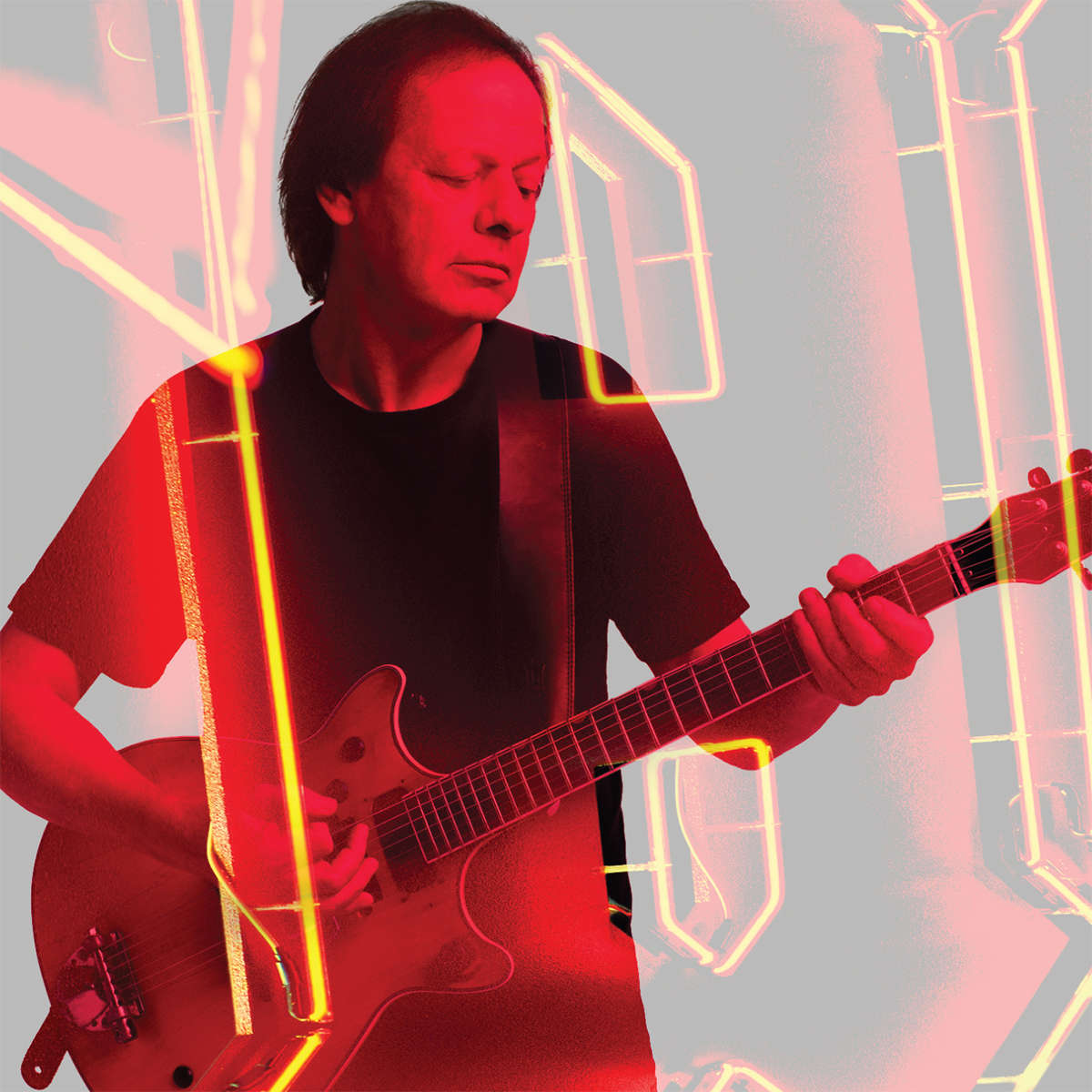 Stevie Young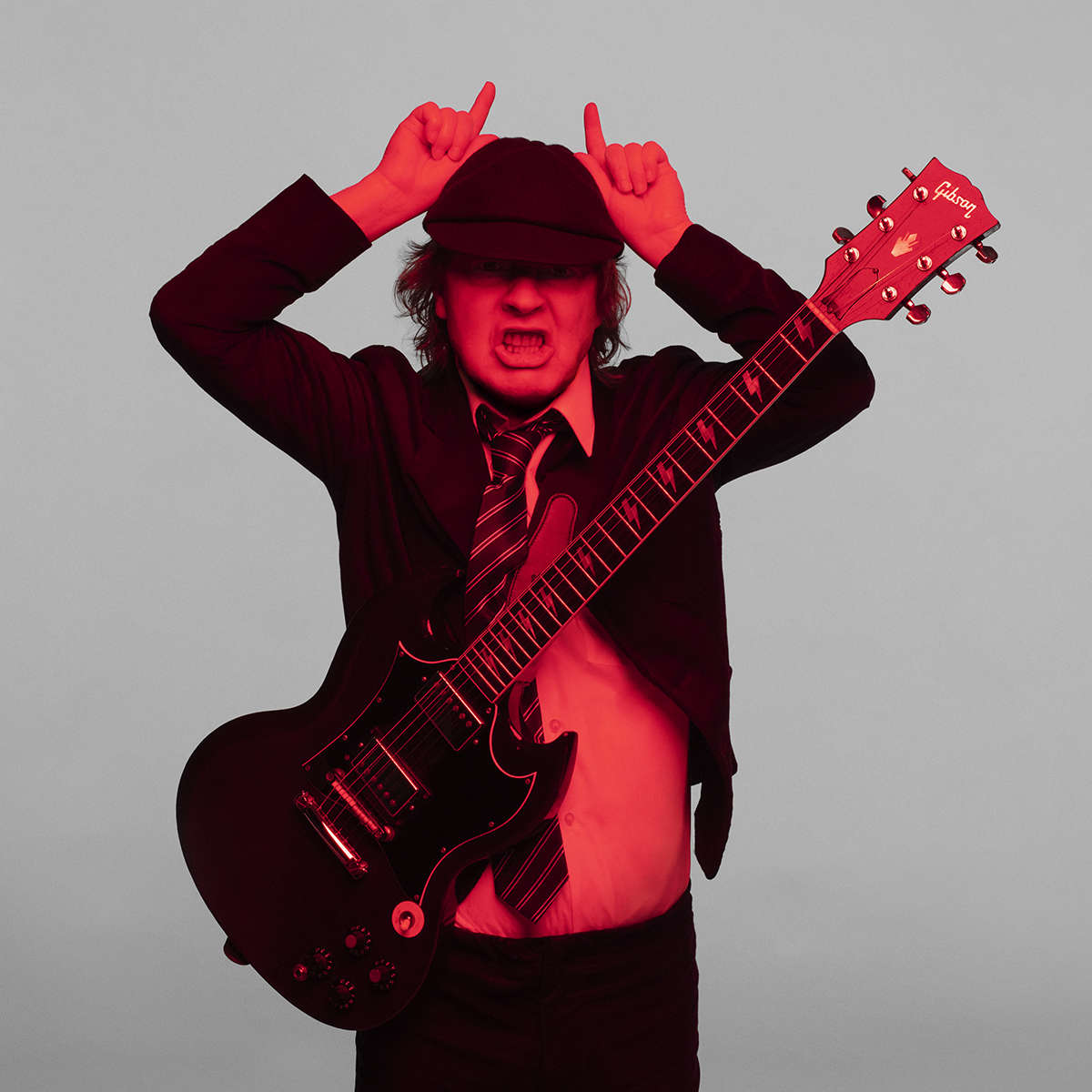 Angus Young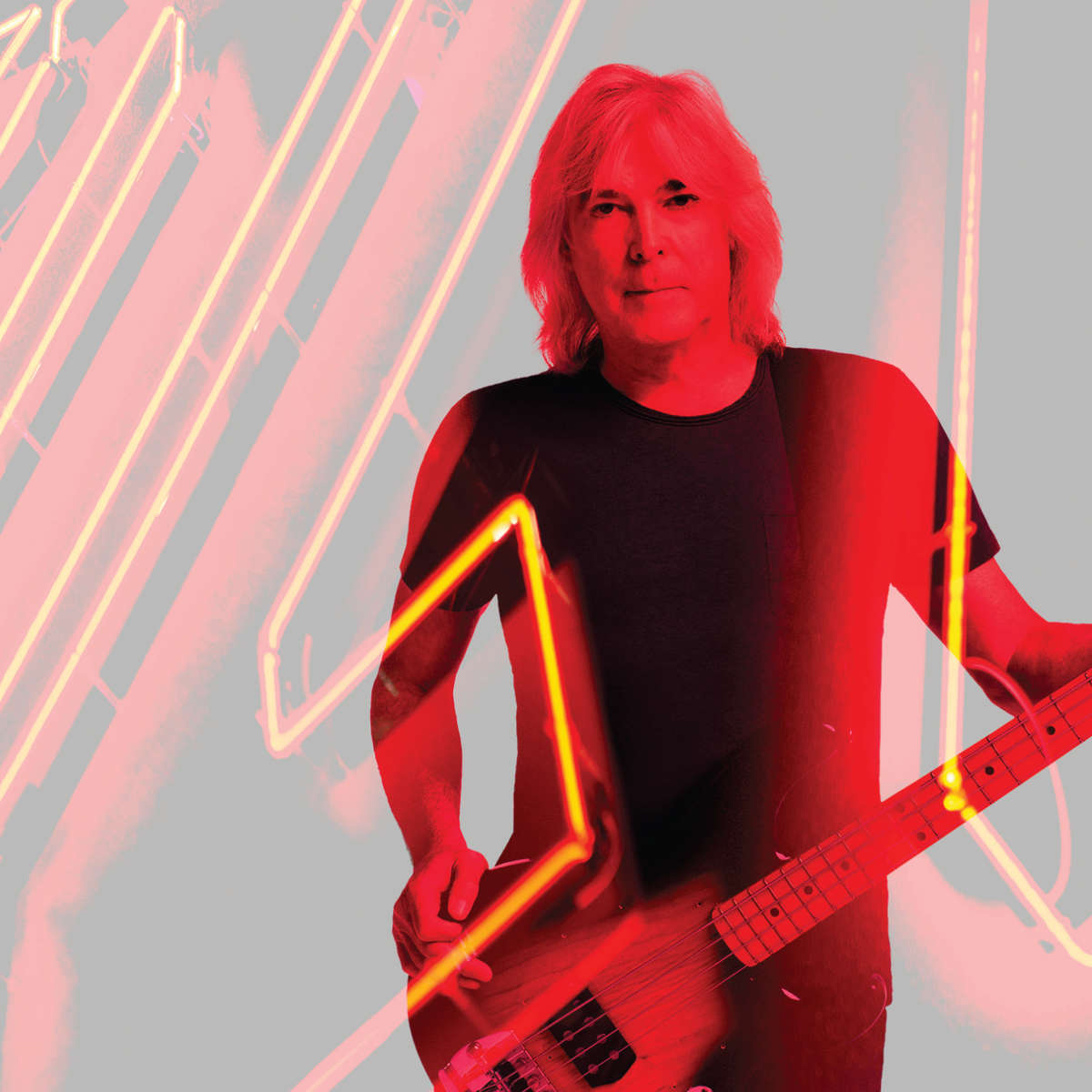 Cliff Williams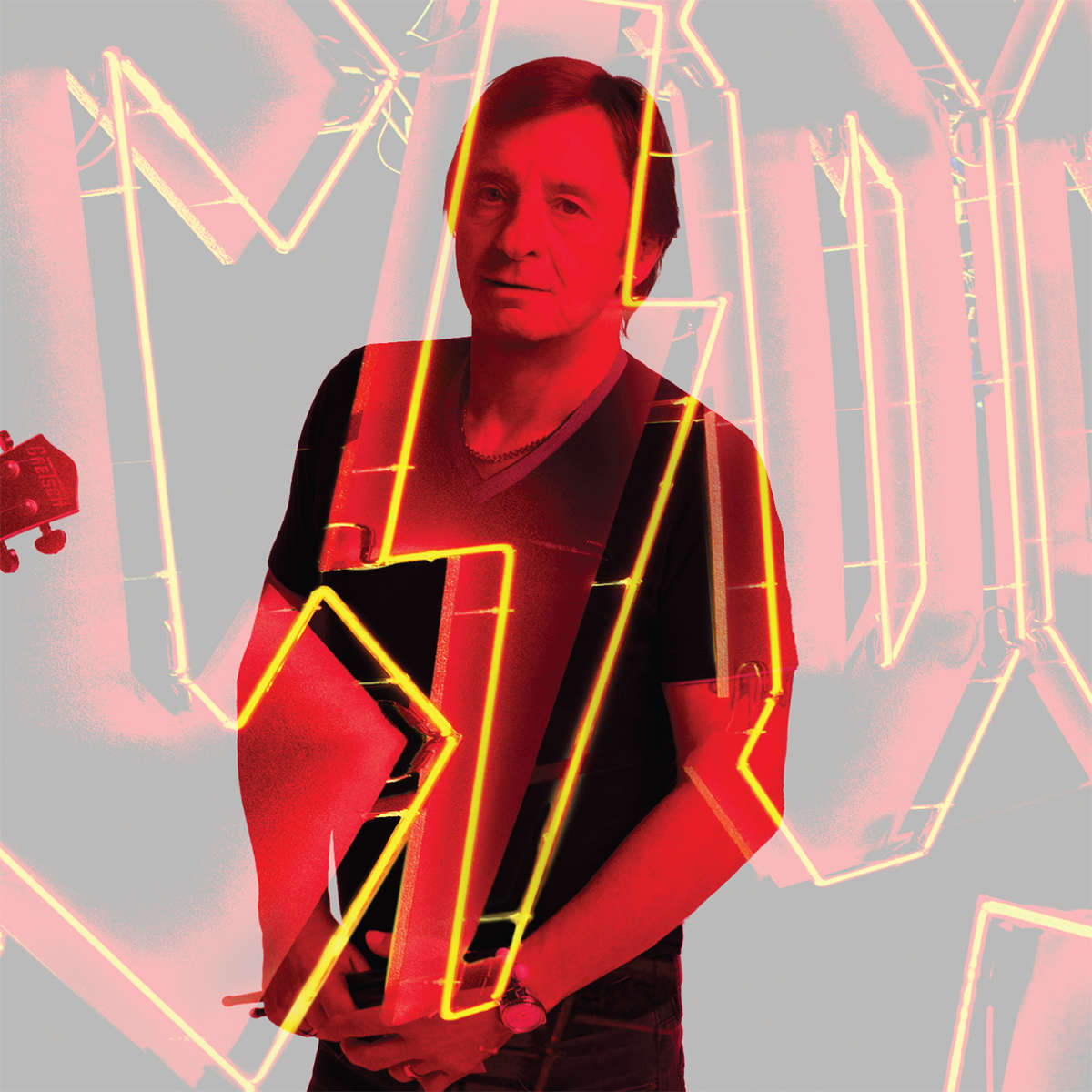 Phil Rudd
Rock n' Roll music is primary colors; slaps of red and blue across the face. It gets
the blood moving. There's a reason guitar teachers assign new students Highway
to Hell, or better yet, Back in Black. You'll never forget the day you nailed that riff. It's worked for thousands of budding musicians. It worked for
Kurt Cobain
.
The band resides in the pantheon beside KISS, Pink Floyd, and Alice Cooper, but
unlike them, AC/DC is almost affable. Angus Young's schoolboy outfit exudes mild-manner mischief, and Brian Johnson's signature tweed cap is about as threatening as a bucolic English Gentleman on a midsummer stroll.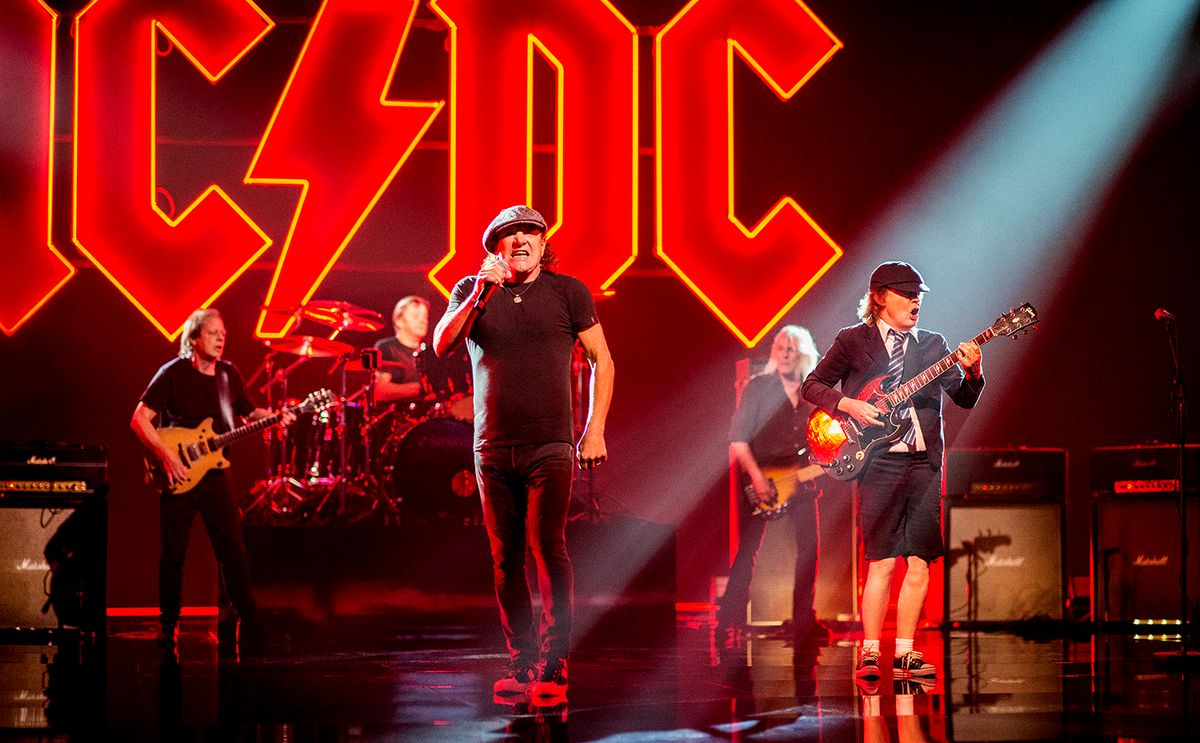 And yet, like voodoo witch doctors, they rile fans into kinetic frenzies. Look out
onto the undulating masses of an AC/DC concert and you'll see retirees with knee braces, parents with their kids, and shaggy teens skipping Family Fish Taco Night to chant Hell's Bells.
As with any band approaching their fifth decade, it'd be a miracle if AC/DC skirted hardship. Bon Scott's
death by misadventure
, as the coroner deemed it, could have ended them. Similar tragedies had felled musical bellwethers Nirvana, Sublime, and The Doors.
"As a person, Bon stared death in the face a lot. The way he said it was, 'One day you gotta go. You gotta be a stiff.'"
Under the helm of the Young brothers, AC/DC bounced back. Within five months of
Scott's demise, they recruited Brian Johnson — a body shop employee side-gigging with rock band Geordie — and they released the best album of their career, Back in Black.
Later, t
he death of three teens
at a 1991 Salt Lake City concert was a PR nightmare that could have tarnished a band with less broad appeal. Instead, AC/DC went on to bestow Shoot to Thrill on Marvel's Iron Man 2, and usher in the extant era of family-friendly superhero cinema. Then there are the accounts of alcoholism and Phil Rudd's charge of procuring to cause murder, sour ingredients that seem to have only bolstered the bandmates.
Credit is often given to Angus Young, his aplomb and supernatural talent on the
guitar, but Malcolm Young was a mad hatter in his own right. The man was dedicated to AC/DC; everything about the band, from the lyrics to the live show
pyrotechnics, went through him as much as Angus.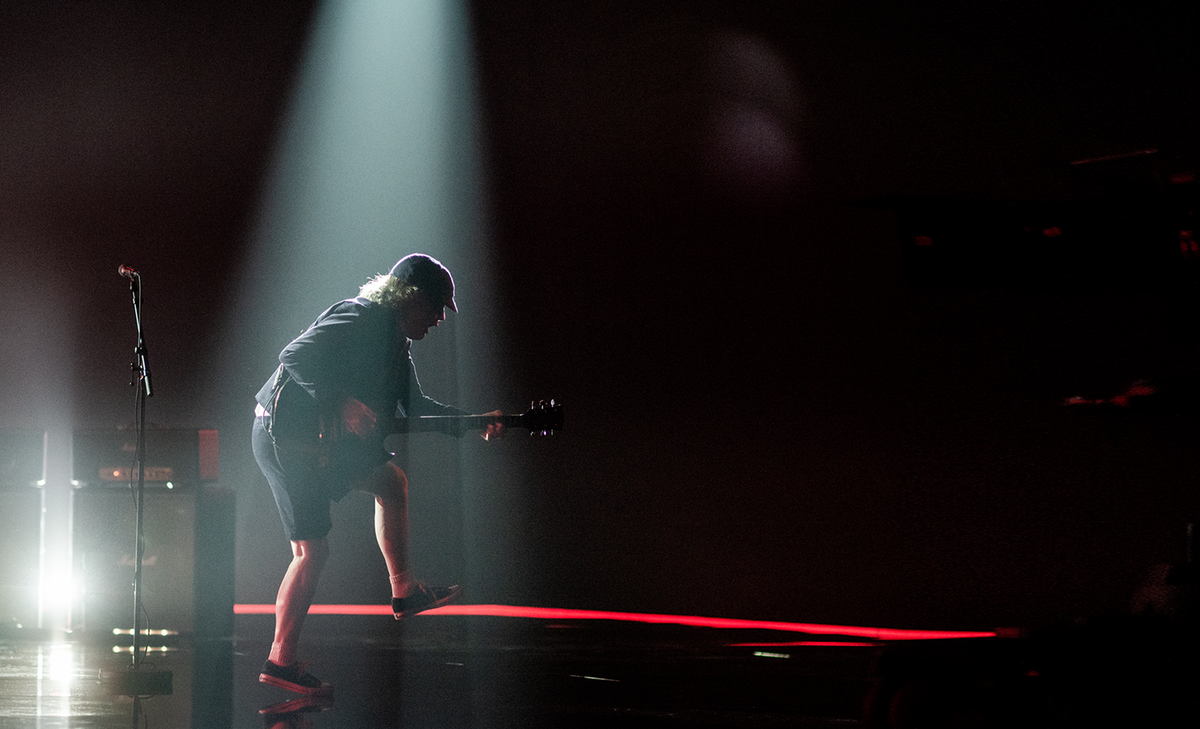 Malcolm was quieter than Angus and a devout acolyte to the analog and jungly sound of Rock and Roll. He was a nerd, to be honest, with a Middle-Earth hairdo and a playground joy of spectacle and fancy. This was a man that went so far as to
light a keg of fireworks at Loch Ness
, at three am no less, in hopes of drawing out the legendary beast.
PWR/UP marks the first AC/DC album without Malcolm Young. Angus is the single surviving member of the original band, but he's made it clear that his brother lives on in the music. Malcolm has been given a writing credit on all twelve tracks; also, most of the
riffs and lyric notes
on PWR/UP were cuts from 2008's Black Ice.
PWR/UP marks the 17th album in a singular career, and we wanted to make sure our frames matched the excitement. Each purchase includes grooves from upcycled AC/DC classics, such as Shoot to Thrill and Live Wire. We amplified the famous bolt on the frame's end pieces, working closely with a diecast factory that creates authentic AC/DC memorabilia pins.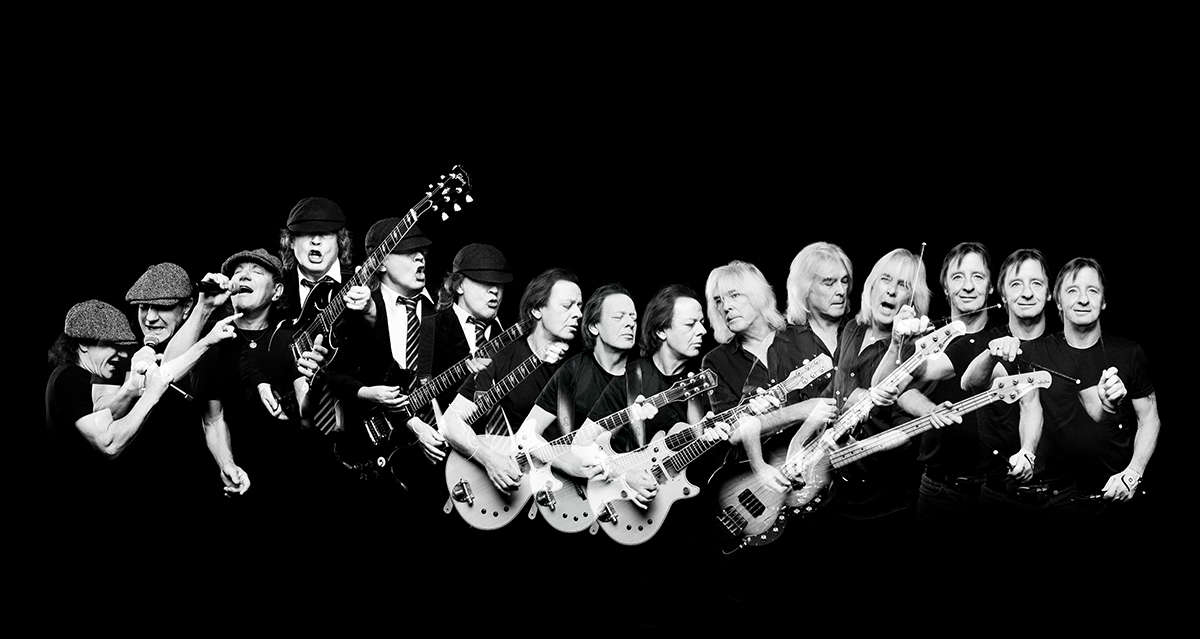 At Malcolm's funeral, the old crew made plans to jam again. With Brian Johnson's
hearing problem resolved and Phil Rudd back on the wagon, the timing seemed
ideal. No doubt, they played the late guitarist's favorite songs: Rock n' Roll
Damnation, Riff Raff, and Sin City. Tracks from AC/DC's fifth album, Powerage, which sold poorly in Australia and the USA.
For Malcolm, however, that album was special. "I know a lot of people respect it,"
he said in the biography
AC/DC: Maximum Rock and Roll
. "A lot of real rock and
roll AC/DC fans… I think that's the most underrated album of them all." With Powerup, AC/DC presents a loving tribute to Malcolm and his titanic contribution to the music. Vinylize is proud to offer something special to go alongside the record
for real fans of Rock n' Roll.