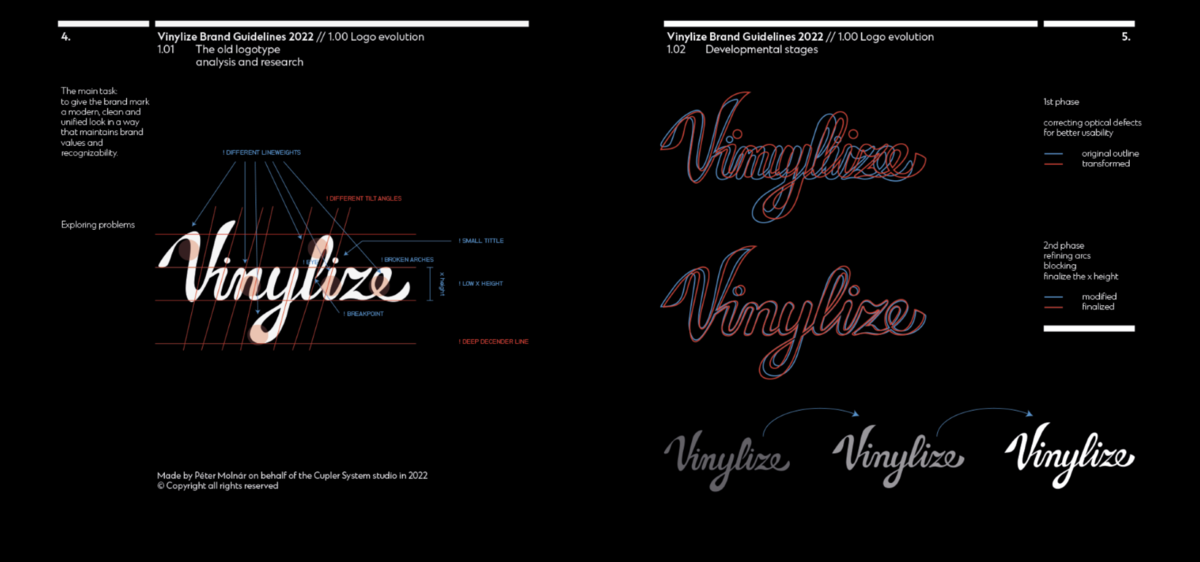 Vinylize teamed up with
Peter Molnar
to refine the brand's visual identity. The goal was to create visuals which expresses the core values while applicable for both online and offline materials.
"It was important for the appearance of the original logo to remain unchanged for the lay observer, but still get a more organized, professional and unified look, thereby retaining previous brand values. The main goal was to create an easily categorizable, modular and comprehensive identity system with various additional elements." - said Peter Molnar about the task.
Colors are one of the most important message carriers. In case of Vinylize we strived for a combination is not just as classic as the beloved and iconic material, the vinyl, but also tends to be rather progressive.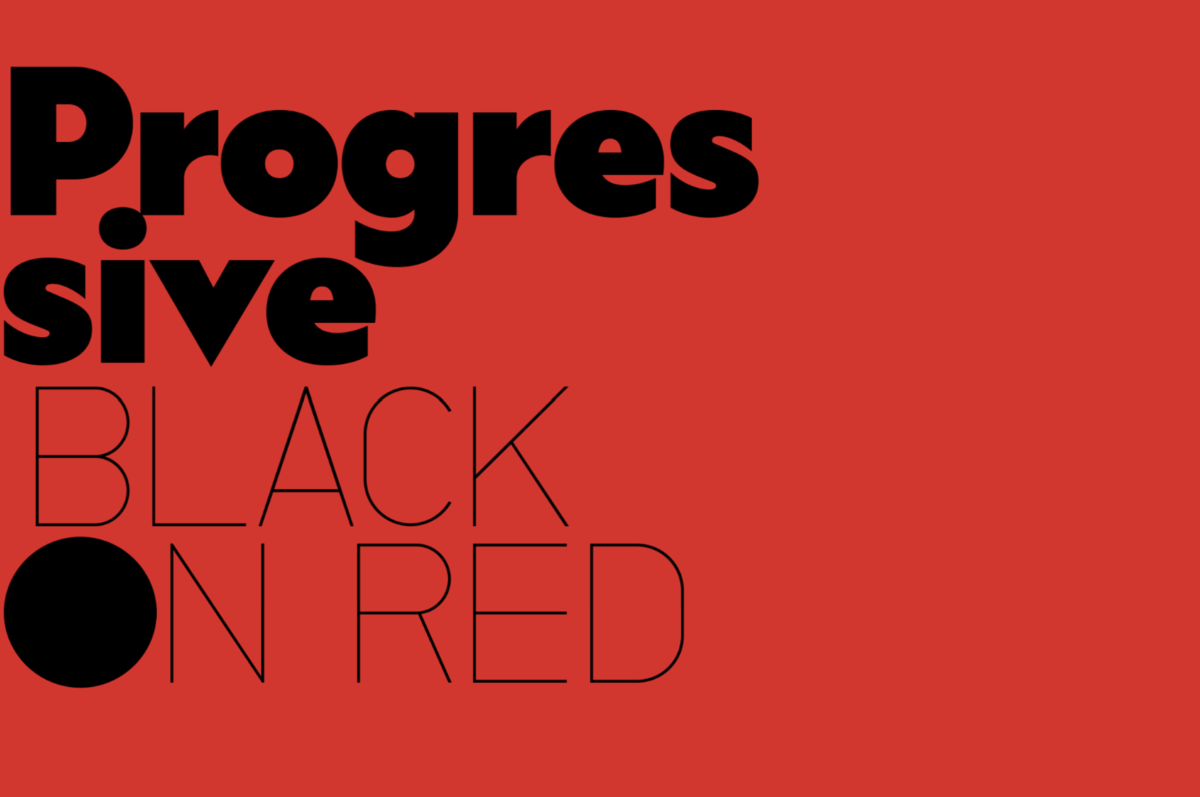 But things are not just black and red. We needed extra colors to shake up things and to emphasize other aspects of Vinylize. Those two colors really feel like rock'n'roll, but we consider the brand more layered. We like
AC/DC
just as much as
Miles Davis
or
Prince
. Because of this Peter Molnar came up with additional colors and tones: from light blue to navy, from sand to golden, which are tend to be more stylish and sophisticated.
"Words come and go; only the written word remains." But it does matter how. In the typos' case the goal was the same as it was for the colors: becoming traditional and progressive at the same time. "Choosing Ekster as our main font really helps us getting the word out. This font family is bold, modern yet easy-to-read. It's something that also characterizes the Vinylize frames." - says Zack, the founder of Vinylize.
But a great font family itself is not enough. "The empty space is just as important." - mentioned Peter Molnar. He defined hierarchy among font types, weights, angles and the grids how to place them.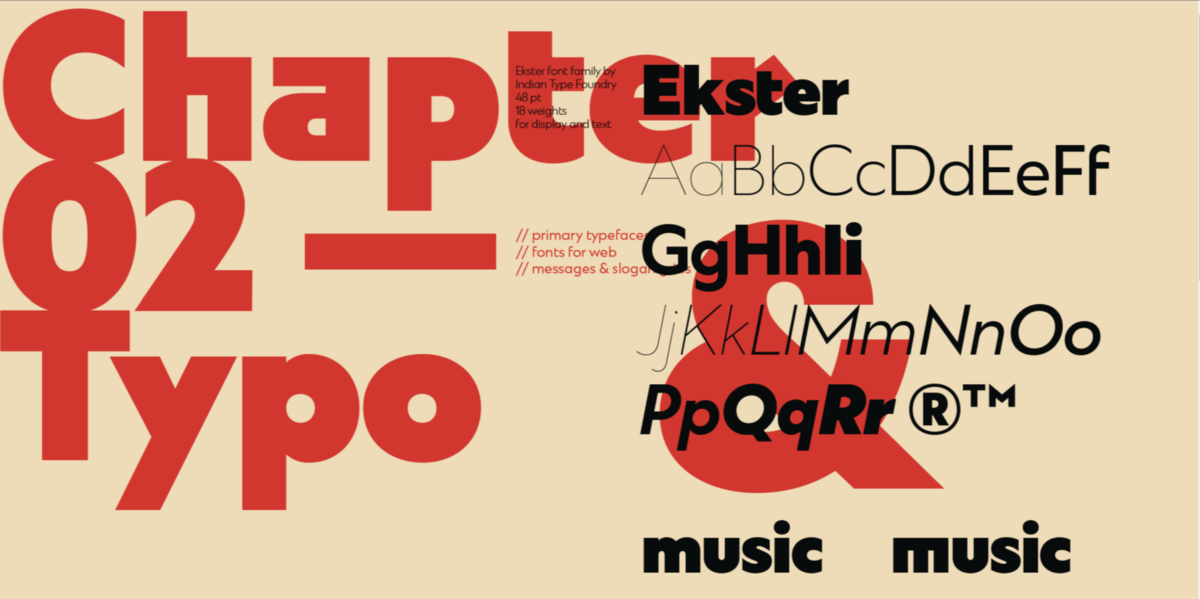 All these things came together to the labeling system, which can be seen on Vinylize's business cards, certificates, vinyl tags, warranty cards and of course on the
Vaderize tabletop displays
and packagings.