Consciousness about limited resources and pollution is of growing concern as we realize how important recycling is and how impactful companies are in their role. At Tipton Eyeworks, we have created our own niche in the eyewear market, crafting frames and accessories made from LP records and sold under the Vinylize brand. By taking an ecologically progressive approach to material use, we have yet again separated ourselves from other brands by receiving accreditation as one of the most environmentally friendly eyewear producers on the planet.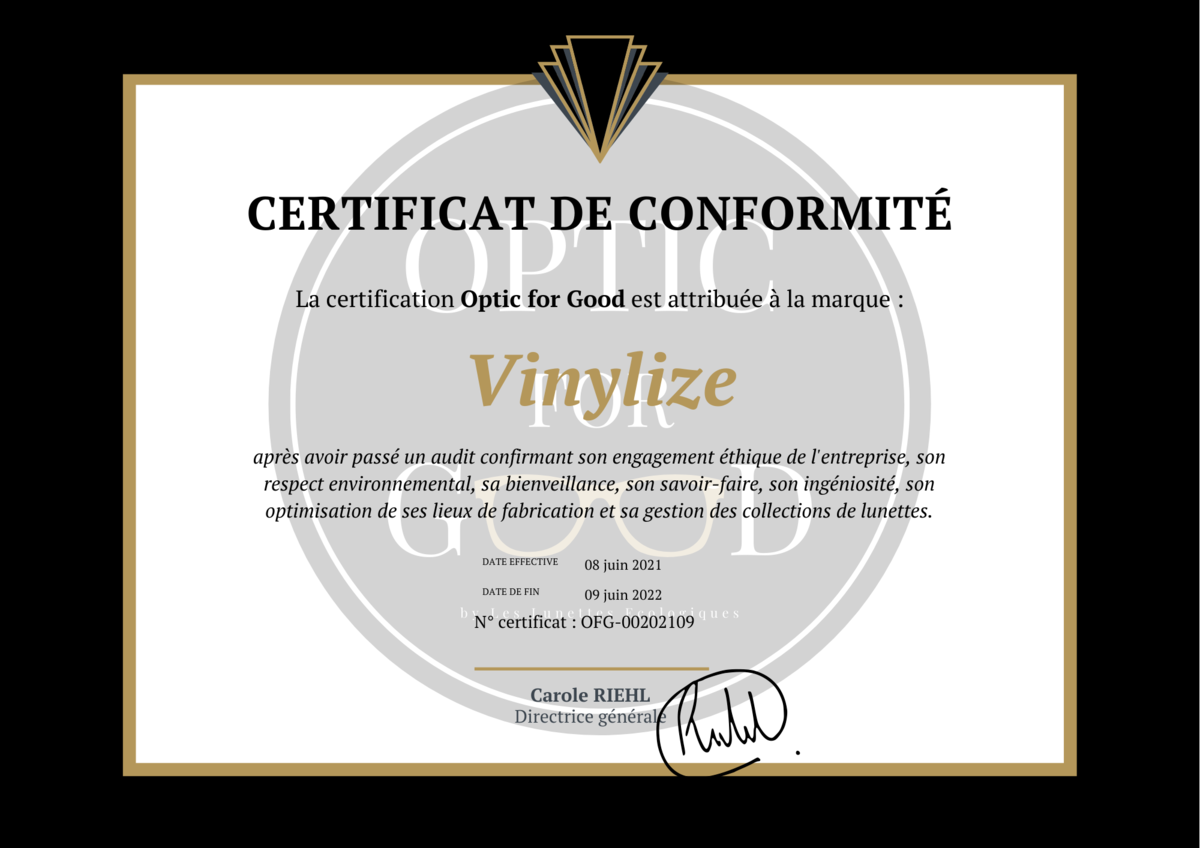 At Tipton, our mission has always involved creating ethically and locally with a streamlined production process to reduce waste. Our dedication to sustainability and valuing customer feedback strikes the perfect balance in helping us achieve our goals as pioneers in sustainable eyewear.
Our work to increase eco-friendly standards has been recognized by Optic for Good, which made their decision based on the following criteria:
-3 tons of plastic recycled yearly
-All materials and parts sourced from the nearest supplier
-100% of orders are made in house
-All orders shipped with biodegradable packaging
-90% of sales are made to order
-All shipping done by us (and not a fulfillment service or distributor)
-All products are made to order (no dead stock)
As more people understand the necessity to increase sustainability measures, Tipton is revolutionizing the industry with impressive styles that feature advanced approaches to eco-conscious fashion.